Dave's Journal, August 2014
August ? .... jees, already? I guess so.
Mike picked me up and we went to the Italian car show down in Brookline. It was a little smaller than last year, but still impressive. I added todays pictures to my webpage: The Cars of Summer, 2014.
Okay, stay with me on this . . .
Stop thinking . . . . stop thinking . . . . stop thinking . . . . close your eyes . . . take a slow breath . . . embrace the moment.
Stop snickering . . . try it again.
Taking care of yourself is not a waste of time.
Ebola
There's a big flurry these days about bringing 2 American Peace Corps workers back into the US to treat their ebola (contracted while helping Africans make their lives better). I can't believe that some of us disagree with doing this, and say to deny them the right to return to their own country - the USA ! - for medical treatment.
They are Americans ! and have every right to return home, whatever their medical condition. Do we leave wounded soldiers lying around to die on foreign soil? If you get sick traveling, do we deny your return until you get better?
They got a deadly disease while trying to make the world a better place.
If you, or someone that you love, gets ebola, or any contagious disease, should we deport you?
Eventually, somehow, ebola is going to reach this country and spread through the population, the same way every other disease (think AIDS) has. That is NOT the time to start medical research on how to treat ebola that is (at that point) spreading through an uncontrolled, inter-mingling population.
The trouble with us Americans is that, deep down in our bones, we really don't care about each other.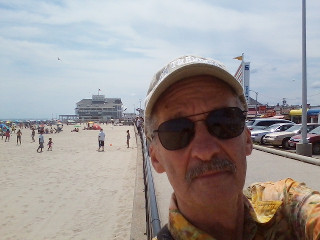 We're off to Hampton Beach today. Haven't been there in 30 years. You can watch us on their webcam: HamptonBeachWebcam
I'm expecting hordes of teeny-boppers and hordes of old retired people trying to keep away from each other.
(I was right!)
Today was rare. Deb and I actually did something by ourselves !! We trek'd into Boston. Got off the train at Charles St. and walked along the Charles river to the Harvard Bridge. Cut into the Back Bay, along Newbury St. and mingled with the kind of people we deserve to mingle with. Had lunch somewhere, walked around Copley Square, the cut into the Public Garden, then across the Boston Common to the Park St. station.
Great day.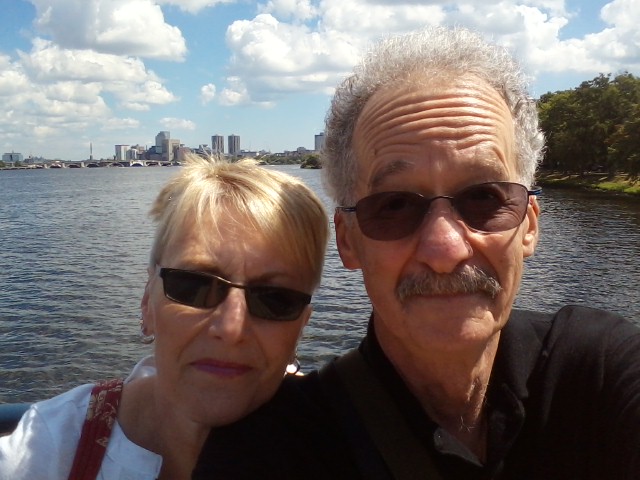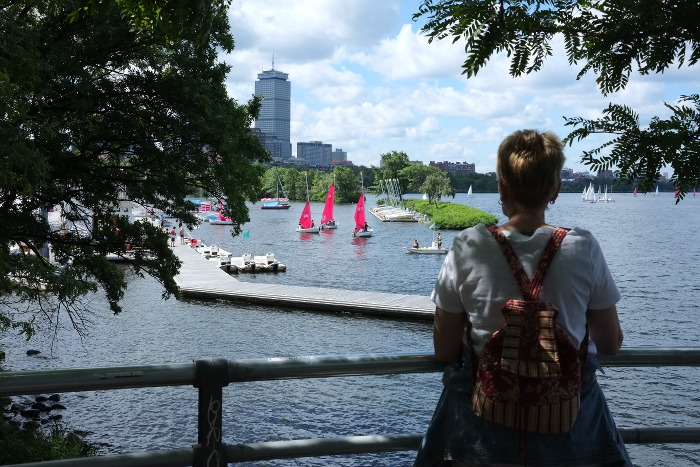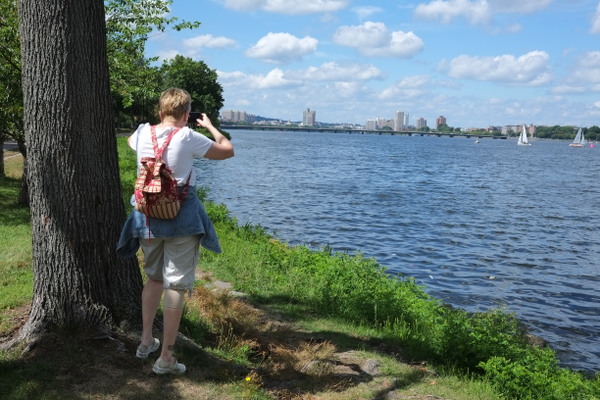 Aug.17.2014
Well, D called R last night and talked for a long while about brother B, radiation, chemo and the effects of those treatments (you get a lot worse before you get a lot better). B's immune system is now shot and he is weak and has a new illness to deal with because of that.
Our day-to-day lives move along (they must !), though B & R are in our minds and hearts every day.
I just needed to say that.
---
Oh! . . . I almost forgot !!! . . .
Happy Birthday, Dad !!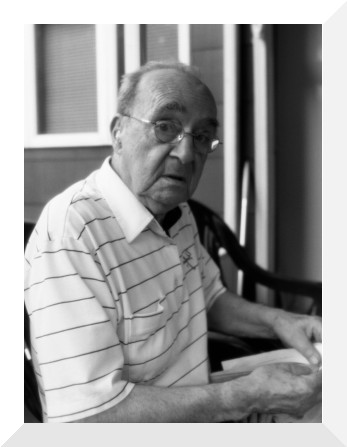 "I wonder what the poor people are doing."
Deb's 2-week vacation is half gone now. I can't remember her ever having 2 weeks and we did not travel somewhere. This is a good test of what life will be like when she retires and we are home "alone" all day ! (So far it's going pretty well.)
Well . . . there have been glitches. Today for instance. I made the mistake of grocery shopping with Deb and she made the mistake of grocery shopping with me. I'll let these diagrams explain . . . .
Dave's shopping path through the supermarket . . .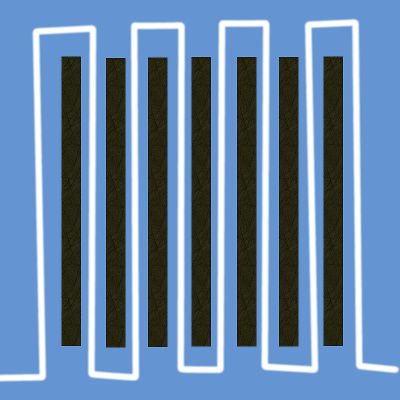 Deb's shopping path through the supermarket . . .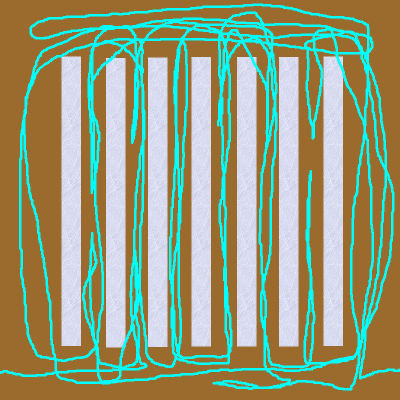 Today's adventure took us to Newburyport, a quaint town about 75 minutes from here, very very nice place to spend a few hours.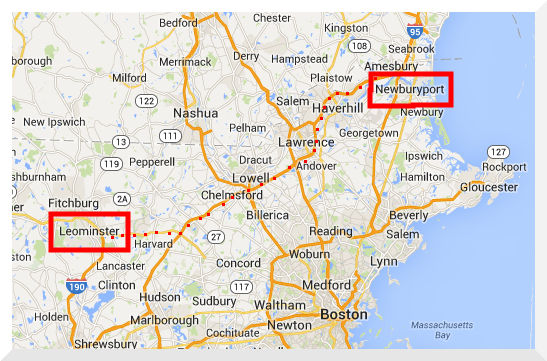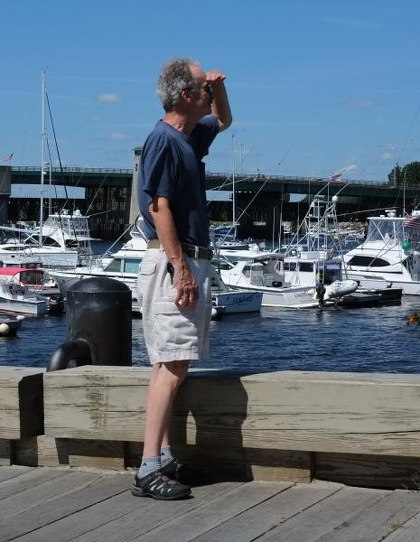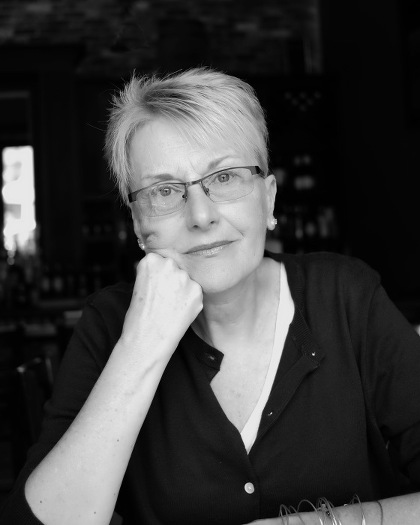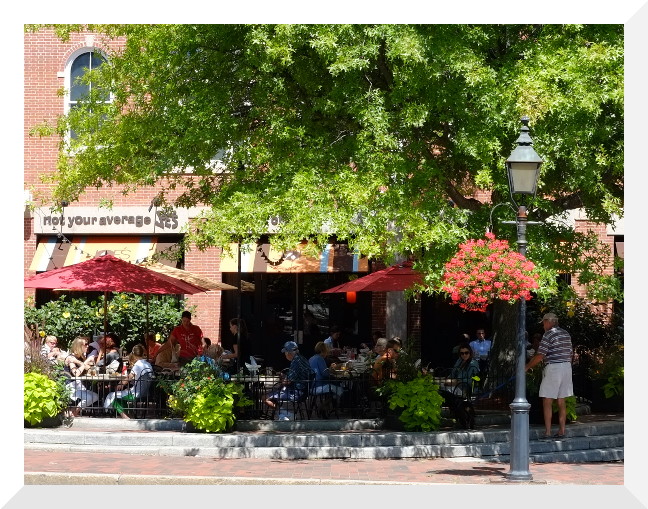 Dream Car
I stumbled upon a TV series on "dream cars" and they walked us through the Weismann car factory in Germany. Never even heard of this car before, and now ..... (sigh)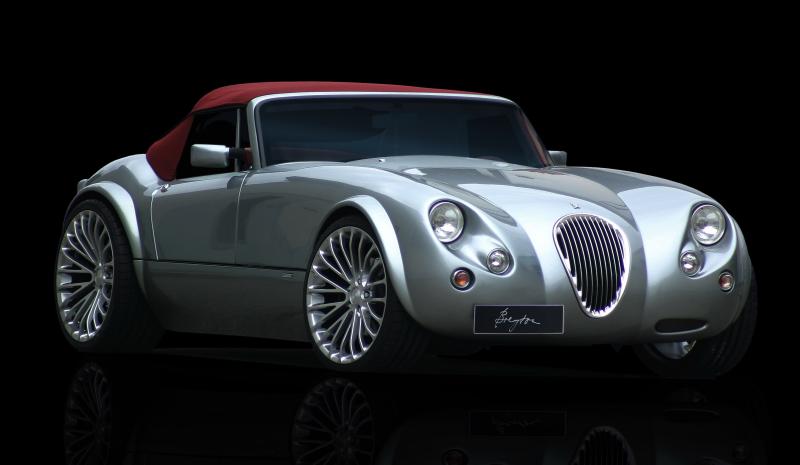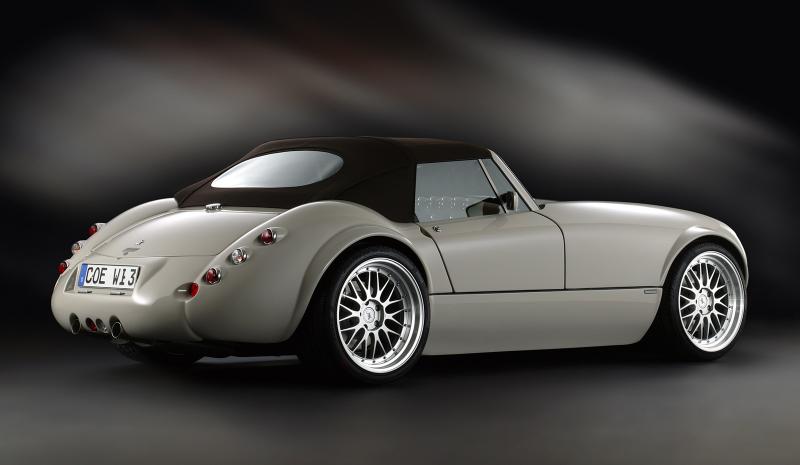 Made by hand in absurdly slow meticulous stages, these are not only stunning, they weigh 3100lb and generate 547HP. That's 5.67lb/HP. The cars that you and I are driving weigh about 17lb/HP.
Sadly, their web page is a horrible Flash-overloaded mess, so you should just read up on them in Wikipedia: Wiesmann Cars
---
Well, these two old cars don't have the power / weight ratio of today's rocketcars, but they are classic beauties.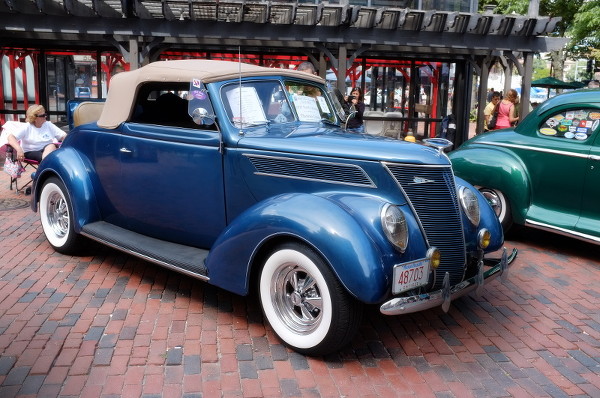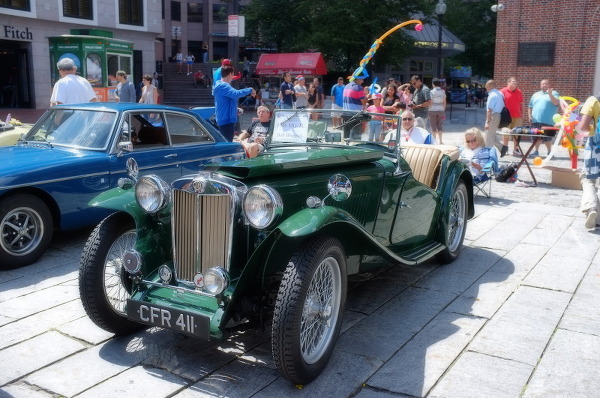 We saw these in Haymarket Square (Boston) today, where we went to see a fascinating (but semi-disgusting) exhibit called "Body World". This was scientific stuff and made me realize what an incredibly complex machine the human body has evolved into. Just mind-boggling, and, considering its complexity, I am amazed that it works so well (in general) and lasts so long (on the average).
Here is Debbie and behind her is what she looks like under all that (ever so lovely) covering !!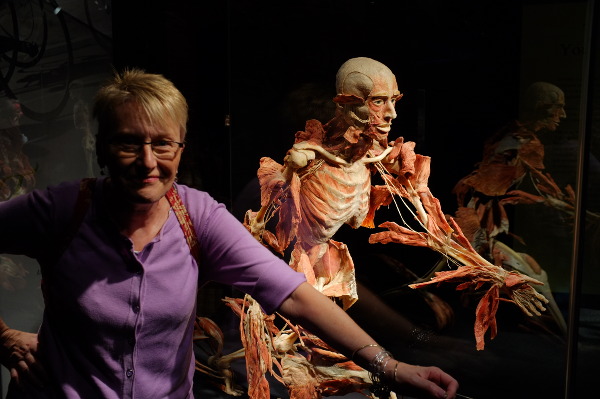 When you ponder the complexity of the human body, and it's functionality, reliability and longevity, by comparison, the best machines that we make today, even with the "latest techology" measure up as pretty pathetic.
On the other hand, the design and redesign and redesign and redesign of the human body has been going on relentlessly for about 600,000,000 years. That's a heck of a long "R&D program".
To whom it may concern / Taking care of someone
There's a good reason that the airplane stewardess tells you to put your oxygen mask on first, before helping your child or anyone else to put there's on. So remember . . . your oxygen mask comes first, then you start helping other people.
Aug.26 / Tower Hill Botanic Garden
We grabbed the public library pass to the botanic garden today, and took John and Pat with us. Pat drove. (We held hands and prayed.)
It was a nice day, and here is what we all looked like on this trek.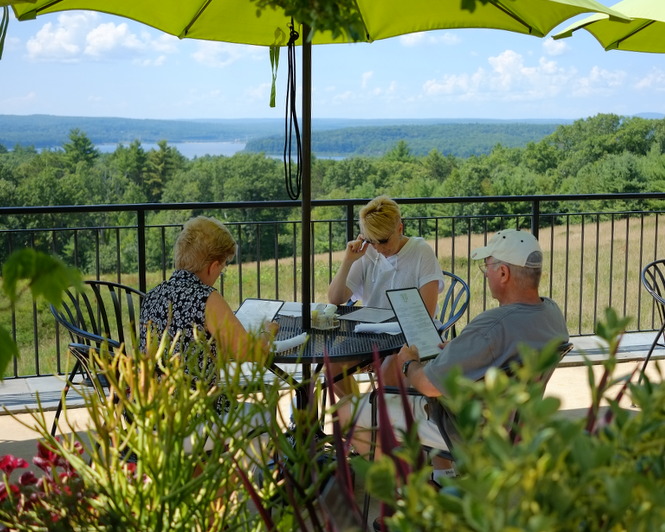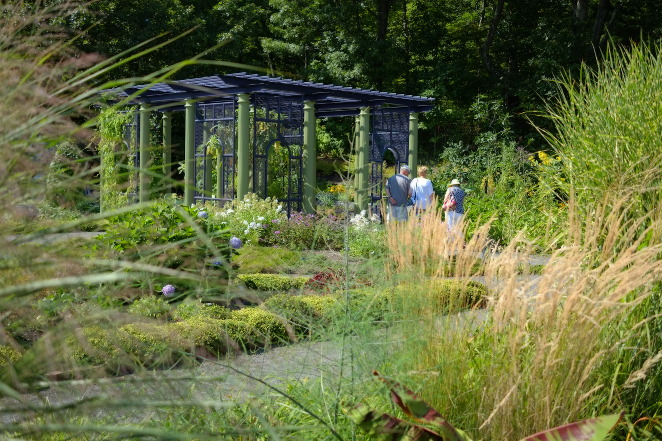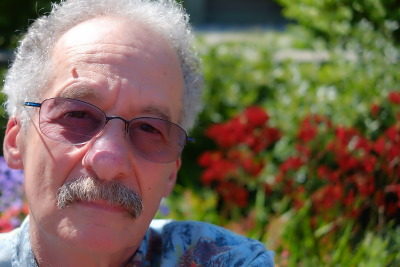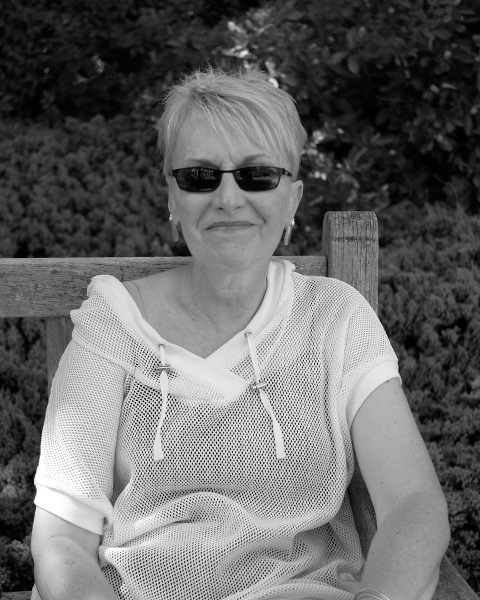 ---
There's a story behind the meaning of this map. Feed me a few beers someday, and I'll tell you all about it.
UziGirl .... can you imagine the stupidity at work here . . .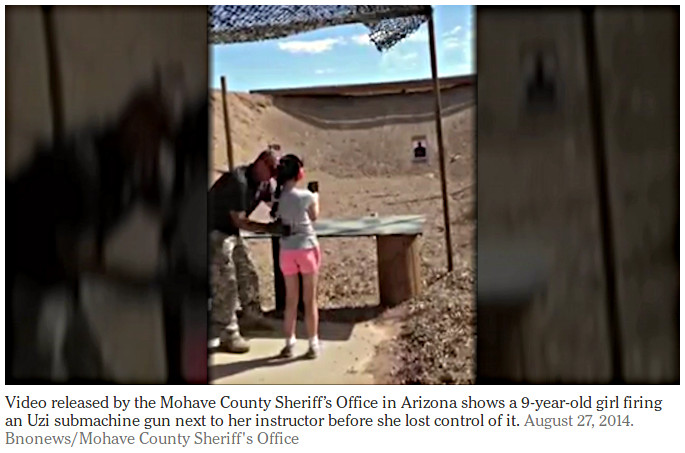 "A 9-year-old girl from New Jersey accidentally shot and killed her instructor with an Uzi submachine gun while he stood to her left side, trying to guide her. A video of the shooting, which her parents recorded on a cellphone, suggests that the girl, in pink shorts and with a braided ponytail, was unable to control the gun's recoil; the instructor, Charles Vacca, 39, was rushed to a hospital in Las Vegas, where he died Monday night."
The Tour Company for these vacation trips is "Bullets and Burgers". That is NOT a joke. Here is their website: Bullets and Burgers.
What commentary could I possibly add to this utterly insane story ??? My mind is wobbling wobbling wobbling !!!
Bottling Chianti today. First sterilizing 30 bottles with sodium mono-bisulphite (I still struggle with how can a chemical be named "mono-bi____" ?). Then cleaning the shop area, then bottling. Easy work but tedious.
This is the Chianti that will have Ferruccio and me on the label . . . gotta dig up that picture and make labels !!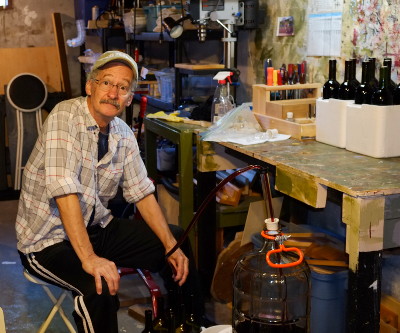 Okay . . . bottled and labeled . . .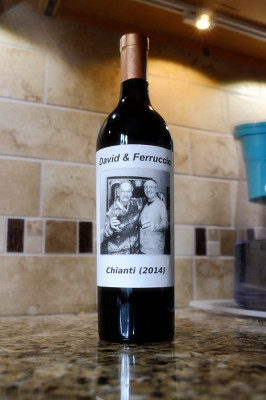 ---