Dave's Journal, Aug2016
40 Years ! !


Joanne and Ferruccio are coming up on their 40th anniversary this month, and Dominique & Chris threw them a surprise party over the weekend. And they really were surprised !!
Great party. Saw lots of people that I don't see very often.
I posted my pictures here: JoFer40.
Mike posted videos here: JoFerVideos

and pictures here: JoFerPics.
Isn't WonderWoman too Skinny and Small ?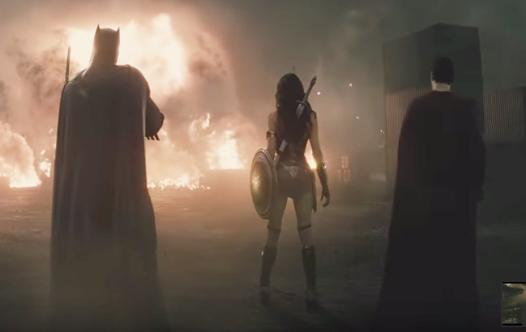 Why do Batman and Superman (and Hercules, and Conan, etc etc) have to be large and muscular but WW can be small and skinny?
And ..... where is Xena, anyway. She never got a movie of her own. Where's our Xena movie? Now there was a woman hero (heroine?) who looked like she could credibly kick some butt.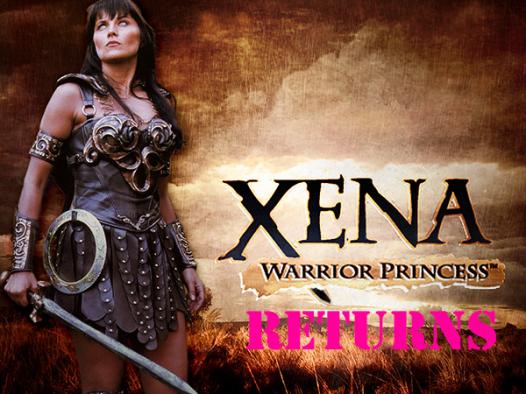 Isn't King Kong too Big ??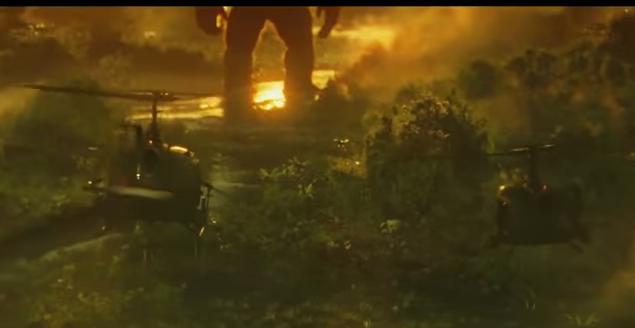 That's a screen capture from the 2017 movie trailer. Looks to me like he's 400' tall ! That is stupid. Even the stupidly largest version of Godzilla was only 350' tall.
There have been lots of discussions about the size of Kong over the decades. His movie sizes range from 40' to 150'. Even the original 1933 version, his size varied dramatically because the creator (Merriam Cooper) felt that his scene-to-scene size change woud help the dynamics of the scenes (go ahead, Wiki "King Kong".)
Anyway, in my opinion, Kong should be in the 50' - 100' height range. Beyond that, he moves down from "American movie legend" to "21st century Nintendo-grade sci-fi".
Portsmouth, New Hampshire
Portsmouth is a nice day trip. Last time we were there was 2008, and I remember it rained all that day. Today it was sunny and warm and crowded with college students (following, like robots, their PokemonGo instructions), stay-at-home parents (kids chained to strollers while mom roams facebook or dad watches Youtube movie trailers), and retired old boys (taking pictures) and old girls (buying funny postcards, "Portsmouth" table napkins, and jars of gourmet jelly) . Lots (lots! and lots!) of small art galleries and beer / sandwich shops. We ate at the Portsmouth Brewery where they actually brew their beer in the back (I saw the tanks).
Just got home, tired from the traffic coming back.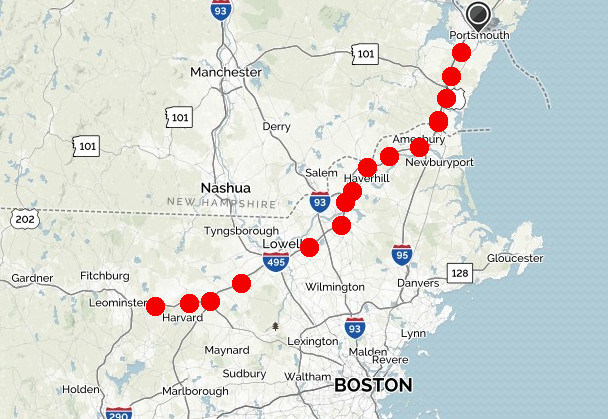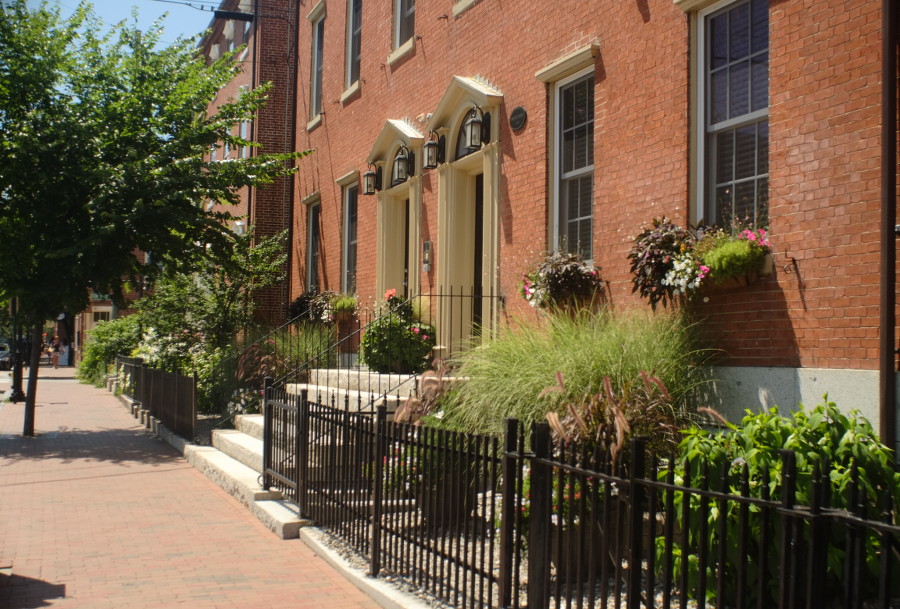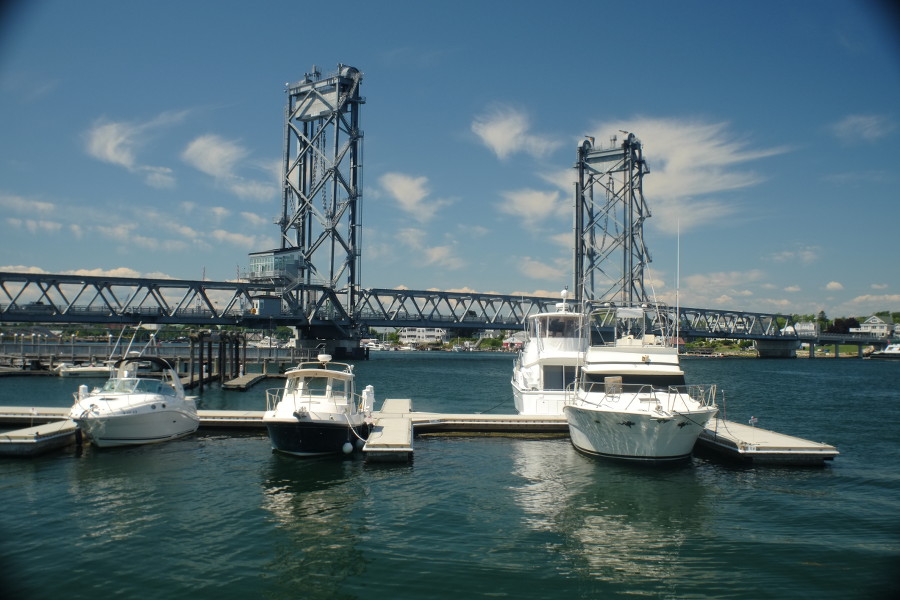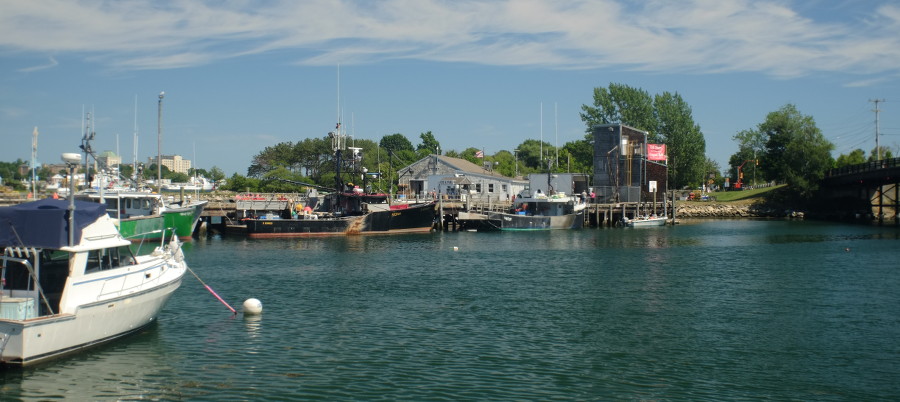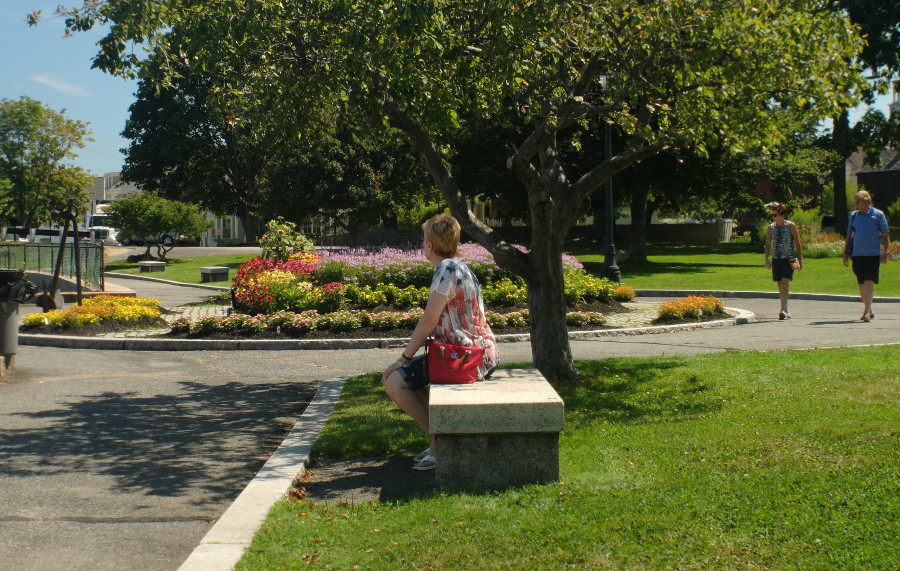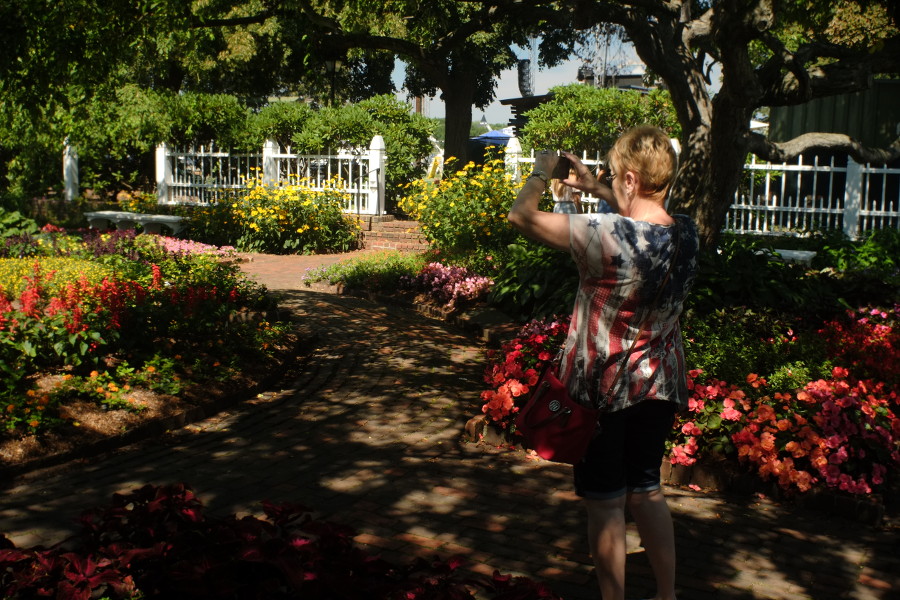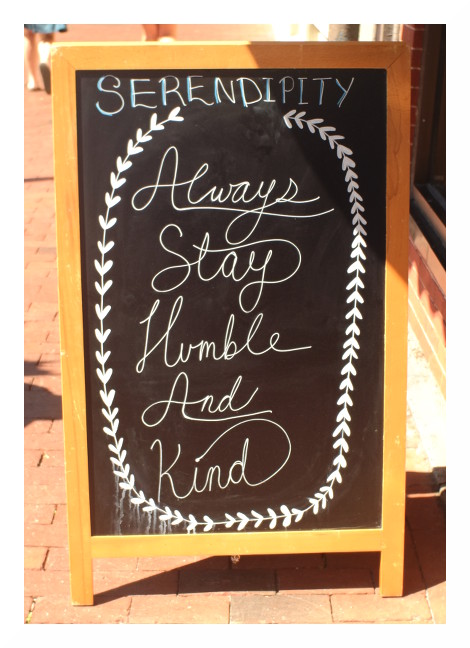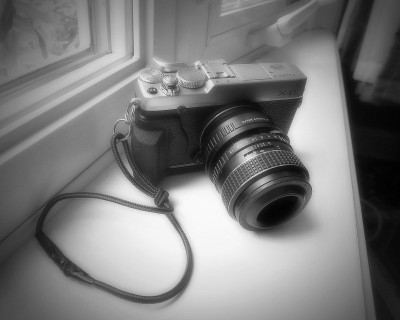 I wanted to show off my lens-of-the-day on the photo forum. Usually I tweak pictures in the GIMP, usually for about 10 minutes to get an interesting "look". This time i picked up my little point-n-shoot and set it to "toy camera effect" and .... saved myself 10 minutes !!
But ..... mostly the guys liked my home made bootlace wrist strap more than anything else.
I still like the dreamy effect.
That's the Fuji XE1 with an old Pentax Takumar lens and dome style hood. Makes very nice pictures.
Tutto Italiano (The Italian Car Show) was kind of okay, kind of .....
Not as many cars this year, but strangely just as large a crowd of paying visitors. Usually cars roll in and out all day, but today, they were rolling out okay, but not so okay about rolling in. Maybe something else was going on in the afternoon?
However, the cars that were there were just as beautiful as always: Italian CarPics
Happy Birthday, Deb ! !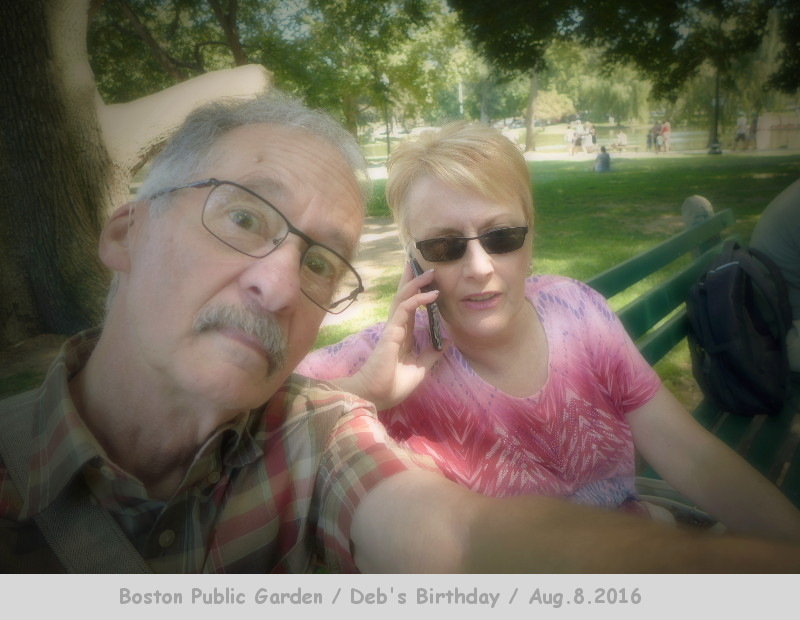 I was an only child ..... in 1945 anyway.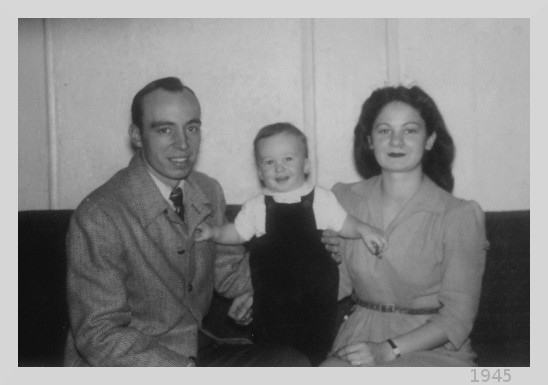 It's 93F on the porch. If I put the thermometer in the sun it would hit 110F. So .... I am not doing much today, which is not good because eventually idleness takes me to Google News where the insanities of the world both amuse me and drive my blood pressure up and up.
After a review of the morning news, I started writing a blistering indictment that I was going to title "Should we all carry guns to protect ourselves? From the police?". This was motivated by a news report of a cop shooting and killing a nice retired 73 year old librarian lady during a police-community "game". Turns out this very same cop is under a lawsuit for stopping a guy on a bicycle for driving with no headlamp and then sitting on the guy for nearly two minutes while his police dog mauls the guy (I watched the whole 7 minute video) so he ends up in the hospital (again, for riding a bicycle without a headlamp). Happily it was a white guy so no one gives a sh#t (why isn't there a "White Lives Matter" organization?).
But .... I decided not bring that up and instead talk about (this is real and this is serious) ....
"are monkeys protected by copyright laws?. "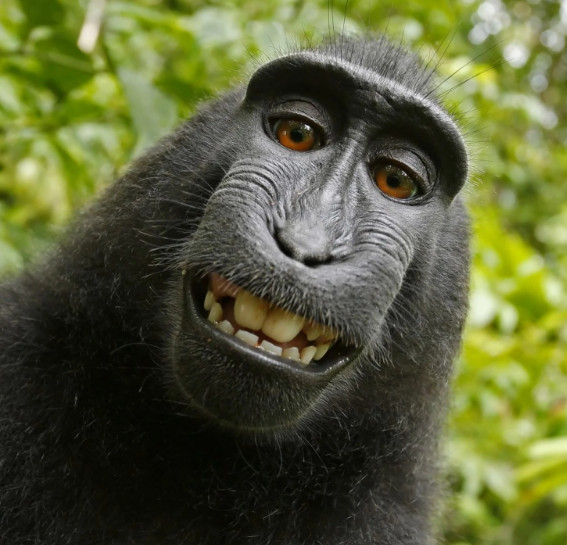 This comes up because, in 2011 someone left his camera in a jungle somewhere. A monkey walks up, sees himself in the reflection in the lens and somehow (???) pushes the shutter button and takes a few "selfies". (That's one of them up above.)
So the guy publishes the pictures in a magazine and gets paid.
Not so fast kimo sabe.
Up steps the animal rights people a file a law suit on behalf of the monkey (where? you ask is the jungle monkey now, 5 years later? - good question!). They claim the monkey is protected by copy rights because he (she?) made the pictures and deserves compensation. (Stop laughing, these guys are serious.)
Well, anyway, that's a more pleasant story that the cop stories that we read every day now. I think it is, anyway.
So, keep this in mind ...... "Monkey Lives Matter".
---
Wshew .... I hope it cools off soon. The heat is getting to my brain.
Boston Ferry Ride
Yesterday, Deb went shopping and I headed to Boston looking for a "postcard grade" picture for our photo forum. I didn't find one, but I did take the ferry to Charlestown for a short scenic tour ($3.50 round trip for seniors !!).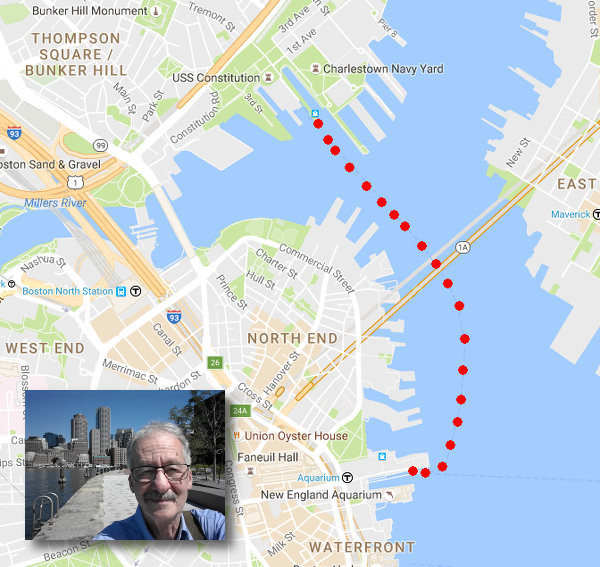 ---
Here is what's going on with the USS Constituion restoration. You must watch the two time-lapse videos of moving it into the repair dock - so cool !!
---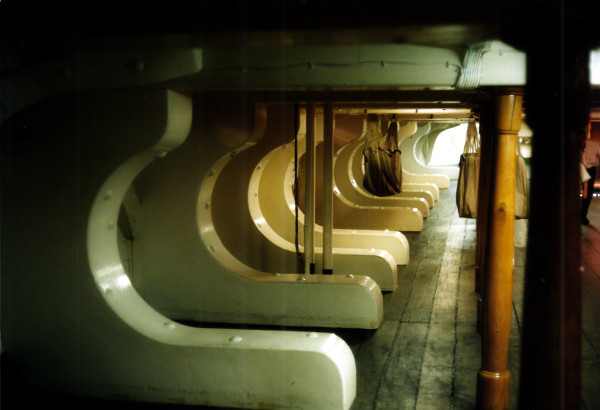 The USS Constitution was, seriously, an engineering wonder of it's day, and along with its 5 (if I remember correctly) siblings, it packed the most firepower per ship size. It could outgun or outrun anything on the sea at that time. The design inovation that made this possible is shown in that picture from one of my previous visits.
Those curvy structures, made of live oak, were on the deck below the canons. Each one was incredibly strong.They allowed the ship to have many more guns (on the deck above this one) than any other ship. (The original structures were slightly different. The ones in the picture are renovation improvements.)
Of course, the hull (made of white oak) is legendary ..... canonballs wood bounce off it.
Quite an incredible warship ...... not just a tourist attraction.
I love*love*love fight scenes where some little girl or woman kicks the living #### out of a whole team of big bada$$ guys. (Uma Thurman in "Kill Bill" is a great example, as is Milla Jovavich in "Ultra Violet".)
Waiting for Deb now to finish her hair so we can go out, I'm enjoying Youtube fight scenes.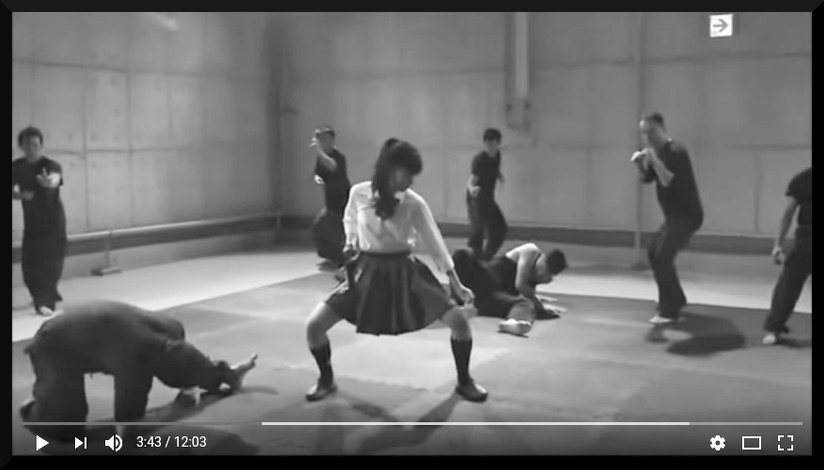 Those poor guys !!
Jim & Audree
Jim and I go back 30 years when he came to GE, Fitchburg (he works in GE, Lynn today and is counting his months to early retirement).
Love talking to them. You can talk about anything and get some good conversation going, even if we disagree (like on politics).
They are expert gardeners / landscapers and their property is like a movie set. Anyway, we had a great visit yesterday and plan to meet in Boston in September.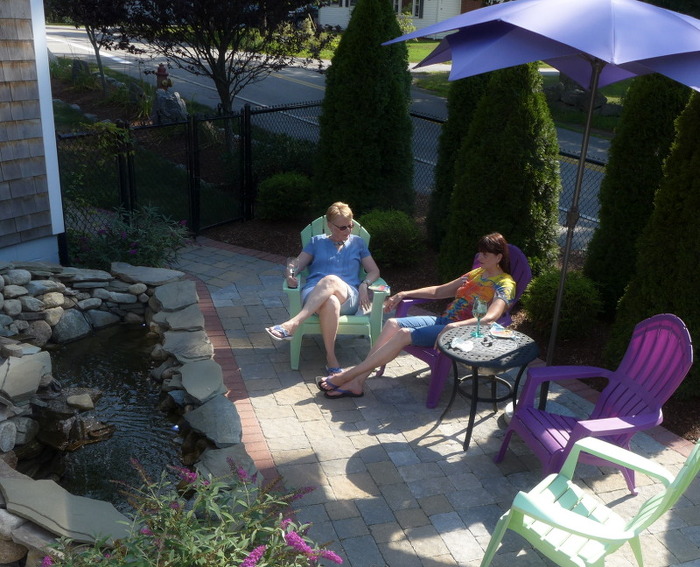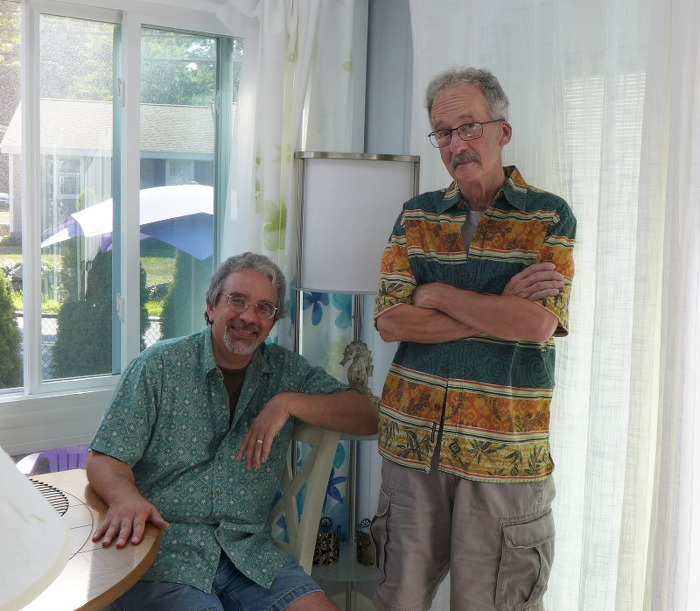 Jim dredged up this photo from 1976 or 77. (I was 31.)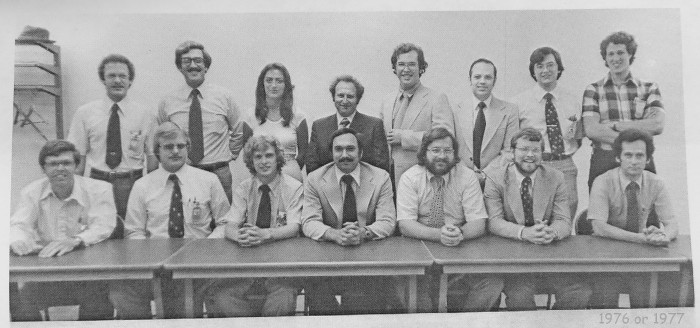 Our Country Runs on Bullsh#t
Fact: The President sneezes in a crowded elevator. He is a Republican.
MSNBC report: Once again, the President has placed himself above the law when he knowingly, openly, and without campassion endangered the health and well-being of the same people that he has sworn to serve and protect. He boldy spewed his body fluid and breathful of viruses and bacteria into a confined space of helpless decent people like you and me and our children and pets. "I heard that he founded the No Lives Matter organization. I don't know, did he? .... yeh, probably, you know, I mean it could be." said a leading Democrat politician. Polls are showing a 10% drop in the Presidents popularity after the elevator security video went viral on YouTube.
Fox News report: A few of our best citizens today expressed their concerns for the President, who, due to a heavy schedule of responsibilities has put his own health aside to work tireless hours and has caught a cold, and sneezes a lot. "He's one of a kind in today's world" one elevator passenger was overheard to say. "He's just that kind of person, you know. Puts himself last; puts us first", said another. Polls are showing a 10% increase in the President's popularity after our spin on the story made the editorial page of the New York Times.
---
Conclusion: If they outlawed bullsh#t, we'd have to shut down the news media and the government. Therefore .... bullsh#t is the fertilizer that keeps our country growing and going forward.
---
Footnote: Of course, you may switch "Republican" and "Democrat" above and the story would be just as true.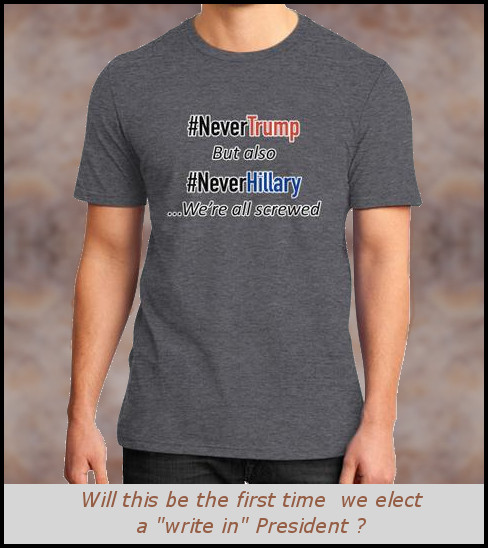 (Do you spell Elizabeth? or Elisabeth?)
Thought for today
If all insects would disappear from the earth, within 50 years, all life on earth would end.
If all humans would disappear from the earth, within 50 years, all life on earth would flourish.

.... Dr. Jonas Salk (the guy who developed the first polio vaccine)
Most of us have forgotten that political forces in congress have stonewalled a Supreme Court nomination. And we are operating with one vacant seat. If you are looking for politicians who care more about their political agendas than about us (the people), you don't have to go to Europe or Iran or China.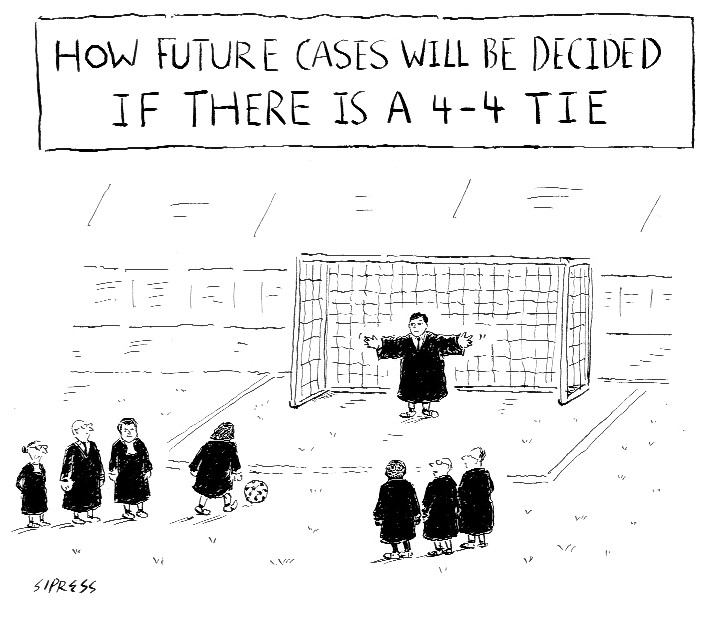 Voting Anxiety
As of the moment, I won't be voting for a President this time around. Hillary is certainly more credible than Trump, but that ain't saying much, at least it's not saying enough to get my vote.
(1) I don't like not-voting. (2) I don't like voting for the better of two bad choices. (3) I do like voting for someone who deserves to be the President.
Those are conflicting forces, and they leave me at "I'm not voting".
People say "If you don't vote, you can't complain". That's BS. I can certainly complain about a political machine that can't find a worthy President from 300,000,000 people !! The idea that Clinton and Trump are the two best individuals selected from all 300million Americans makes me puke.
I could write someone in, but of course a write-in cannot possibly win, so that's like not noting. I could let my non-vote represent my anger and disillusionment with Washington, but typically 50% of eligible voters don't vote and no one in Washington cares to address that statistic.
I could vote for the Libertarian guys. They look good and relatively inoffensive on paper, but is a 3rd party President going to get anything through congress? Not a chance.
Lake Monomonac @ Kathy and Mark's House
Deb worked with Kathy at the bank; I met her once before. Never met Mark (a code wroter for IBM). They invited a few people up for a cruise on their pontoon boat. Nice day, good people, perfect weather.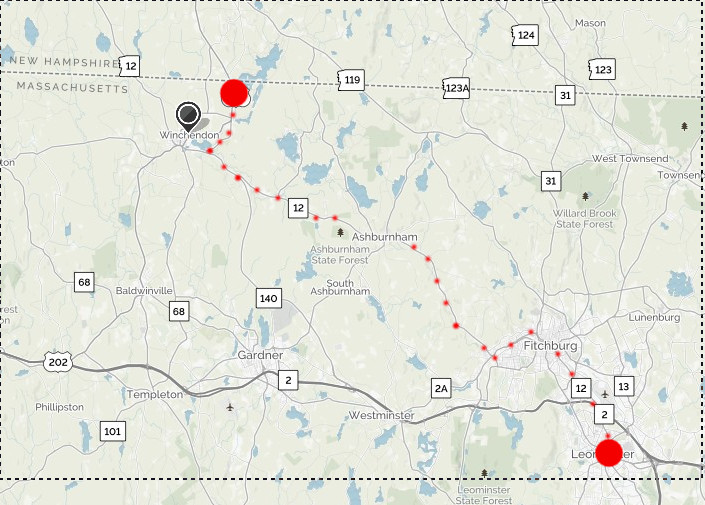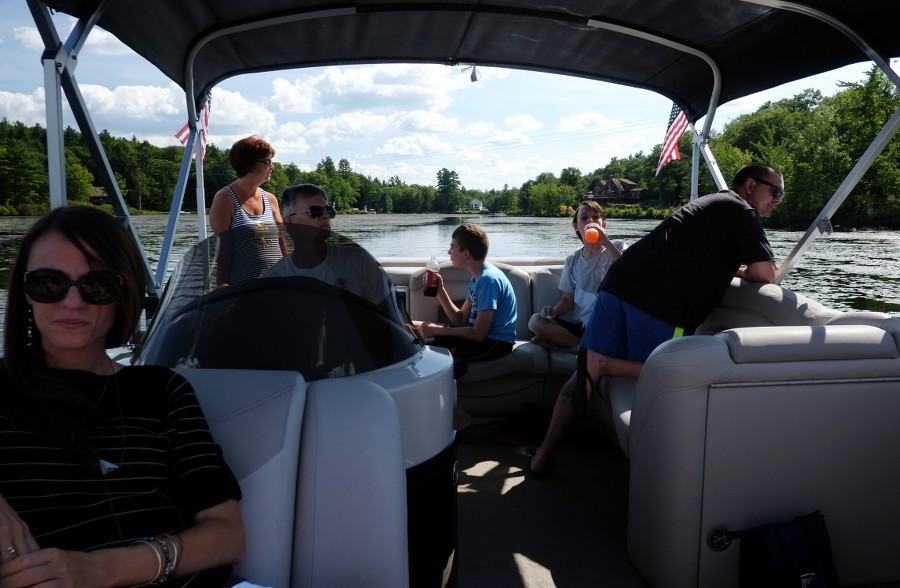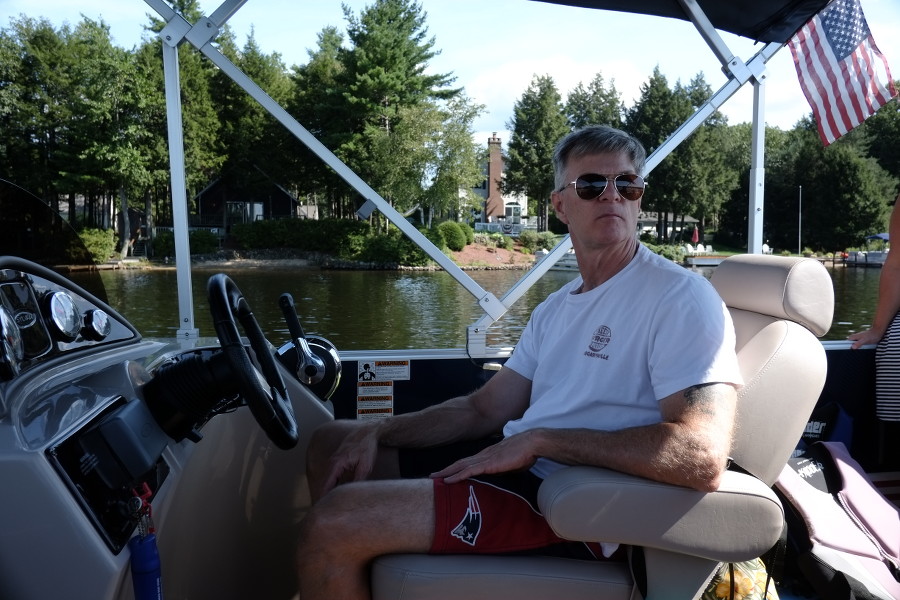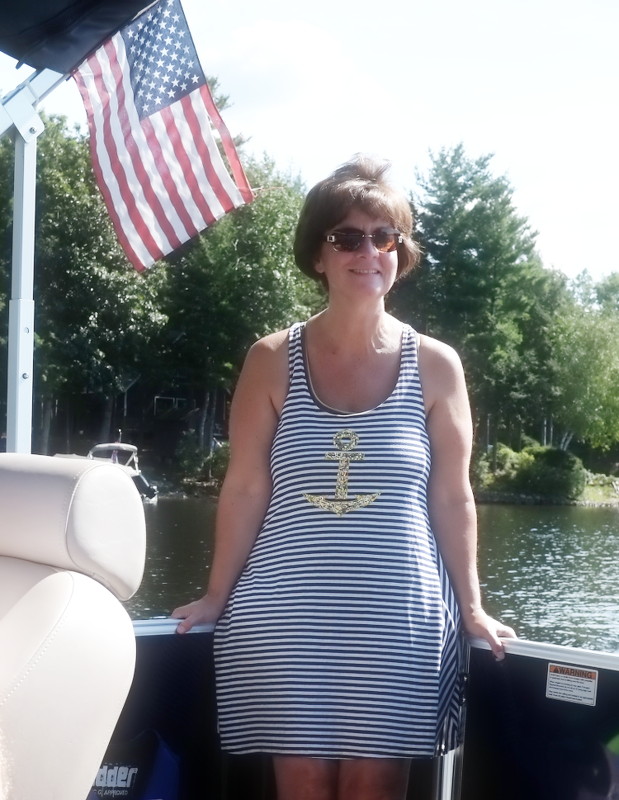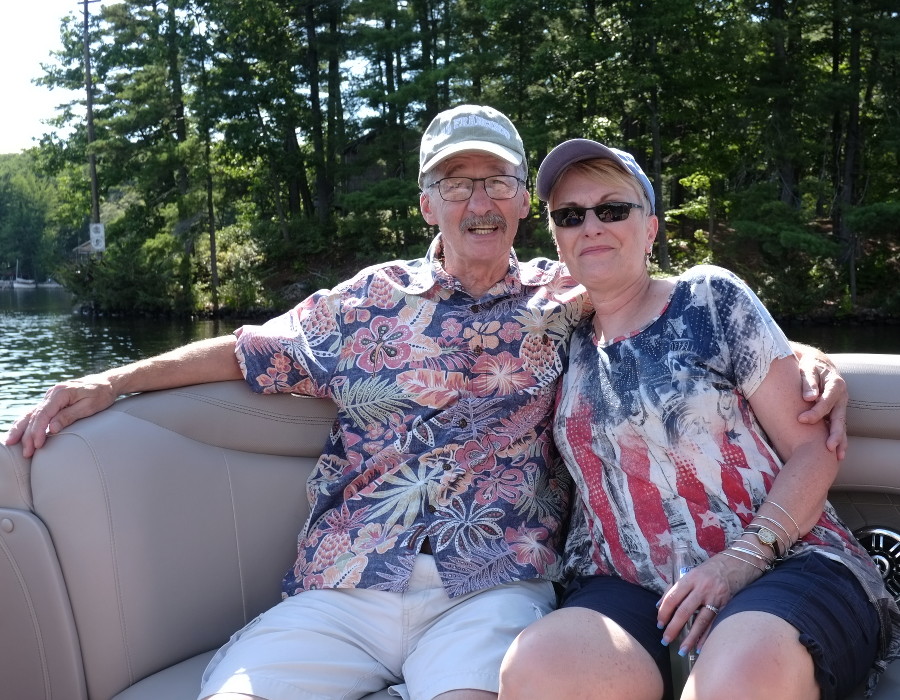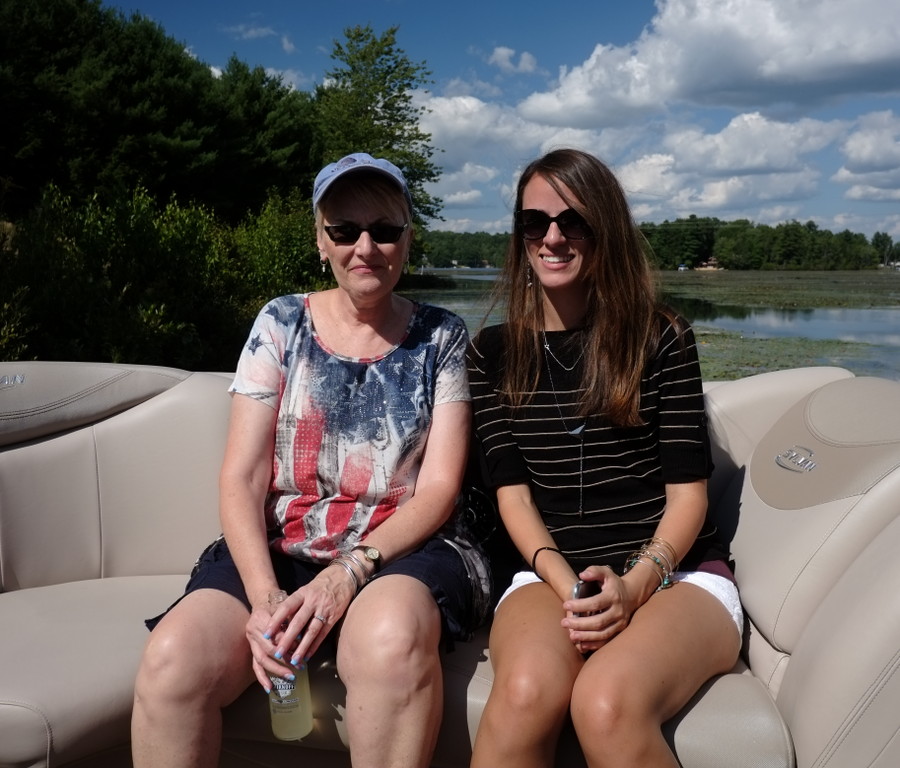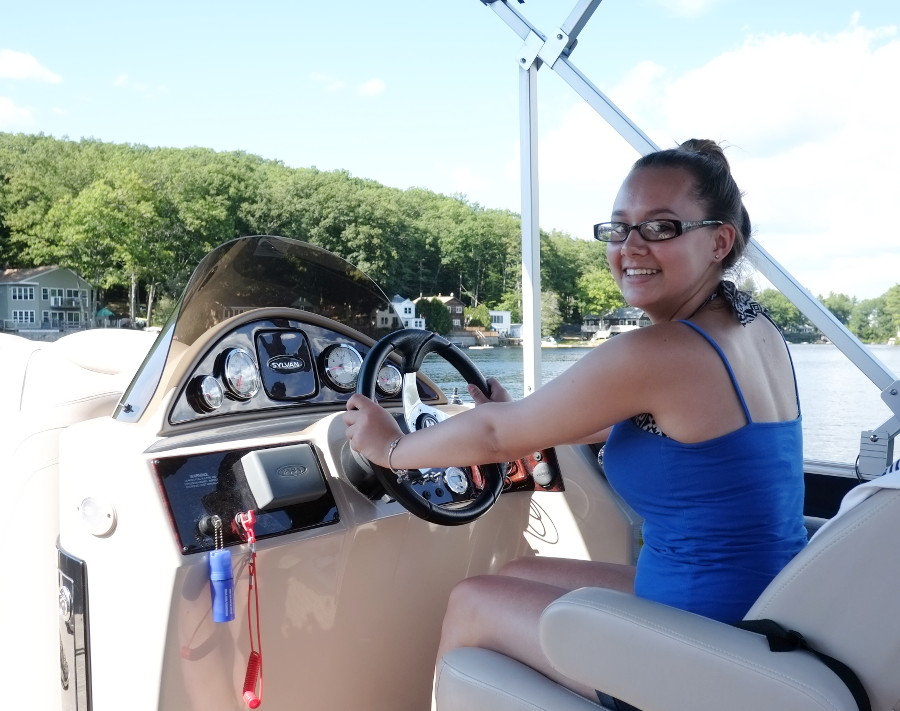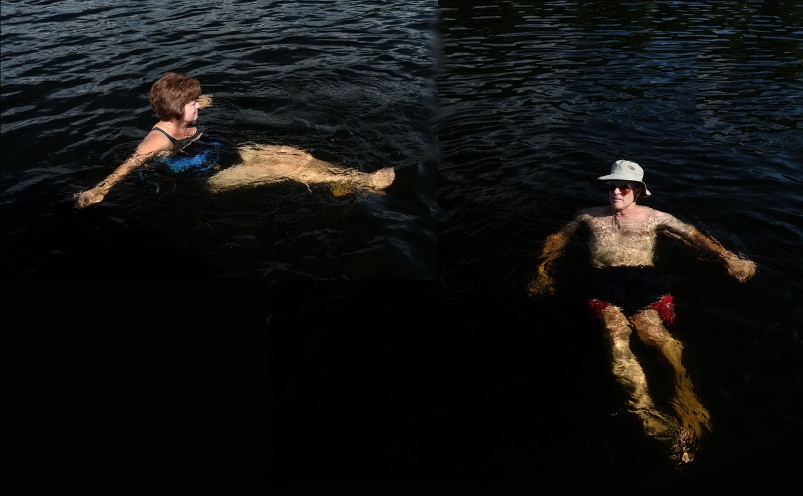 Mexican Music Icon, Juan Gabriel, is Dead
This may seem way out of character or strange for me to be posting, but I became a mild Juan Gabriel fan about a month ago when I stumbled through Youtube and found his version of "Have You Ever Seen the Rain" (the Creedance Clearwater classic). I got a big kick out of it and added to my "favorites", then went on to watch some of his other stuff. I don't understand Spanish but I still like his singing a lot.
He also seems like a Liberace type entertainer, with a lot of stage character.
"Juan Gabriel, a superstar Mexican songwriter and singer who was an icon in the Latin music world, died Sunday at his home in California at age 66, his publicist said.
Juan Gabriel was Mexico's leading singer-songwriter and top-selling artist. His ballads about love and heartbreak and bouncy mariachi tunes became hymns throughout Latin America and Spain and with Spanish speakers in the United States.
He brought many adoring fans to tears as they sang along when he crooned his songs about love and heartbreak, including his top hits, "Hasta Que Te Conoci" ("Until I Met You") and "Amor Eterno" ("Eternal Love"). His hit "Querida" ("Dear") topped Mexico's charts for a whole year.
A flamboyant performer, Juan Gabriel, whose real name was Alberto Aguilera Valadez, liked to wear jackets covered in sequins or dress in shiny silk outfits in hot pink, turquoise blue or canary yellow, and he was known for tossing his head before dancing or jumping around the stage."
This video always makes me smile .....
Another (strange, kinky and romantic melody) that is kind of captivating, even if you don't know what they're singing .....
A picture like this is called "shooting the shooter".
Got this today at the botanic garden.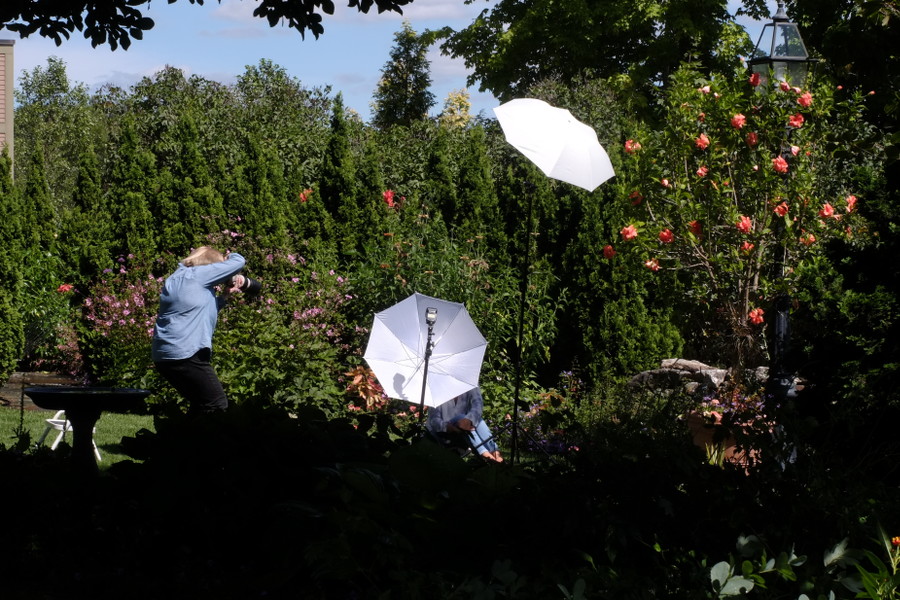 ---