Dec.06.2007
made up the heat transfer final exam, which i will post on the course web page and due back to me via email on monday.
did something i never did before .... exempted 3 students from having to take the exam. they have done so well on the previous assignments, there's no way i could give then less than A even if they bomb this test .... so why put them thru it, right?
found a few more old ID cards.... see above, dec.01
Dec.08.2007
the pond looks kind of Christmas-like today....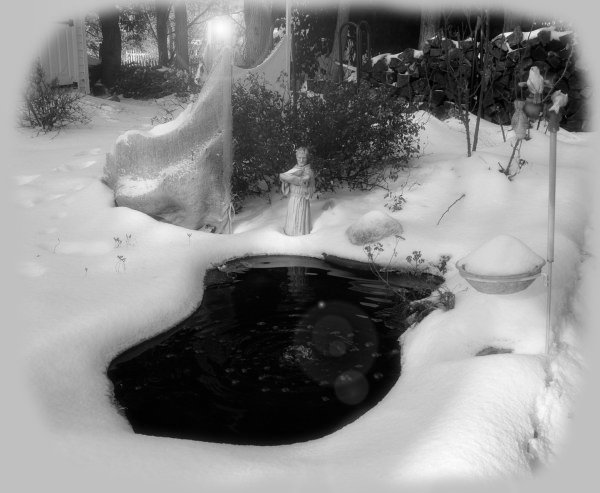 Dec.09.2007
after breakfast, mike and me went to the RC car shop .... watched some dirt racing.... getting fired up about this again. must gather up my stuff and figure out where i was 2 years ago!!!
started a page of car pictures.
---
Dec.10.2007 .... GE strikes again....
Here lies JVM1660WH02
Born April 2005
Died December 2007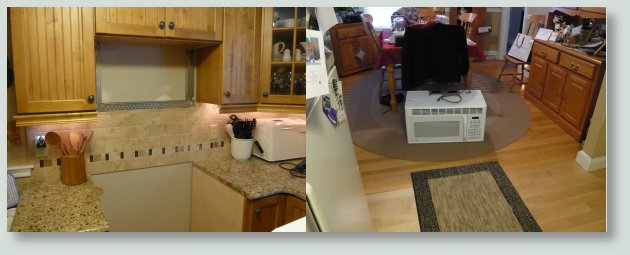 called the GE helpless line .... got lost at submenu 3-5-2-7-4 option 4-2 which linked me into a jiffy lube station in downtown Sri Lanka.... they were kind and polite, and offered me a free oil change if i ever visit.
i'd buy a new microwave, but i'll bet my shoes that those wall brackets are GE special and we'd have to chip wall tiles off or add more tiles if we got another model.
Zak is driving me buggy because he is becoming a feline clone of me .... he prowls around the house after me, sticking his sniffing nose in everything and hobbling with a bad right front shoulder.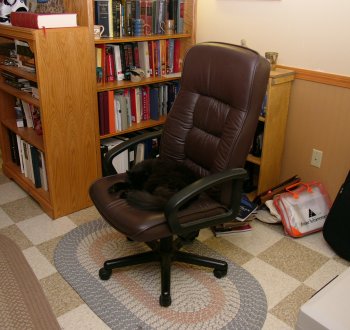 now he's sniffing the RC car .... and here he comes sniffing the HP-UX station .... then across the keyboard and then off the desk..... the cat's just crazy .... or bored .... or crazy AND bored..... there he goes .... settled in my rare corinthian leather executive swivel-pivotal heated vibrating office chair for a nap.
dumb cat looks damn good in that chair .... he should be running a company somewhere.
deb's upstairs ironing, a pot of my .....ummmm...chicken stew i guess is on the stove and i am ..... obviously....typing.
my students .... 18 out of 19 of them anyway .... got their final exams back to me before the 6:00 deadline ..... the holdout was predictable .... an intelligent but rebellious dude who will not be told when to be creative by the likes of old people like me. it's 6:15PM and he just failed the course..... and i feel worse about it than he does.