Sentences (or "why i don't understand art")
from one of the books i am laboring with to understand why people paint the %$#@$# they paint . . .
..." There are several portraits of this period to which Madame Matisse should be compared, notable Mlle Yvonne Landsberg of 1914, in which the heart shaped motif of the body is reinforced by concentric contours to create a unique decorative effect of illusionary transparent planes bearing at least an accidental relationship to one of cubism's cardinal constructive devices. . . "
---
Whenever i'm lost for words, i publish photos of the cats. These were taken today with a 20 year old manual lens (105mm/f2.5) on a nikon D60 digital camera (they use the same lens mount ! !).
(I am struggling to mount a wonderful 35year old Minolta 50mm/1.4 lens, but Nikon did not make that so easy.)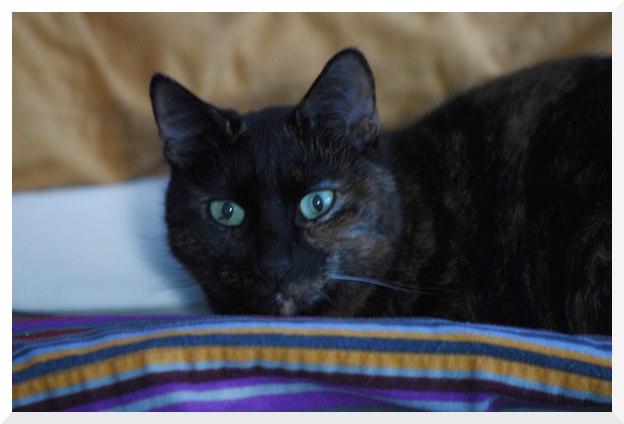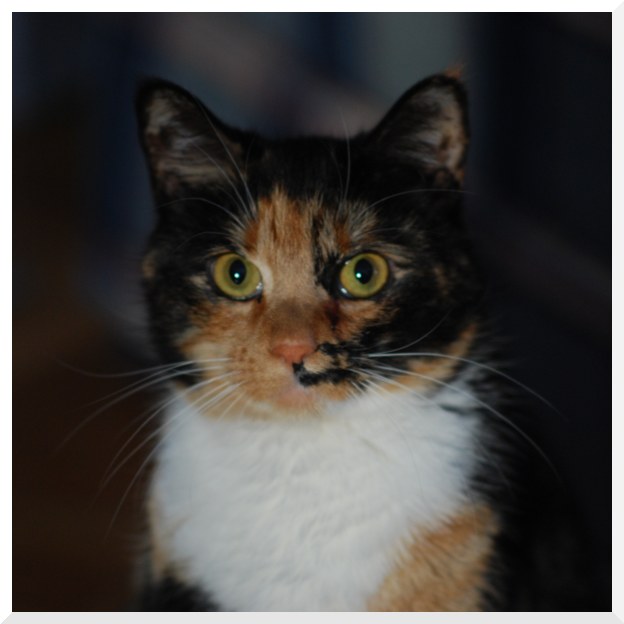 Christmas Eve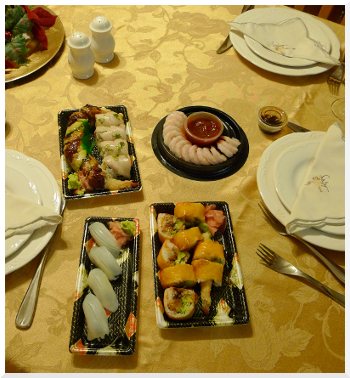 Well the Italian tradition is to have a "dinner of seven fishes" on this night, but my mother is not here to cook that and I don't have a clue, so I hope that the meal of "seven sushi" + "scallops-by-Chris" & shrimp counts as traditional.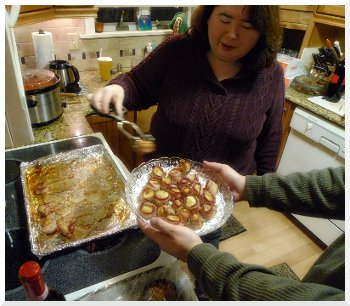 All was very good . . . except for the squid sushi (calamari) that was actually, truly uncooked raw squid and try as I may, I just could not eat it, nor could anyone else. So I will have to learn to cook fried calamari on my own at some point.
Deb made a huge pot of angel hair pasta in a Bolognese sauce that was fabulous and was enough to feed everyone in town.
Our guests were Mike, Chris, Andrea (Chris' mom), Don and Elaine (who slept over). We are off to Rick's this (Christmas) afternoon.
We are back now, tired, safe, quite . . .
Here are two photos of Elise having a "Parisian" moment at the party . .
(I'm thinking of the closeup as a perfume ad.)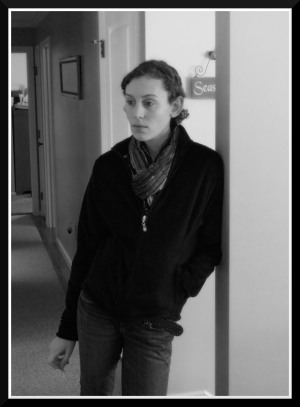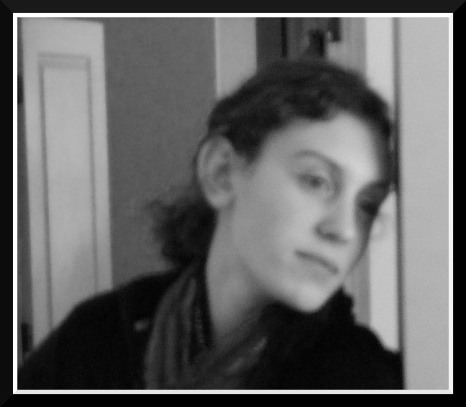 ---
Grand Hotel
They don't make 'em like this anymore. This classic is defined as much by its styles and acting as it is by its plot. Not to mention the timeless "I want to be alone" comment by Greta Garbo.
The plot is still "meaningful" and I think in the hands of the right producer & director, this could be well-remade today.
---
Gort . . . I finally decided to photograph it . . .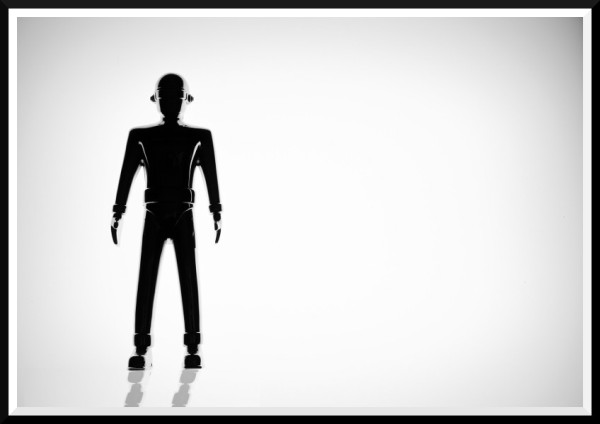 For a more dramatic image see Gort107 . . . or Gort109.
---
who am i ?
a ponderous question indeed, and why these great questions occur to me while i am watching pots boil on the stove is yet another . . . ummmm . . . ponderous question, but let me deal with the "who am i?" question first.
my dad was the standard of peacemaking, seeing the other person's point of view, re-assessing your own feelings on a subject and weighing the consequences (the risks / benefits) of personal, social conflict in the matter.
on the other hand, my mom walked around with a flame thrower ready to torch anyone who looked like they might be thinking of pissing her off.
all my (adult) life, i have struggled to be like my dad, and i've been pretty good at it (on the average), but it takes a lot of energy, and the reason that it does (i am learning late in life) is because i am genetically much more like my mother. (ask around, you'll get lots of people close to me who will verify this)
"why is this important? ", you (didn't, but should have) asked.
it's important because, as life wears on, i am running out of the energy it takes to be like my dad.
Debbie's Ticket
why am i so cynical, sarcastic and generally grumpy? . . . i will tell you . . . it's for Debbie's eternal well-being (i am always behaving in her best interests).
That guy in the picture over there is Heaven's Gatekeeper, and (I imagine) the script will read as follows:

Gatekeeper: And, who are you that you should knock at Heaven's Gate?
Deb: I am Deborah, wife of David.
Gatekeeper: David? Surely not The David?
Deb: Yes, surely that's the David of whom I speak.
Gatekeeper (yelling back over His shoulder): Open wide the gates and prepare the feast, for this is Deborah, wife of the Demon, and she has spent her days in Hell and has now come home.

So . . . you see . . I am Debbie's ticket to heaven !
---
A really nice little book
"Memories of My Life in a Polish Village", by Toby Fluek . .
not timeless, classic literature, but an extremely nice reading (some very tragic and sad parts talking about the Germans and then the Russians "occupied" Poland), probably available at your library (as soon as I bring it back !)
but . . . at the moment, i am heading upstairs for some spaghetti pie, if you please.
Dec.30.2010
went to the edge of the state forest today looking for a great picture . . . didn't find one, but this little weasel came walking by like I didn't exist !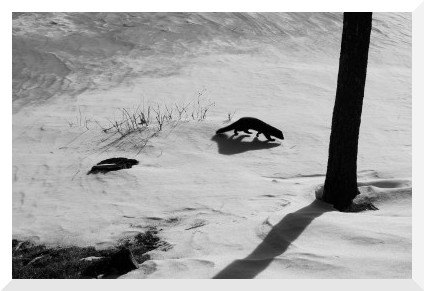 Dec.31.2010 . . . can't believe it, but it's the end of the year tonight. We'll stay at home (have never partied on New Year's Eve) and watch the crazies party on TV all over the world.