Dave's Journal, Dec2015
Drama / Silent Movies / Lilian Gish
I tend to think of silent movies as overacted (they had to be) and either silly or sentimental ("City Lights") or preaching a load of morality at the end. Hard to take most of them to heart.
However . . . . I watched a Lilian Gish movie (1919) called Broken Blossoms. It was shocking and tragic, and as relevant today (maybe more so?) than it was back then.
The storyline is this girl (15?) has a drunk, physically abusive boxer for a father (no mother). Beats the sh#t out of her regularly. A chinese guy finds here unconcious and takes care of her at his apartment. Her dad flips out, drags her home, she locks herself in the closet, he then smashes the door down with an ax and beats her to death (dead!). The Chinese guys gets there too late, but he shoots and kills the dad (the audience goes wild!), and takes her body back to his apartment. Puts her on a throne / bed and kills himself.
[Fade to Black]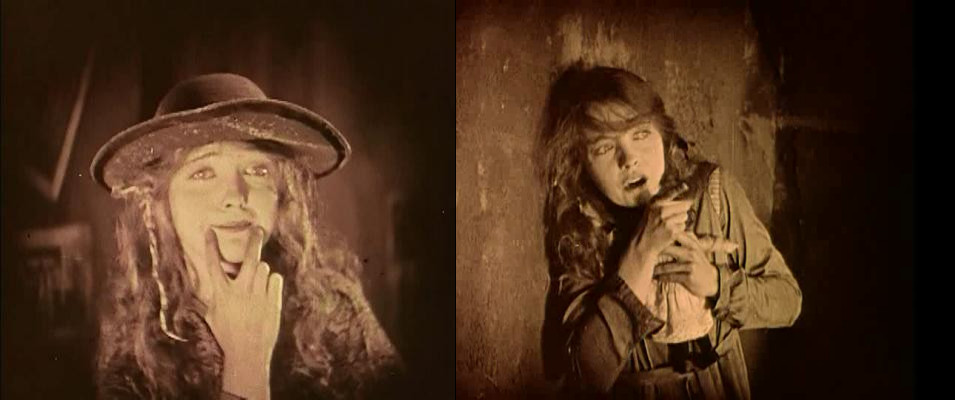 Plots don't get any grittier than that one. No silliness, no sentimentality, no morality - everybody just dies.
And . . . . (obviously) I was in shock. Still am.
But then,
Lexie is always around
to cheer me up .....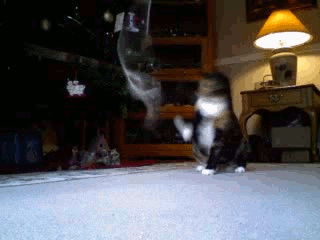 Don't do this ...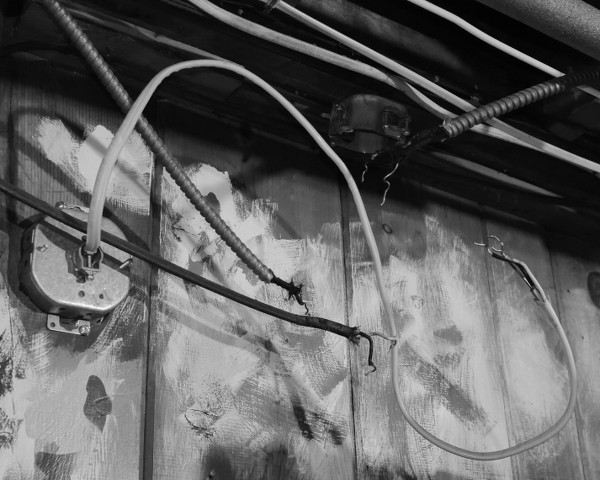 ..... without first taking a picture of which wires connect to which other wires. Took me an hour of repeatedly blowing the circuit breaker trying all the various combinations. But it's done now, and the basement lights work again.
Someday The New Yorker will catch me stealing their stuff, but until then .....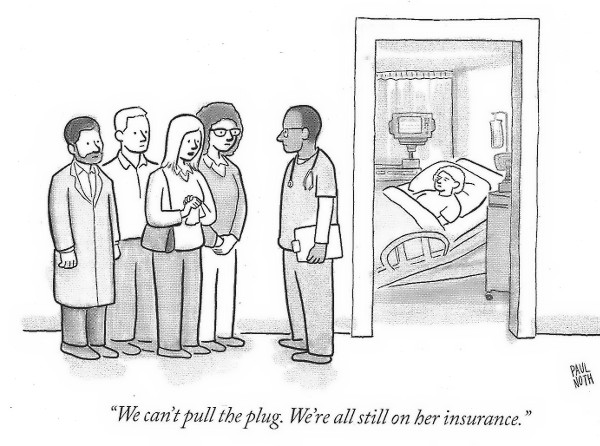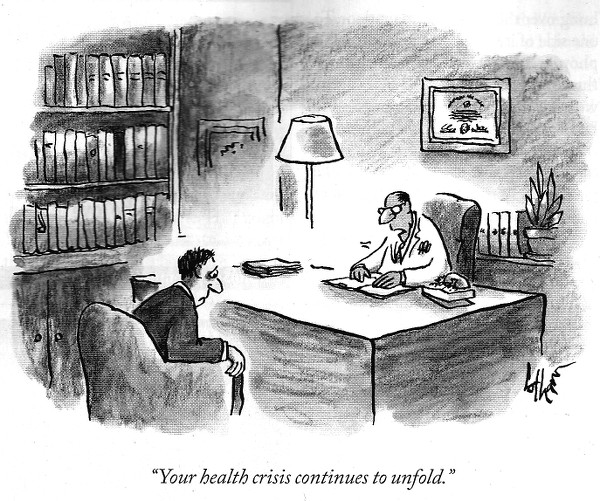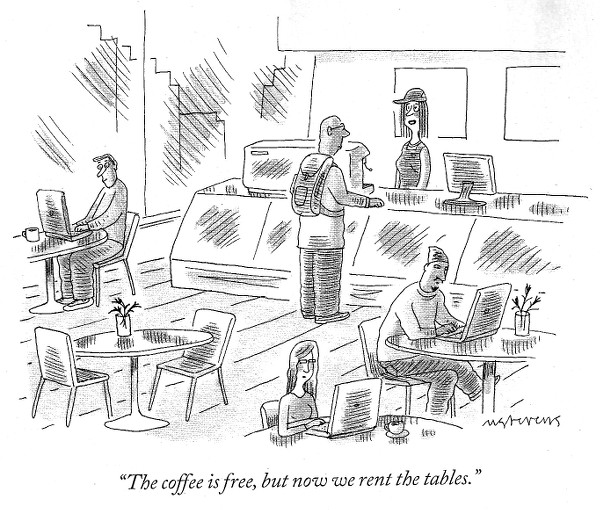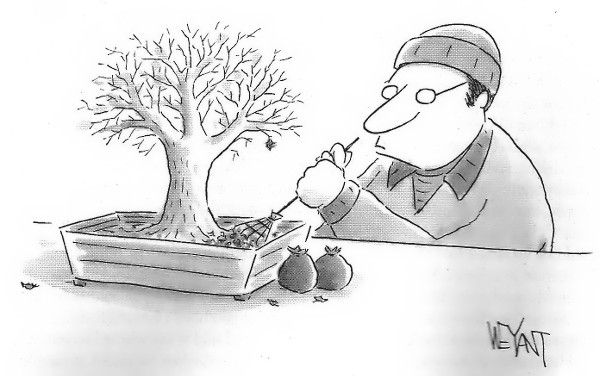 Christmas 1956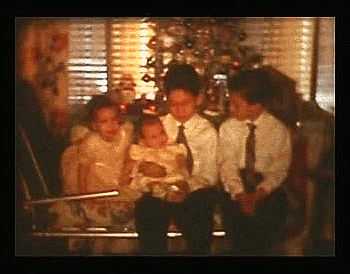 Christmas 2015
In a rented Ford Expedition with Utah plates . . . the couple had 1,400 rounds for the rifles and 200 for the handguns with them at the time of the shootout. And at the small duplex townhouse where they apparently lived in the nearby city of Redlands, officers found more than 2,500 rounds for the assault rifles, more than 2,000 for the pistols, several hundred for a .22-caliber rifle, and 12 pipe bombs. There were also supplies for making more bombs.
New England Air Museum
Yesterday, Deb ran off to a Christmas something down in Southbridge, which gave me the day to wander. First, stopped off at the cochlear implant doctor to discuss my CT scan results. He said that, physically, everything is structurally good for implant surgery. We talked about success and failure of this plan. There's still a lot to think about.
Then, I drove to The New England Air Museum in Hartford, CT. Never been there before. It was okay. I especially liked their displays of engines - most museums don't treat engines with enough respect.
I am sorting out the pictures and will put up a page in the next few days.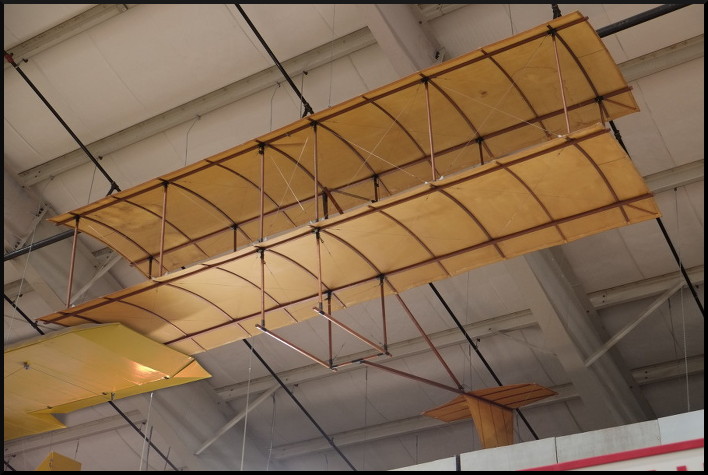 What's a "Hostile Witness"?
For some unkown reason, this question popped into my head. I hear the phrase in movies and don't know what it means. Here is the meaning:
Broadly speaking, it refers to a witness that isn't cooperating with the judicial process. In most jurisdictions, a hostile witness can be asked questions that are not normally permitted.
For example, on direct examination - when questioning your own witness - you normally cannot "lead" the witness, i.e. you cannot include the answer to your question in your question ("Isn't it true that you saw the defendant do X?") You need to ask open questions ("What did you see on that date?") and let the witness provide the answer ("I saw the defendant do X.").
However, if the witness is refusing to answer questions without legal bases for doing so, the court might declare them hostile. At that point, even though it's direct testimony, you would be (in some jurisdictions) about to ask leading questions.
The idea isn't so much that the witness is hostile to YOU, but rather to the Court.
Now I can go back to sleep !
God Bless America . . . I Mean . . . God Help America
ATLANTA/SAN BERNARDINO, Calif. (Reuters): At a gun range in Atlanta on Sunday, four days after the deadliest Islamic State-inspired attack on American soil, Brandon Langley practiced firing his AR-15 semiautomatic assault rifle.
"If people were armed, it would have changed the outcome totally," Langley said of Wednesday's assault by a heavily armed husband and wife that killed 14 people and wounded 21 in San Bernardino, California. "Instead of 14 victims, there would have been zero, except for those two (attackers)."
Many Americans agree and are stocking up on weapons after the country's worst mass shooting in three years. Gun retailers are reporting surging sales, with customers saying they want to keep handguns and rifles at hand for self-defense in the event of another attack.
"Everyone is reporting up, every store, every salesman, every distributor," said Ray Peters, manager of Range, Guns & Safes, a company that sells firearms and safes in Atlanta with an indoor firing range. "People are more aware of the need to protect themselves."
Peters usually carries a pistol with him. But since last week's shooting, he says he's added a Ruger semiautomatic rifle.
---
Imagine this terrorist strategy (after every one of us starts carrying weapons): Dark movie theater. Everyone has an semi-automatic pistol tucked in his/her belt. A terrorist simply tosses a handful of firecrackers across the theater, or down the aisle. When they start exploding everyone draws his gun and starts shooting at something (first pointing at the firecrackers, then at other shooters - who's the terrorist??? over there! over there!). Keep in mind that half of the crowd has had a few drinks before coming to the theater. Like the ping-pong ball & mouse trap demonstration, the place goes ballistic. Fifty dead, 150 wounded, all hit by "friendly fire".
Next day . . . same scene happens at a singles dance bar. Next day, a train or subway station, or city bus, or school Christmas play, pro football game, your grocery store, high school baseball game, your next plane flight. Once one person gets up and fires his weapon, all hell breaks loose, because no one in the (armed and panicked) crowd knows who the bad guys are, yet everyone in the crowd wants to be a hero and shoot a bad guy, and there's only 7 seconds to get this done because now dozens of people are standing up shooting at people.
This is a perfect terrorist strategy ..... have us kill each other in masses, using only a handfull of firecrackers to trigger the event. And . . . . those of us who don't own guns are too terrified to go anywhere - afraid to be shot by 10 of our neighbors.
Footnote: Notice that this is not a commentary on gun ownership. We must realize that it is impossible to disarm America at this point. My comments above relate to the legality and the common sense of people carrying weapons wherever they go. It plays perfectly with the hopes and plans of terrorists to have us mass-murder ourselves.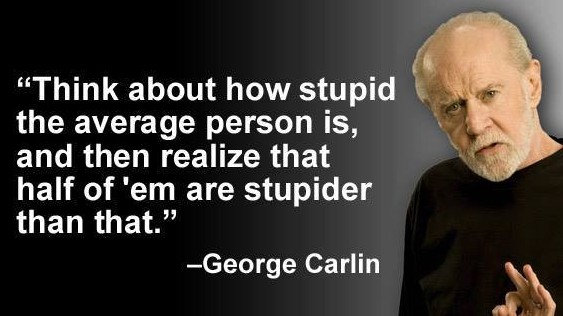 (thanks, Mike)
NEADS
NEADS is a national organization that trains service dogs to be helpful companions to disabled civilians and veterans. They have a local facility here, and Deb is on their monthly donation plan, and in fact, that's where we get our cats (they are also a cat shelter).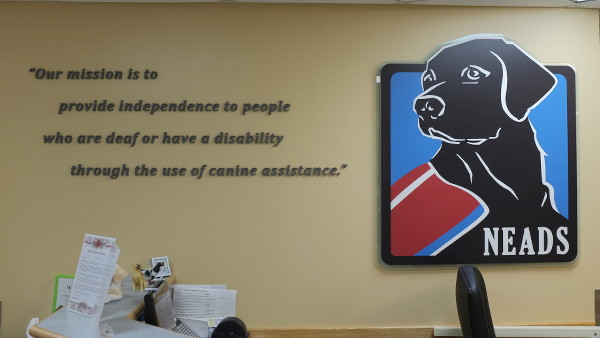 We went to their Christmas party today (do you believe that I went??). It was packed with people, and they let us wander around the cages and bicker about taking home another cat (we didn't, but truth be told, it's not easy leaving them).
It is a fabulous "shelter" that provides all the animals with veternary (even surgery) services; these are 100% abandoned and 90% injured or very sick cats when they arrive. More than a few are blind. They did a slide show today of rescued cat stories. It was emotional and inspiring to hear, first hand, that good things are happening in this world that never get into the news media. Anyway, it was well worth it to be there.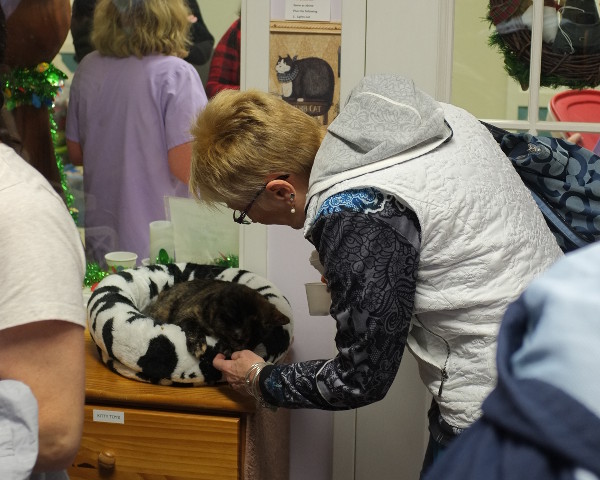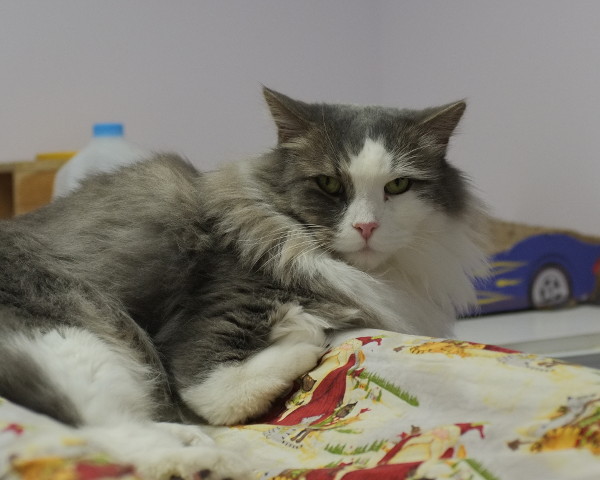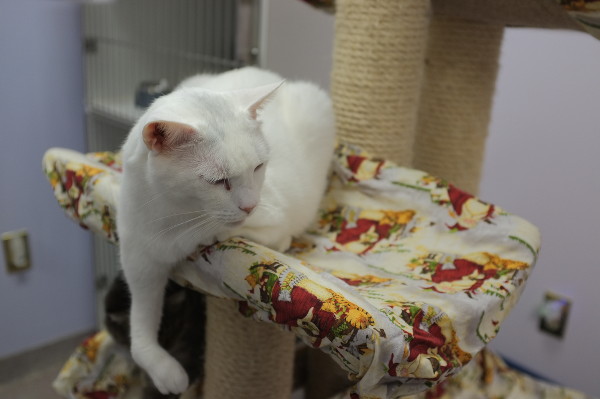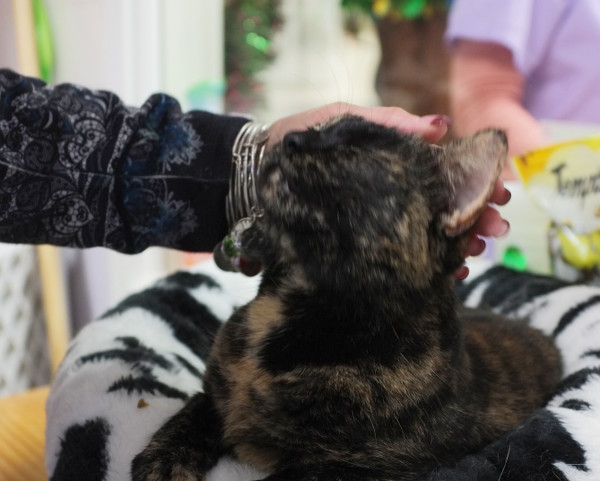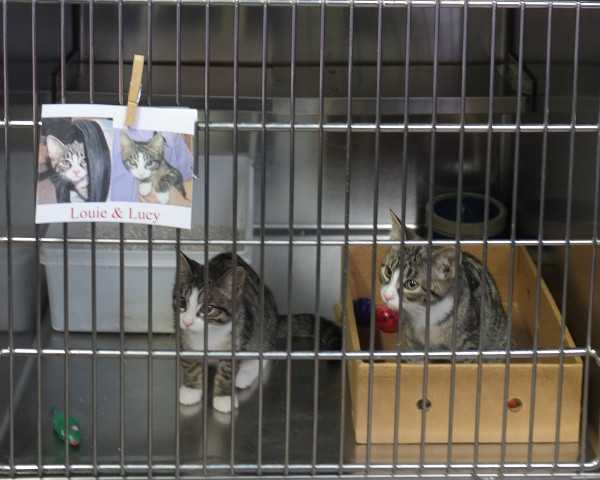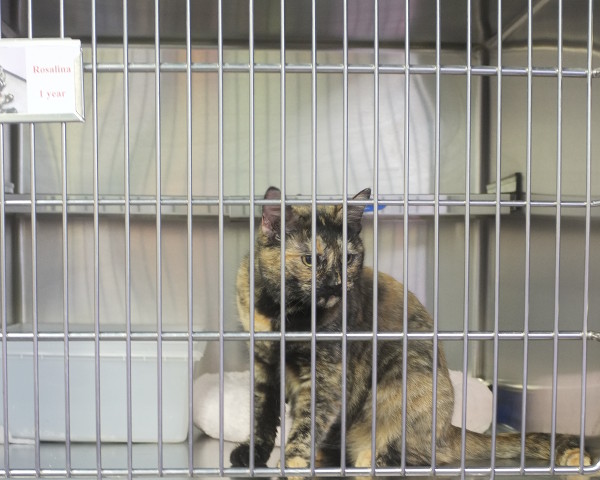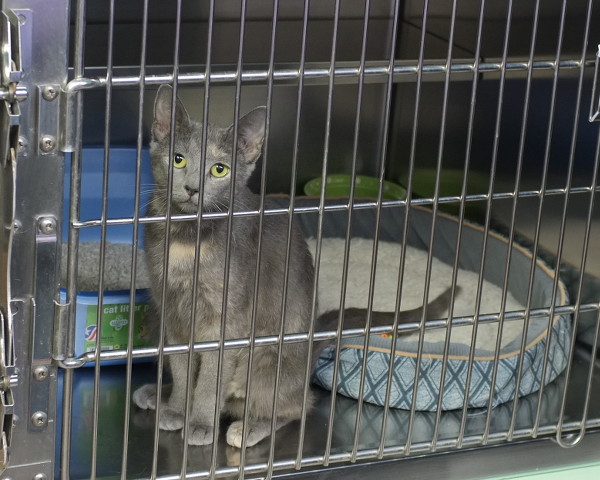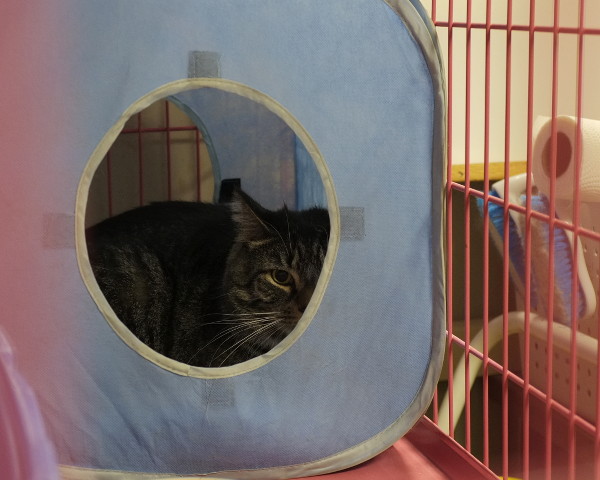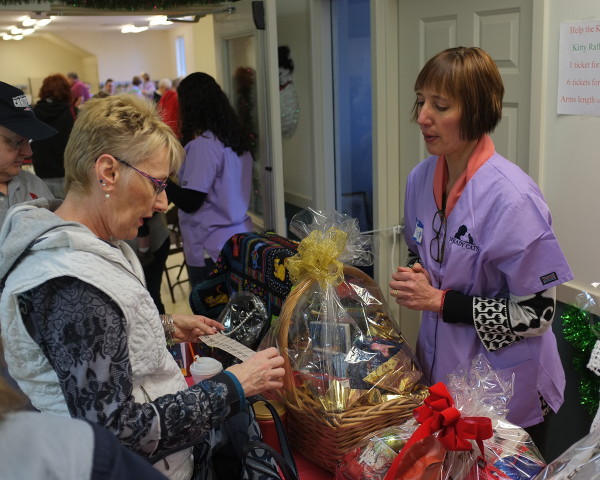 Water is the enemy
It'll be the end o' me.
We now have a slow but hard to reach water leak in the basement. The more I dig into it, the scarier it gets. Looks like a seepage where the chimney meets the basement concrete floor. Bad thing is that I have to open walls to track it down and fix it. "Open" means tear down some drywall, which also means dealing with electric circuits. That gets me to a diagnosis of the problem. After that comes - how to fix it.
I laid down some absorbant powder that should soak it up, while I work on it.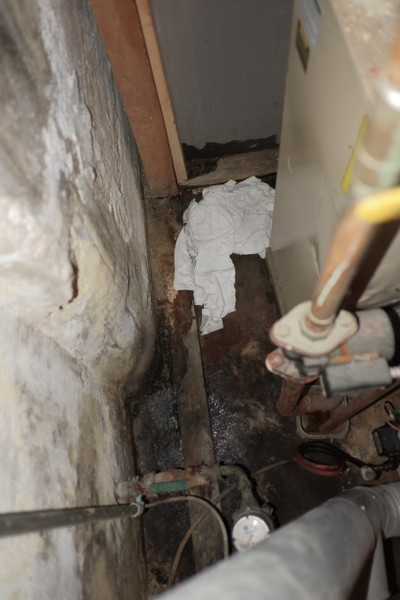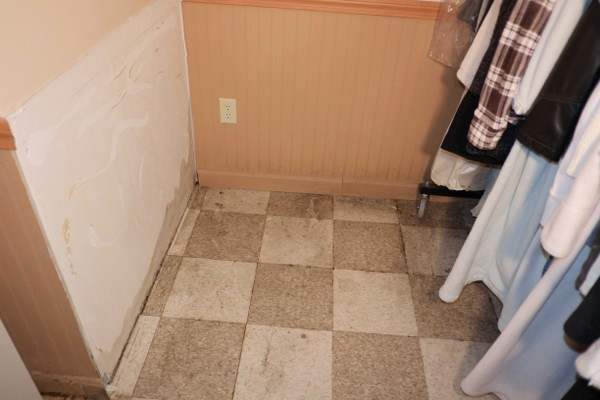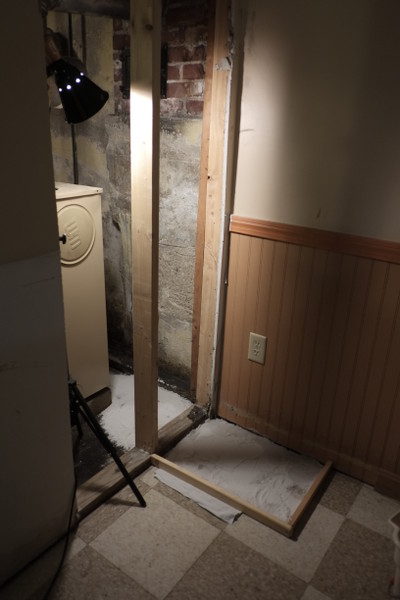 How deep is the rabbit hole? After pulling away some storage stuff, I can see damp mold along the bottom of the wall. The basement is "finished" but apparently water seeps down the concrete wall enough to dampen the wallboard. ..... Pandora's Box?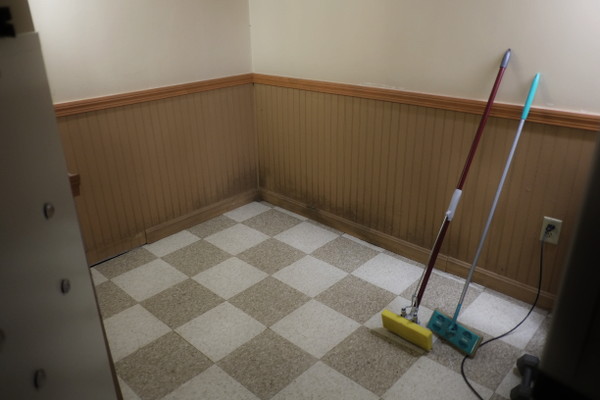 A man's gotta do what a man's gotta do ......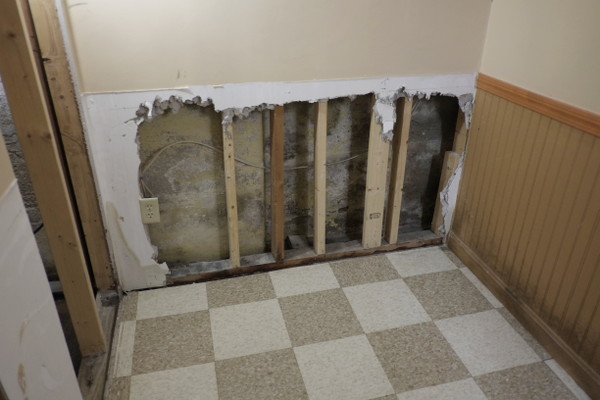 I can hardly believe it, but I found a source of this very slow seepage. A small hole in the concrete wall. There was something plugged into it, but whatever it was got corroded and the water is dripping out at about 5 drops / minute. It would build up behind the 2X4 footer until it found a path out into the basement. But because it was trapped, it made the bottom of the wall damp and moldy. That little #$@ing hole !!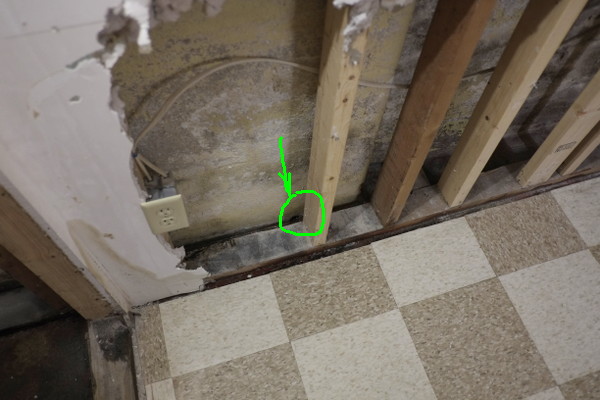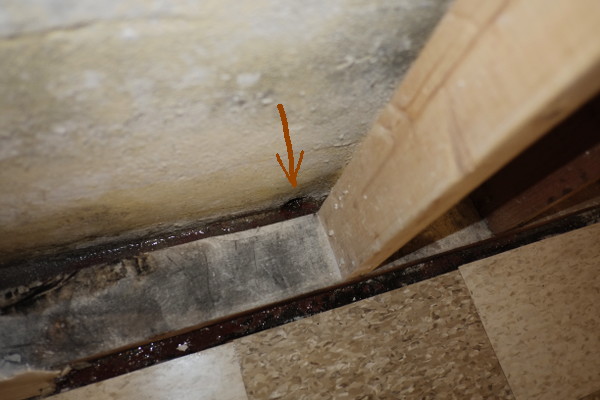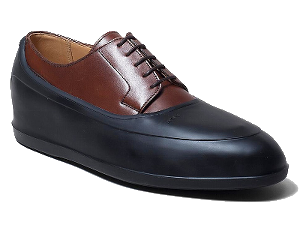 What brings galoshes to mind? Well, I am going out to dinner, nicely dressed (sportcoat, etc), and I am putting on my sneakers, because it is raining terribly and I don't wear my nice shoes in the rain.
But, back in the day, we had galoshes (which I still can't spell from memory, always switching the "a" and "o").
Now, I'll bet there are two generations out there who have never owned or worn galoshes.
(This could easily become an election issue - "He's an old school politician. He wears galoshes when it rains.")
Anyway, I'm wearing sneakers and a sport coat to dinner.
Last Night at Natalie's and Dave's House
(do you see what beer can do to you?)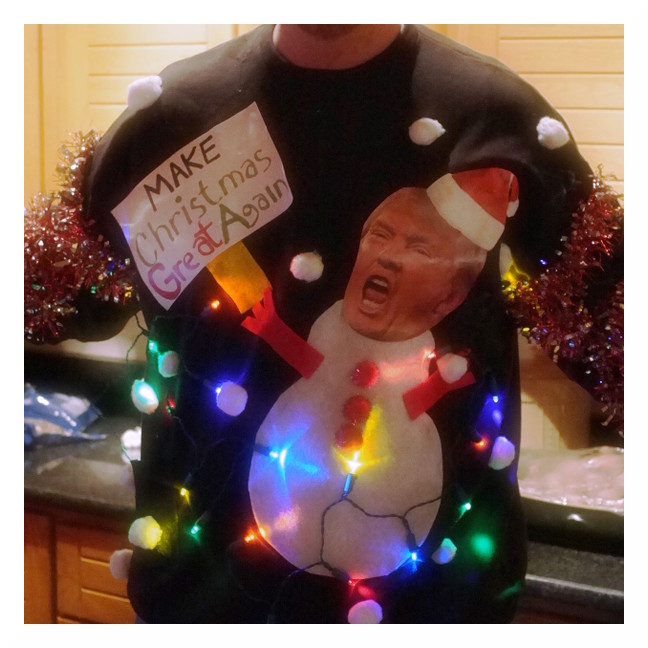 A Postcard I am Making for the Fuji X-Camera Forum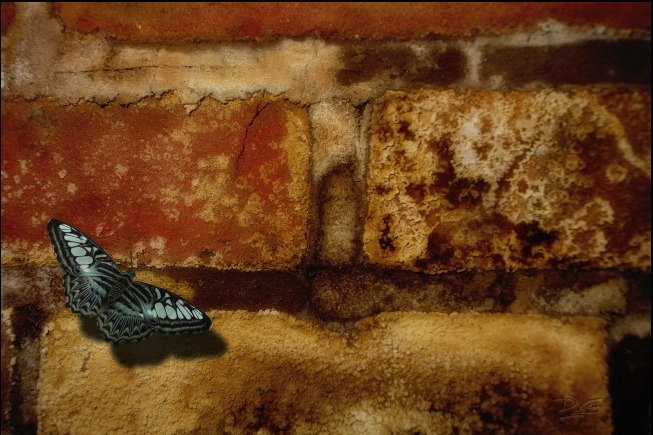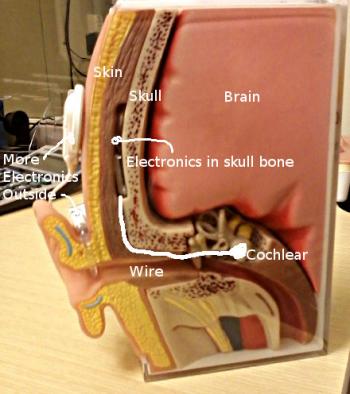 I had an exhaustive hearing test to prep for a cochlear implant. It was 2 hours, listening to beeps, words and sentences spoken by various voices. It was pretty upsetting, and we had to stop twice for me to catch my breath.
Tests were with no hearing aids, with both hearing aids and with each one separately. You listen to voices set at normal conversational level with no background sounds whatever.
I could not hear / repeat one single word or one sentence through the entire test. The best I could do was "man" or "woman" which does not count.
I got pretty upset and kept telling her "We should just stop this. Write down I can't hear anything". But she can't just do that.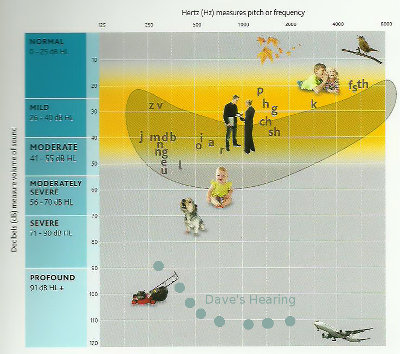 Then we talked about the operation and the most probable results. She said "You really have nothing to loose at this point". And she's right. She said I have only 13% of normal hearing ability. See the picture on the left. The good news is that I can hear lawn mowers and jet engines !
So, we talked about a May-June operation. I am going to meet some people who have one or two implants and hear :) what they have to say about it.
The electronic unit that is on the outside of your head is really big ! They don't go through your skull, but they grind away a groove in the bone for the electronics that sit under the skin. The inside and outside electronics communicate via radio signal. There's a magnet on each side that holds the outside piece to your head. And there is a BIG hearing aid piece behind your ear.
The implant is the electronic package that goes into the groove in your skull bone.
Christmas Has Come and Gone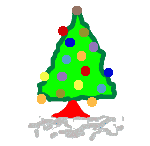 Well . . . we enjoyed (survived?) another Christmas. Christmas Eve at our house is my favorite event of every year.
It's quiet now and settled down, and the plan for today is stay in our new robes and pyjamas, watch TV and scour the internet for stuff to buy with our gift cards.
Not a lot of pictures, but here they are: Pictures
---
A Poem
'tis the day after Christmas
Our eyes are all red.
Our bellies are aching
We're way overfed.
I ain't goin' nowhere
I'm staying in bed.

---
Between tornadoes, Loretta and Catherine sent us pictures of Christmas games down south ....
Paris, 1920's
When I retired, I grabbed and read a batch of Hemingway's novels, and loved them all. Hard to pick my favorite, but "A Moveable Feast" is right up there. It's his memoir of living in Paris, in the 1920's, and hanging out with the great artists we now refer to as "The Lost Generation" (thank Gertrude Stein for that label).
That place and time represents a fantasy for me. Wish I had been there.
The other day I stumbled upon a movie "Midnight in Paris", where this writer (in today's world) magically goes back to Paris, 1920's every midnight, in a magic taxi cab. Great little movie and the actor Owen Wilson (whom I normally think of as a dope) did a great job.
They are all there: Hemingway, Scott and Zelda Fitzgerald, Picasso, Gertrude Stein, Dali . . . the whole crew. Good times.
So last night I dug out Hemingway's book again, turned off the TV and started re-fantasizing about the life I should have had.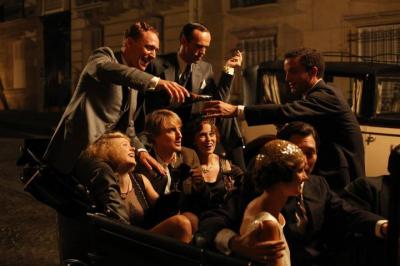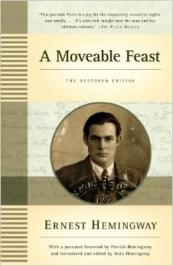 ---