Dave's Journal, Dec2016
Icelanders Have a Brutal Sense of Humor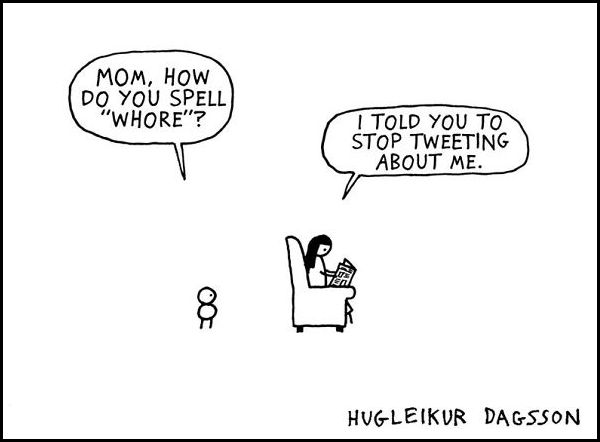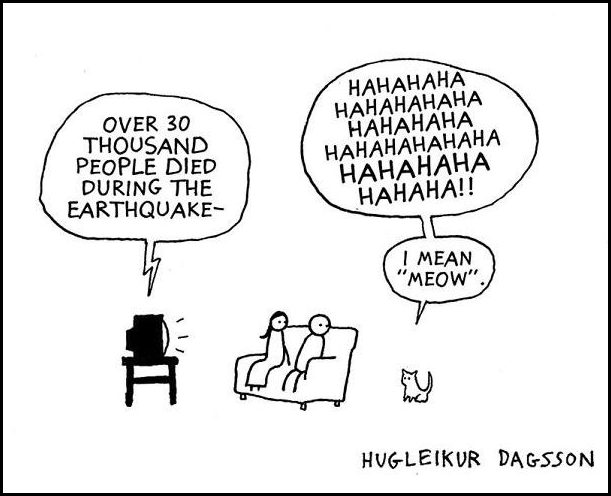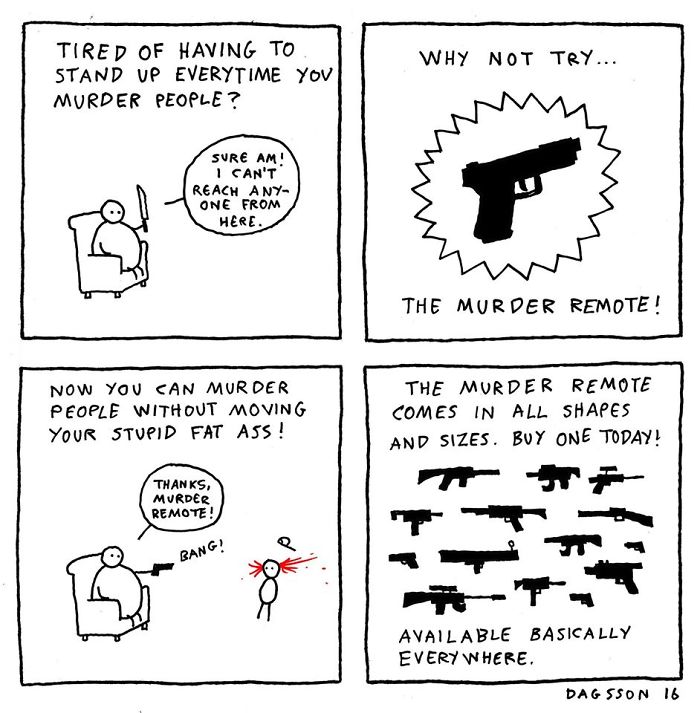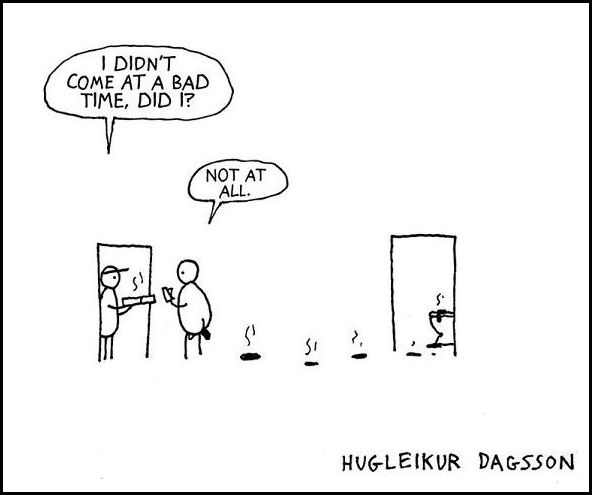 An incisive cartoon about the times we live in.....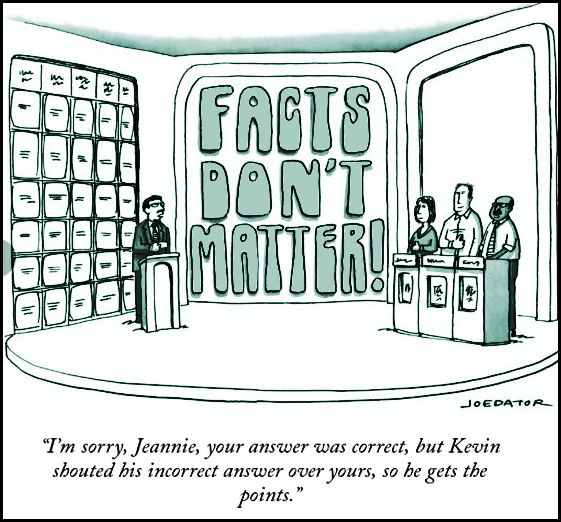 That happens in every group conversation I get involved in. Someone asks me a question and then someone else shouts their (incorrect) answers (who asked them??) before I can take a breath to answer. It's like that gameshow in the cartoon above.
People!
---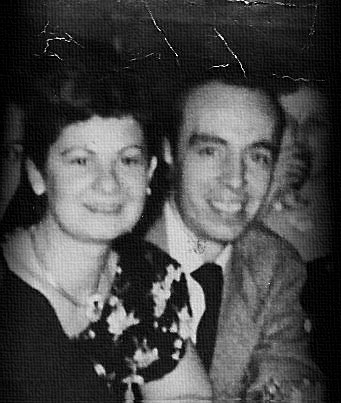 Deb is off to a Christmas tree raffle bazaar or whatever.
I fussed with the ####### snowblower until it finally started; arranged the shed for winter activities; insulated gaps in basement hot water pipes - exciting stuff like that.
Am fighting off the "new lens" fever (this happens too often). Caught myself a few times on Ebay just about to buy a lens that I already own (how many 50mm lenses does a guy need? .... "need" - there's a tough word to deal with).
It's a real sickness, like drug addiction.
That's mom and dad over there (year? maybe 1950?).
My kids are now older that they were in this picture !
---
FaLaLaLaLa LaLaaLaaaLaaaaaaaa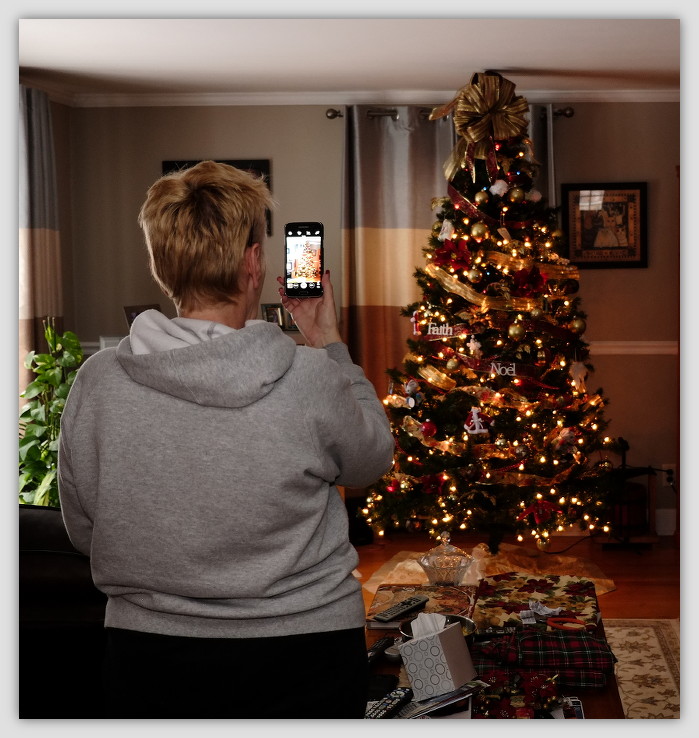 The International Phonetic Alphabet
Look something up on Wikipedia and you are likely to see weird symbols in parenthesis (stuff like ..... ɖčɜɣɥʝ) . These are designed to help us correctly pronounce the name of the looked-up item.
My feelings about these symbols linger between pissed-off and curiosity. Today, my curiosity won and I looked up (on Wikipedia) what the symbols are.
They are what's called the International Phonetic Alphabet (IPA). Here is part of a chart that walks you through the symbols and how to pronounce them.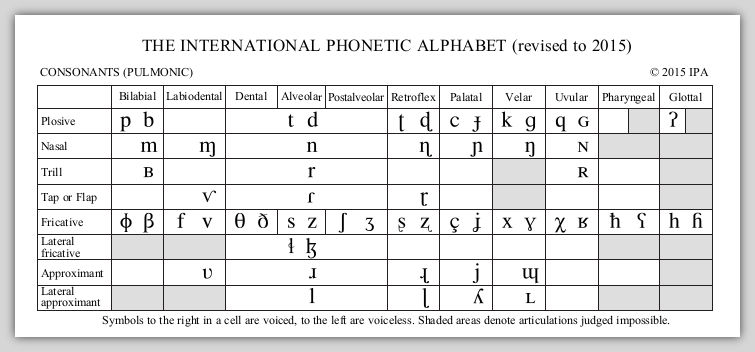 My curiosity is now satisfied, and I am back to being pissed-off, as I wonder "WHAT?????".
Does Anyone Care Any More?
About 9PM last night, I'm heading to bed, decide to take my supersmartphone and play Mahjongg in bed until I fell asleep. I notice a "message alert". It's from UPS and it says they delivered some packages (these are Christmas gifts we ordered). Go downstairs, turn the alarm off, check the breezeway .... nothing. Open the door to the side porch .... nothing. Go around to the front door .... nothing. ?????
Okay, their computer screwed up. Set the alarm. Double-check that the garage door was closed. . . . hey what's that stuff sitting out there in the driveway? Yep .... sitting out there, waiting for the sleet and rain to start, are our Christmas packages dropped off by the UPS guy.
"Why", you ask, "are old people so grumpy?". I'll tell you why .... because we lived in a world where you would never even think of doing your job so badly as to leave packages out in a driveway all night. Because, our jobs, our careers, our self discipline wouldn't allow us to do that kind of sh#t.
♪♫♩ Swing low sweet chariot ♪♫♩ Come along and carry me home .♪♫♩
♪♫♩ Swing low sweet chariot ♪♫♩ Come alooooong and carryyyyyy meeeeeee hooooooome ♪♫♩♬♪
---
So ..... I am conducting a poll in our photo forum: "In the US, what is your favorite shipping option?". So far, USPS Priority mail is winning by a mile.

In fact, that is the only way I ship stuff out of here.
# Grab a dozen boxes & envelopes from the back wall at the P.O. (no waiting on line).
# Go to USPS.com and pay for and print labels at home.
# Drop stuff into the box along the back wall at the P.O. (again, no lines).

Republicans Are Quietly Planning to Impeach Trump
WikiLeaks has hacked e-mails from Paul Ryan's personal web server, and intends to release these to the public early next week. An internet "friend" in Norway gave me this info late last night.
"The Republicans are secretly planning to impeach Donald Trump sometime in 2017. That would put Pence in as president, who is seen to be much more controllable than Trump. The Republicans are very aware that the midterm elections in 2018 can tip the scales out of their favor, if Trump continues in his 'renegade behavior' (Ryan's wording). Next in line, behind Pence, is Ryan, a very popular establishment Republican. They would still have the presidency plus congress, and would not have to deal with Trump's renegade outbursts and behavior."
Okay.... I often doubt these "preview-leaks", but let's see if WikiLeaks actually has something to show us next week.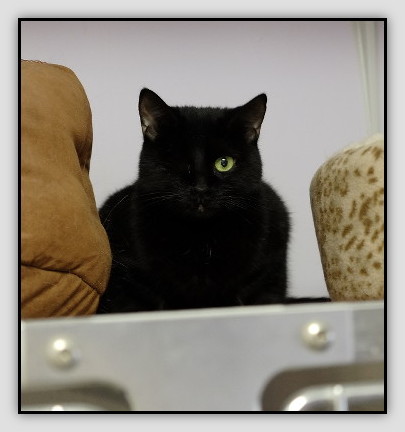 Can't recall this little guy's (?) name, but there he was on a shelf at the cat shelter's Christmas gathering. (Deb gives them so much $$$, their naming the new wing of the building "Debbie".)
Actually in a world so overwhelmed with bad stories, it does me good to witness this good stuff happening.
Maybe you can't save the whole world, but you can save a small piece of the world, you know.
(And I really don't object to her supporting them. But, as the budget monitor, it's my responsibility to complain about cash flow.)
---
You can feel that Winter is nearby.
My bones are getting stiff.
The birds are frantic for food- they empty the feeders in 2 days.
I'm starting to sleep later, and wearing a robe when lounging around.
We have (how many?) 12 or so days to the shortest daylight of the year.
Then the TV commercials for Florida / Bahama vacations start up.
What ever happened to Jim Dooley ("Come on down") ?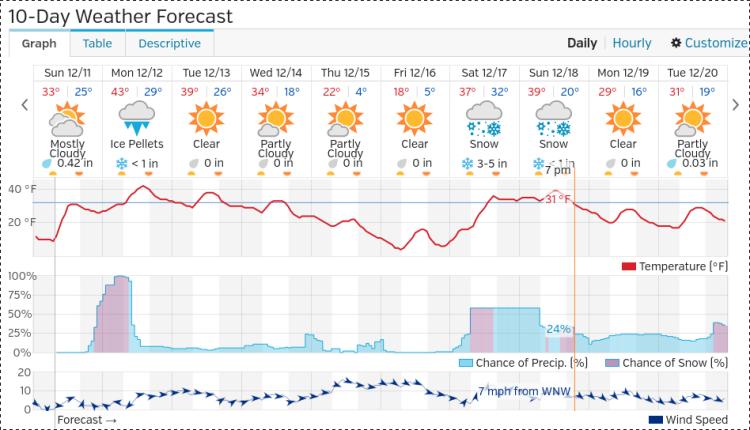 Up in the Swift River (New Hampshire), about 2 lifetimes ago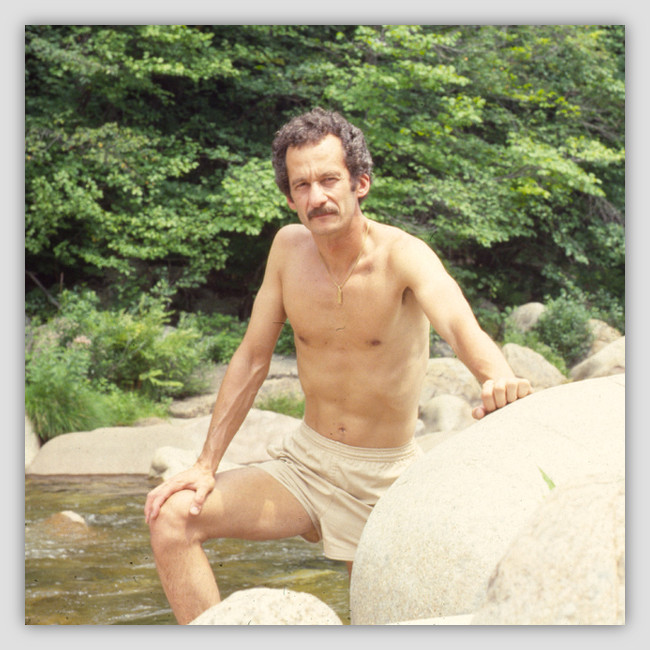 It's cold and awful outside today, so I (after snowblowing the driveway) spent some time today "digging up bones".
---
Which reminds me that (when the time comes) I hope some one sprinkles a few of my ashes in the river up there and then a lot of my ashes in Italy (Montepulciano? Lucca? Padua? Volterra? ... but please, not Rome).
This is a marble scuptured top of a lady's coffin, from centuries gone by. I thought it was remarkable, so I made this picture. Tough to photograph with the bad lights and the platform it was on (at the museum), but it was too beautiful to walk by. She looks so peaceful.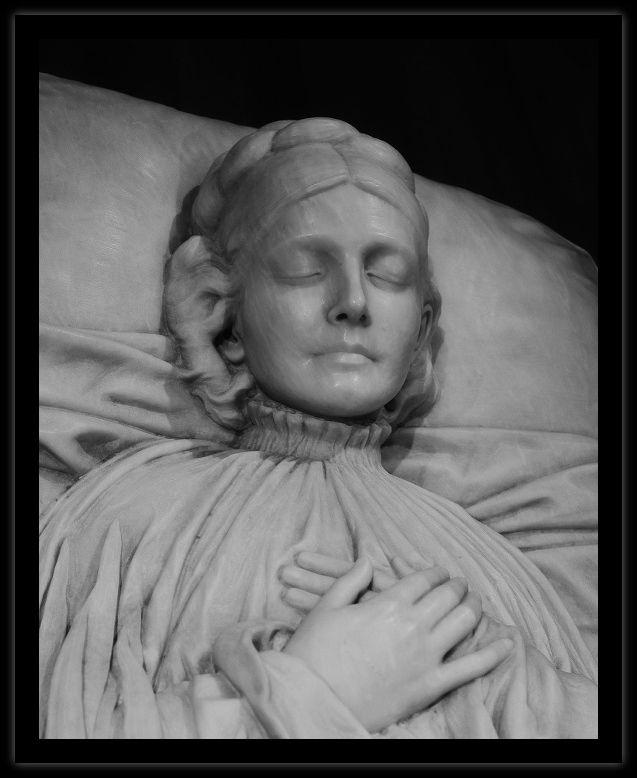 ---
Cold cold night tonight with high winds forecasted. Perfectly awful for a power outage due to falling branches breaking power lines. Happily the generator starter on the 7th pull (test run), and I have about 6 hours of gas for it, so we are set for an outage.
Ironically, gas stations around here cannot pump gas during a power outage. How absurd! (Install some generators to run the pumps.)
An Atmospheric Self-Portrait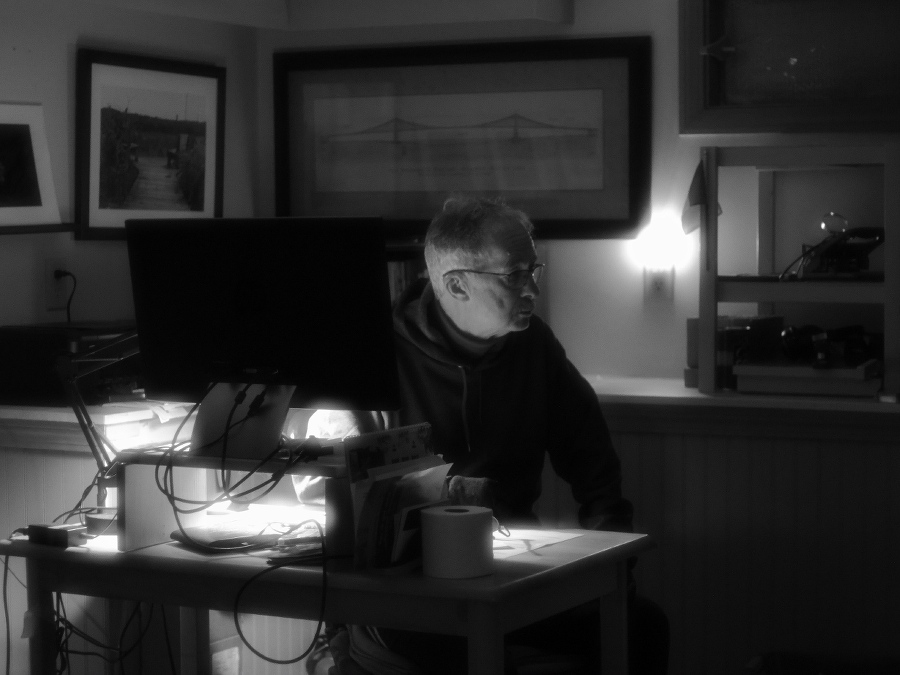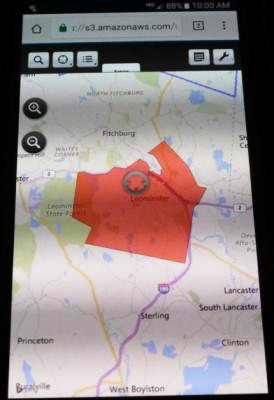 Dec.22
Consumer techno-toys continue to amaze me. We had a short power outage today. As my wi-fi router was out, I dug out the paper phone book and dialed up the public works department. Listened to a 10 minute, sickening sweet pleasant robot message about something, and finally left my message about the outage. Then it occured to me that the city doesn't own the problem - the power company does.
Used my cell phone to tap into a local unsecure wifi network, and found the power company's web page. Fidgeting around, there's a "check outages in your location" button, so I pushed it.
Kind of amazing really.
(Power was back on shortly.)
Christmas is closing in on us up here. Winter officially came yesterday - daylight is down to 9hr2min. Tree's up, gifts are wrapped, Frosty and Rudolf are frolicking on the TV - it's close now.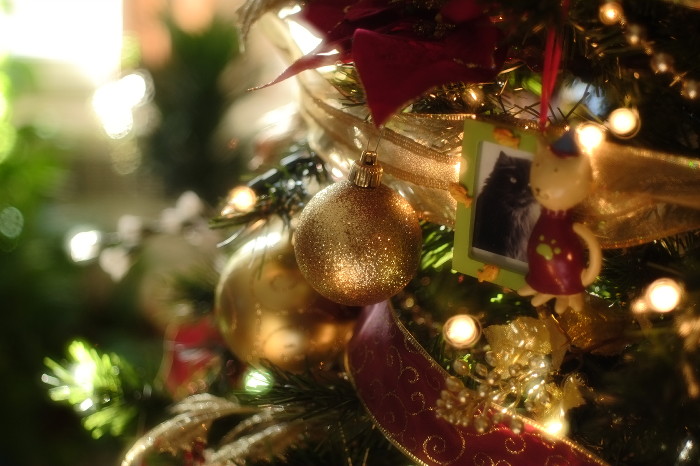 The North Pole
I love data.
I especially love "the-end-of-the-world-is-near" data because it's so exciting.
Today we got some great end-of-the-world data: the air temperature at the North Pole has shot up 400F in the last few days. Which puts it just at the melting point of ice. (Recall that the small 20F increase from 310F to 330F means that your iceberg has melted into the ocean.)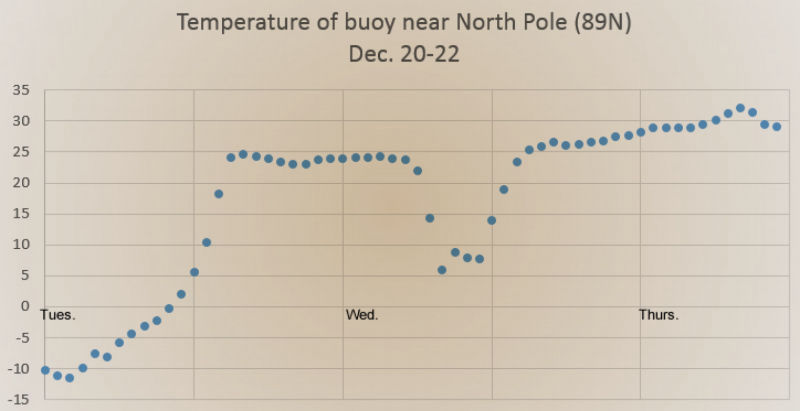 They say this is only the 2nd or 3rd time this has been recorded. By the picture below, it also seems that the temperature map has shifted - moving the coldest air over land in Siberia. That (to me personally) is Siberia's problem, not mine; the doomsday news (that is my problem) is that the warmer patch is sitting over the polar ice caps. We saw this happen also a month or two ago.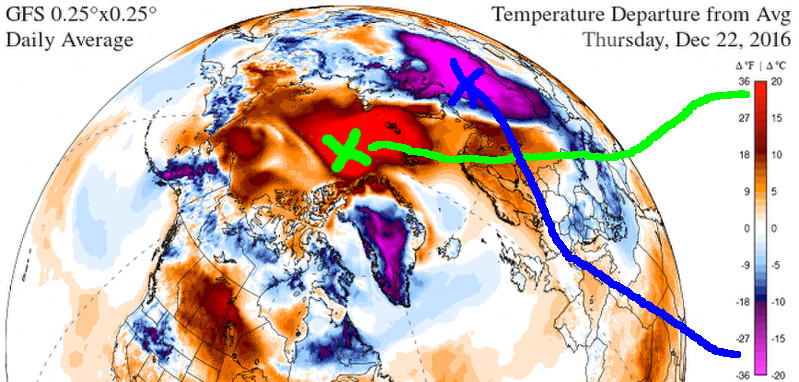 Since the daylight hours are changing right on schedule, it can't be that the precession (wobble) of the Earth has changed (the "North Pole" Earth axis has not moved to Siberia). So we can expect (can't we?) that this weather pattern will shift back to normal at some point. Unless the atmosphere finds a new equilibrium dynamic. (Having taught Thermodynamics and Heat Transfer, I have learned that something as complex as the atmosphere is extremely un-computable over the long term.)
This is cool stuff (pun intended).
I'm gonna dig up my DVD of "The Day After Tomorrow", and watch that in place of "It's a Wonderful Life".
During our 2012 trip to Italy, we visited the town of Montalcino, famous for its Brunello di Montalcino wine and Chris & Mike bought Paula & Charlee a large bottle and had it shipped back home.
Last night, Charlee opened the bottle and we drank heavily. (I had to skip my meds for the night.)
Wonderful stuff, that Brunello.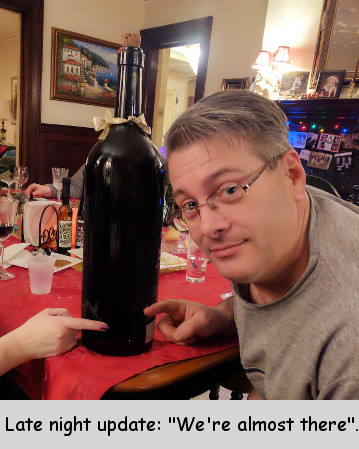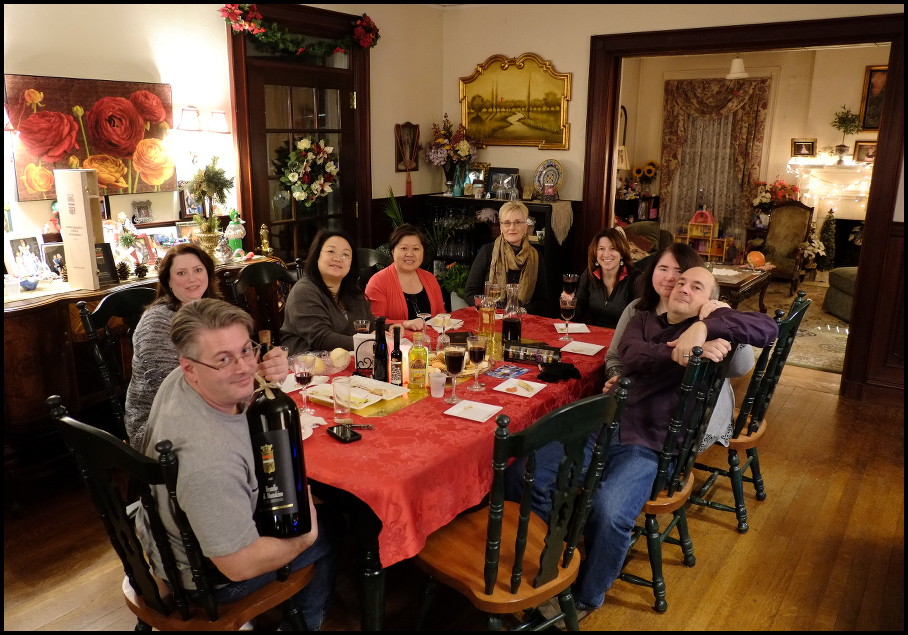 The night before night before Christmas
And all through the house
The creatures were stirring
There was even a mouse.
It sat on her head
A cute little thing
It started to dance
Then it started to sing.
We listened and smiled
Then we stood and we cheered
It took a deep bow and "pooffff" disappeared.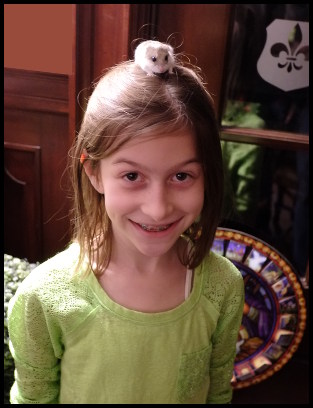 The girl's name is "Bella"
She said with a wink.
I asked what she wished for.
She said "Let me think".

"A rabbit? A squirrel?
A dog or a cat?
A snake or a lizard?
A frog or a bat?"

"Oh no she said boldly
I've had all those things.
What I really need now
Is a turtle with wings."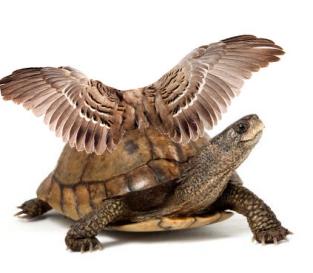 Well .... it's over! We are decompressing today. It was a very nice Christmas, but glad the shopping and fooding and drinking are behind us now.
Here are some pics from R&K's house yesterday. I bravely let Emma and Elise use my camera and their pictures have a lot of "character" and dynamics. So, I'll remember to do that often.
2016 .... The Year of Fake News and Surprising Outcomes
Well, it's over at midnight, thank you, God.
I'll skip the "Year in Review" urge, and just say, "let's move on, kids".
Today I had to pick my personal favorite picture of the year, and despite the many glorious, wonderful, heart-pounding classics that I produced, my real true honest favorite is .....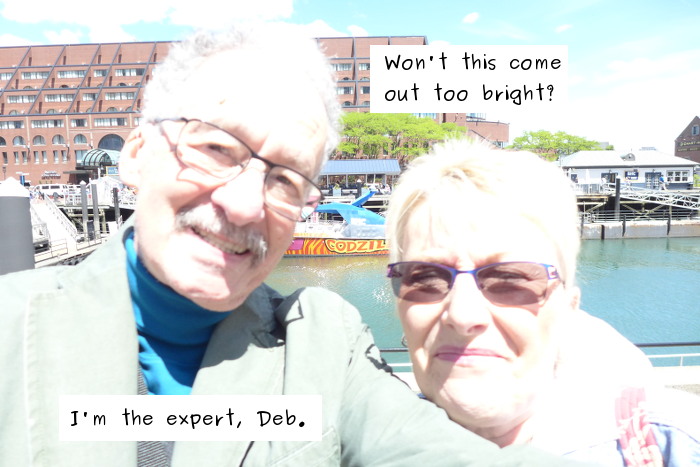 Happy New Year !
---