Feb.01.2010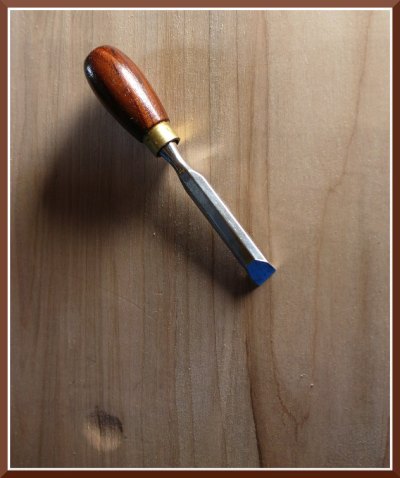 for about 15 minutes, the light flashes through the basement window and cuts across my workbench, where, at the moment, i am making a bookcase.
in this instance, the light hit my chisel and inspired me to yet a higher level of artistic excellence, and i scambled for mike's broken tripod, a roll of tripod-repair tape, my D2 and a white poster board.
but .... it is February, the month of birthdays, deathdays and aniversaries .... let's carry on....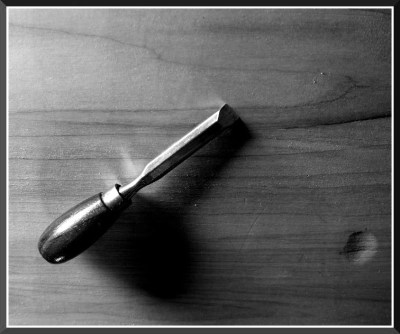 ---
Feb.02.2010



Mio Padre
Riposi in pace, Papa.
I can't actually recall dad ever speaking Italian; in fact I recall him complaining a few times that his mother never learned English ! Mom spoke it sometimes to her parents, whom I also never heard speak English. My grandpa Fazio would always greet me with "che se dice" ("what do you say"). There's no punch line here, except that "Riposi in pace, Papa" has more character, I think, than "Rest in peace, Dad".
8mm Movie Magic
speaking of dad .... he shot tons of 8mm movie film ("tons" = 13½ hours worth) ... and nothing gets me nostalgic faster than looking at projected 8mm movies, touching it, holding it up to the light, splicing it (which i haven't done is 15+ years ) ..... so when i grabbed this old projector at a flea market for $5, i had a photograph in mind, and tonight, i happily created that photo ....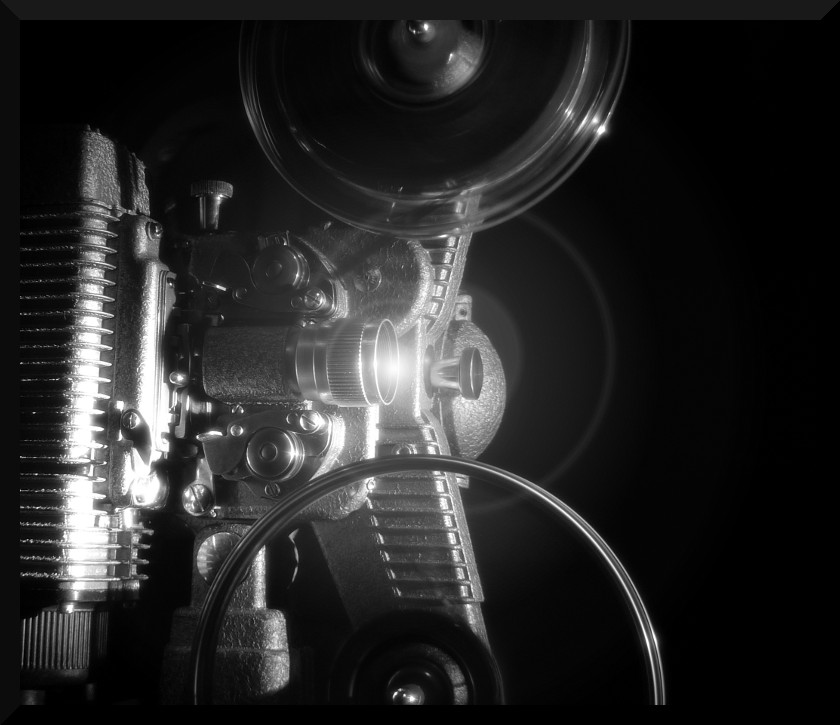 for the data junkies: used the little panasonic LX-3 at iso80 set to black and white with +2/3 EV correction, a tiffen soft#2 filter on the lens, lighted by 2 pocket flashlights ..... the lightbulb flare was added later via the GIMP.
Mr. Negativity, Part 1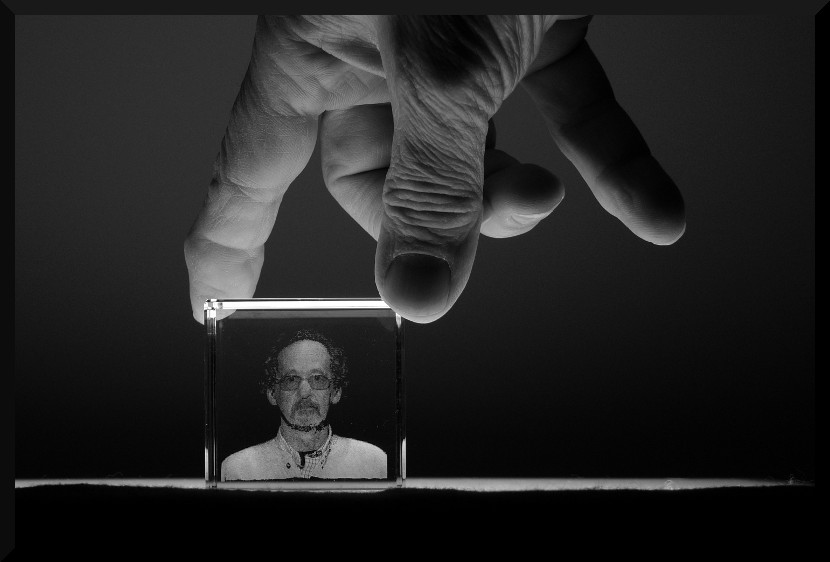 both of the photos above were shot for the leica forum thread "using light"
Mr. Negativity, Part 2
The second in my series on "Mr. Negativity" ....


---
a new bookcase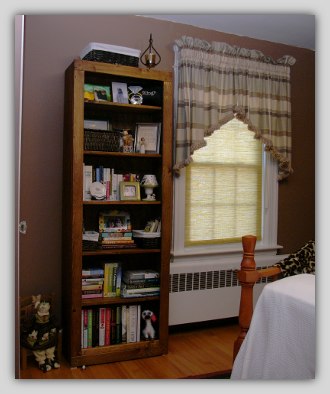 took a break from photo concepts and made a new bookcase for the spare room .... took D all of 5 minutes to fill it !! got an order for another one from Pat .... so i moved the table saw back in from the shed and will buy a dado blade to speed things up (faster than chiseling 16 lap joints).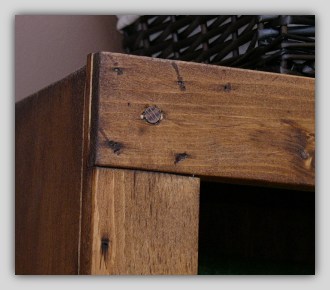 ---
The End of Mr. Negativity
this is the last in my 3-photo series on Mr. N.
hopefully, this will drive all the negative molecules out of me and i will
be nice forever hereafter . . . . . . . (shytt i just puked on my shoes)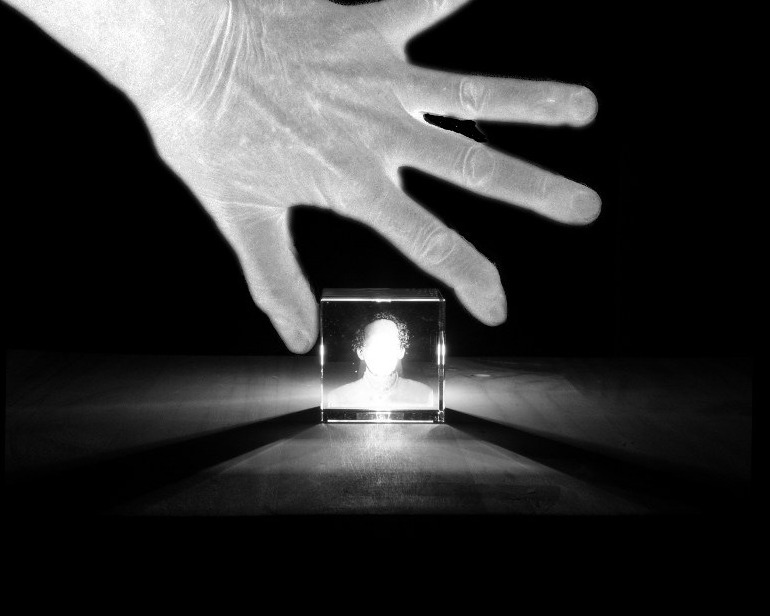 Exa
the Exa was my first 35mm camera. i bought it back in 1973 for $25 from my boss at GE. it opened a whole new world for me, and i still have it and it still takes beautiful soft, warm photos. i took this photo with the digital Leica D2 under a tungsten dish lamp - a mixture of new tech camera and the olden day lighting.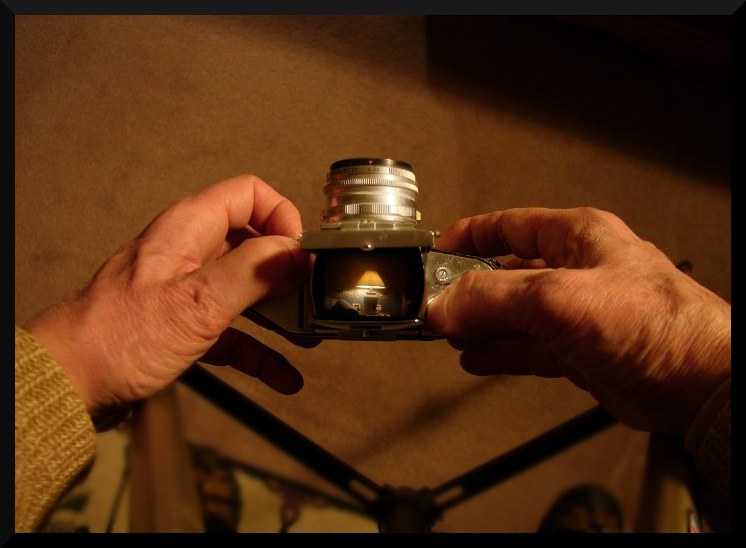 Shopwork
spending lots of time in the shop these days . . . moved the circular saw in and set up a dust collector for it, and some sidehorses . . . love the compressor and nail gun, but things are getting crowded down there for sure. . . working on a little laptop desk for me .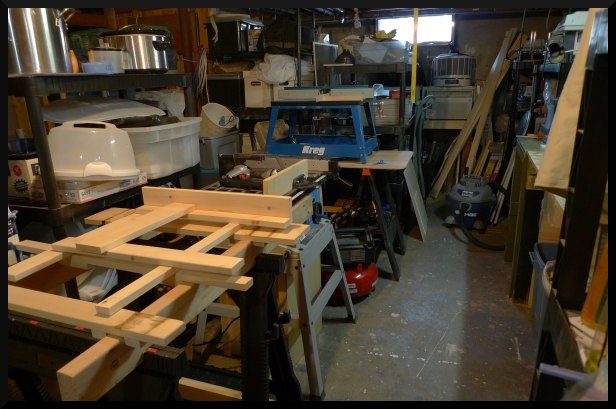 what's new . . . what's new . . ?
D had some oral surgery and looks like i bashed her in the jaw (which of course i often consider) . . . poor kid is working with a swollen and discolored face. . . . Z is right here keeping me company, or maybe he wants my company (?) . . . i have been spending lots of time and thought getting back into photography and also woodworking . . and relearning how hard it is to do something really well . . . and how the difference between a C and a B is about 100feet, but the difference between a B and an A is about 50billion miles (the scale is seriously non-linear).
but it doesn't matter so much . . . . D and Z love me even if i only get to a B.
---
The world around you . . . buried beneath tons and tons of bullshytt
I turned the TV on last night and God help me i wandered into the swamp of the TV "news" channels and of course my brain went into circuit overload with the shytt people allow to flow into their lives via TV . . . and i stumbled into this program (image below) spewing out some shytt about something, but that's not this important point . . . the important point is look at that screen . . . and realize that the bottom few rows are scrolling across the screen and the the little heads are talking talking talking talking over one another without any regard to actually listening to each other and considering what the other people are saying. . . and the lower right corner is actually a movie clip !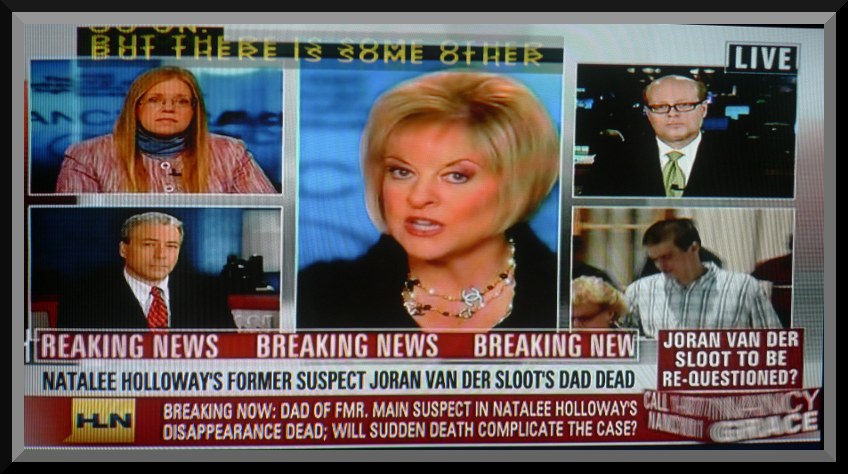 Years and years ago, some intelligent and insightful people predicted that the mass of us morons would be fed the truth by the "news media" but it would be buried under a pile of irrelevant, unimportant bullshytt and that, after a few generations, we would become too stupid to undertsand what's happening to us. . . 50 years ago this was science fiction . . . only in your dreams, kiddo . . now it's your reality.
but there are often things that make you smile when you least expect it . . . .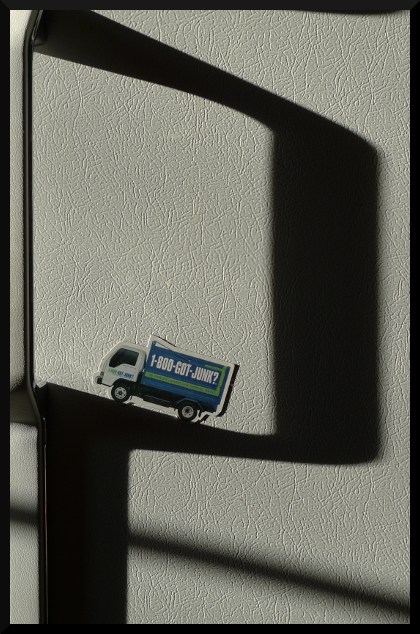 a self portrait . . .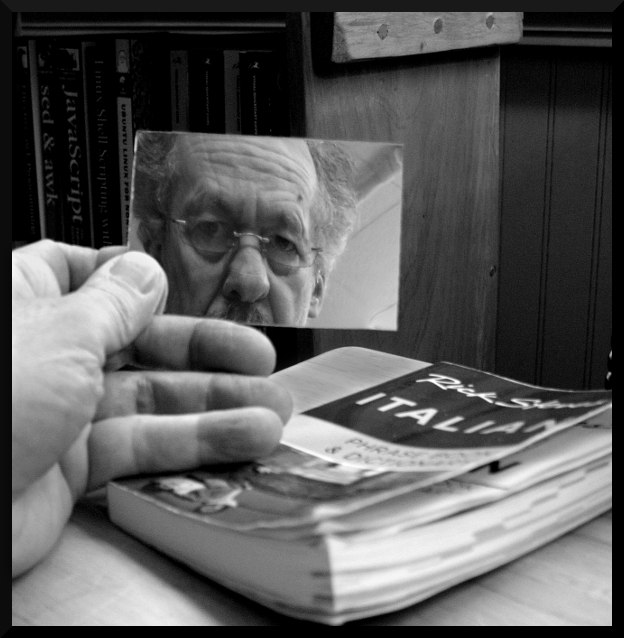 today is a "bad back day" for me because i spent yesterday leaning over tools and the workbench and there is a price to be paid for doing that . . . so D's mouth is swollen and bruised from the dentist and i am hobbling around . . we are eating advil like they were M&M's . . . shytt.
movie magic
i was challenged to take a photo under the title of "using light" and include my antique projector in it (that actually does not work !) . . so i set up this elaborate shot using a variety of magical things (one of which was a slide projector) . . . it is not a composite photo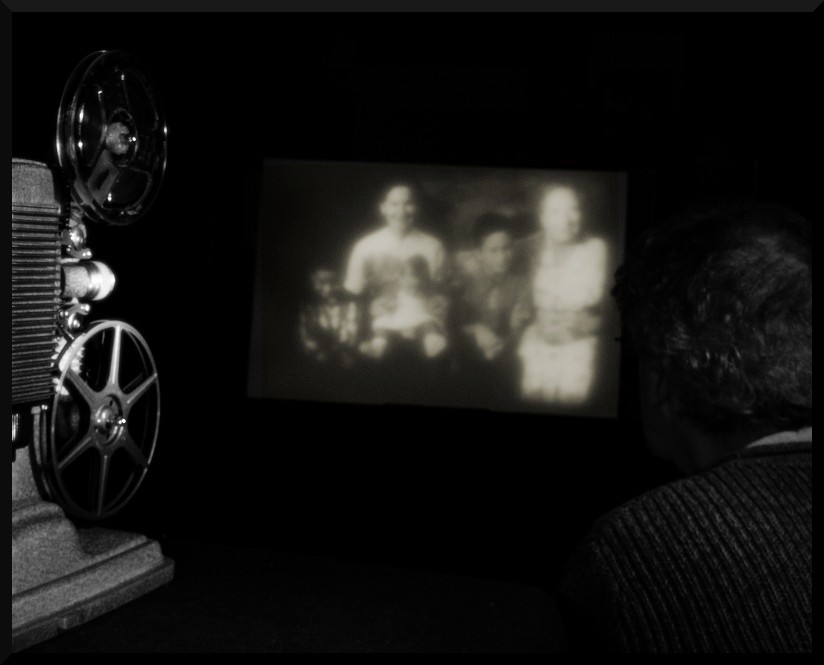 an auger bit on my work bench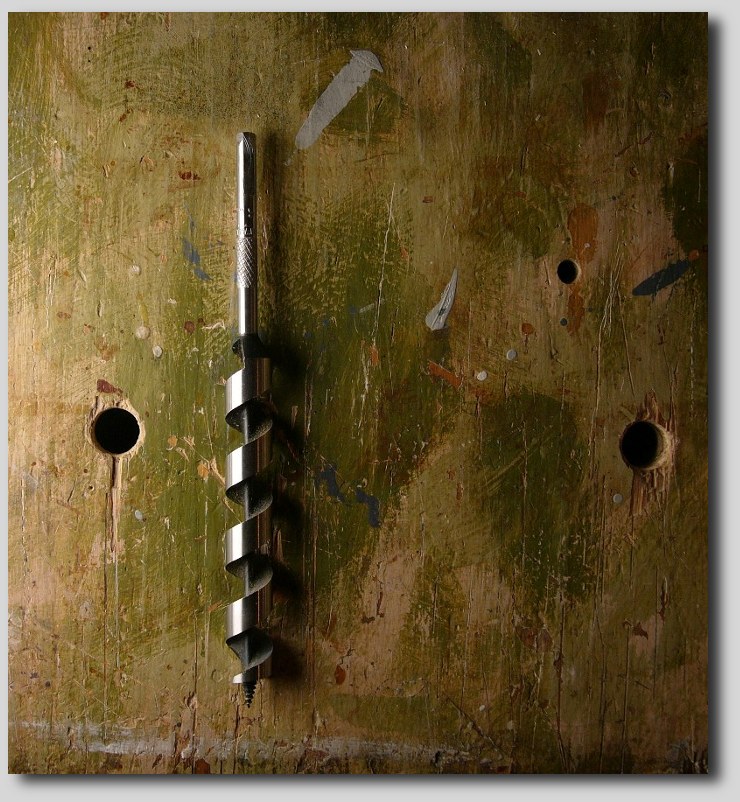 dinner with Mike
met M in Boston . . . ate at Taranta's in the north end (an Italian restaurant run by a Peruvian chef) . . . my dinner was exquisite . . . "squid ink" linquine (it's black !) with scallops, mussels, lobster claws and shrimp . . . and the salad was other-wordly . . . really one of the best dinners i have ever eaten (almost eaten . . . i took some home as it was too much food !).
Feb.19.2010 . . Happy Anniversary Loretta and Michael !
For the life of me, I can't recall exactly which (#) this one is, but today is their day, and we wish you well Michael and Loretta !
The Rollstone Bridge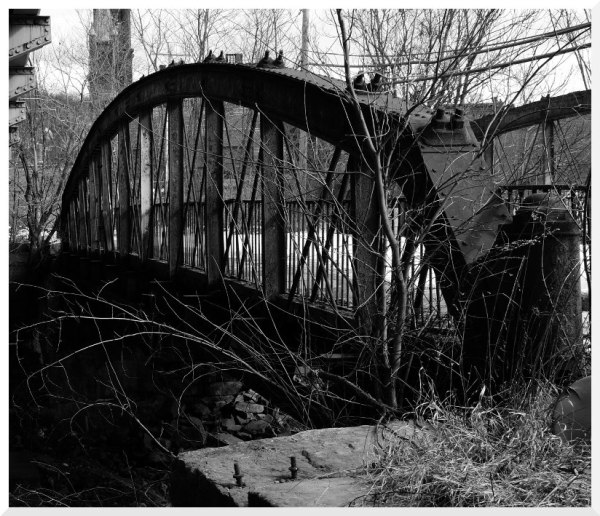 This is one of the oldest (1870) of the surviving iron bridges in the US. It's about 4 miles from here, and it's a "national historic landmark" (whatever that means). It is rotting away and surrounded by weeds and wire fence and it lies below the "bridge" that replaced it (which is a horrid, offensive piece of shytt . . . if you will excuse my Italian). If you understand bridges, this is a simple, not very efficient design . . . it looks like they did what they knew how to do with what they had to work with (I-beams in tension?), but that's not my point. My point is that it's a sad, tired, rotting, dying old bridge that 99.99% of the local people don't even know is there . . . and wouldn't care anyway.
But I know it's there, and I made a visit today and took her picture.
Garbage Day
That lady is taking returnable bottles out of peoples' trash barrels . . . this is not an inner-city location . . . . this was taken from our living room window
Think about that for a minute . . . some people (me included) toss returnable bottles in the trash because we are too lazy and well-off to bother with the aggravation of returns (ask D, i am the worst of this group) . . . and some people (who live obviously close to me) need the cash enough to rummage through my trash.
So . . . here is my new plan to save my soul AND help other people . . . I am going to put all my returnable cans and bottles in a neat box alongside the trash bin . . . everybody wins, but what's more important is that I get extra "angel stars" . . . right?
---
Feb.20.1944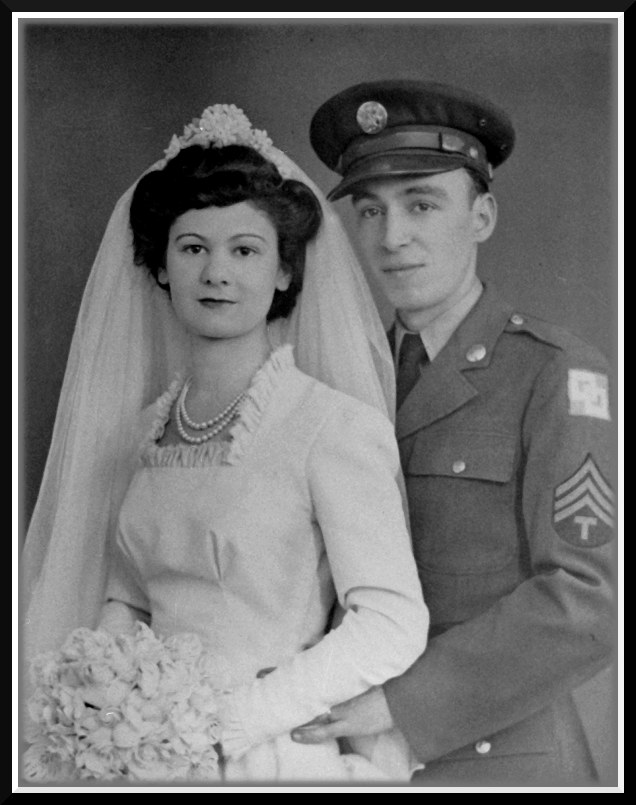 ---
what is this?
if you think you know what this is, send me $5 . . . ummm, make that €5 . . .with your guess and a self-addressed stamped envelope, and if you are correct, i'll send your money back to you. . . but if you are wrong, you owe me another €5.
---
Feb.21.2010 . . . what happened?
i always have wondered "what will the world be like when i'm 65 years old?"
. . . . this morning, i found out . . .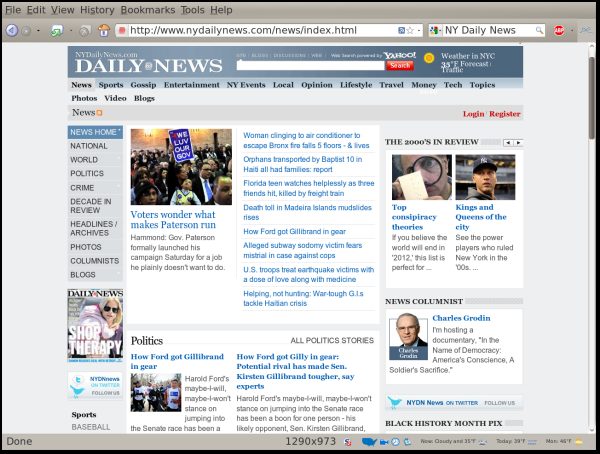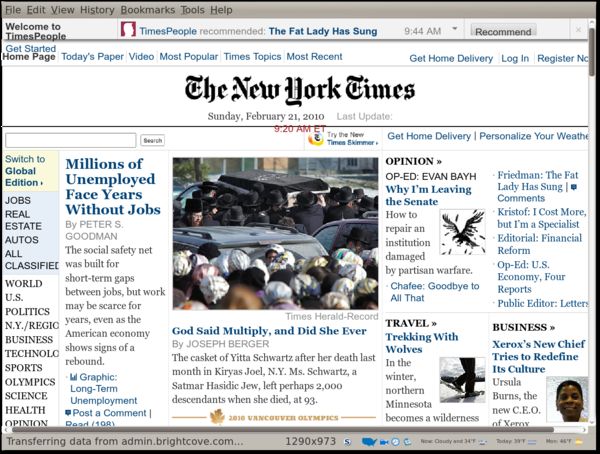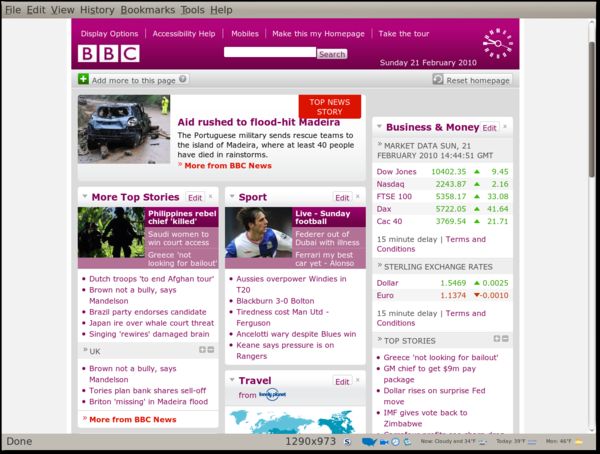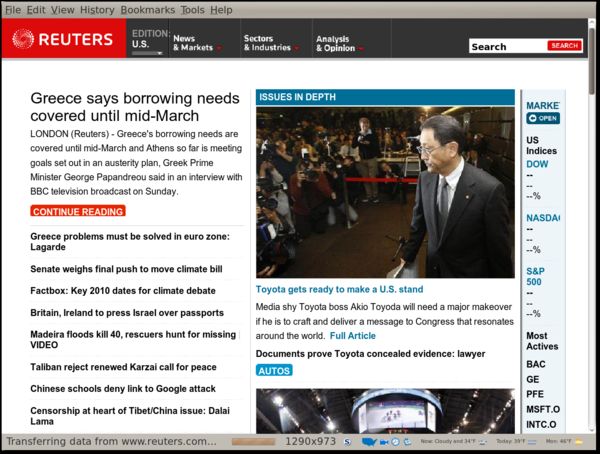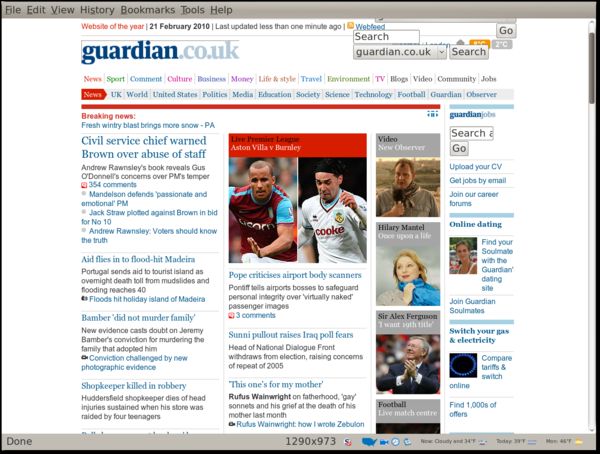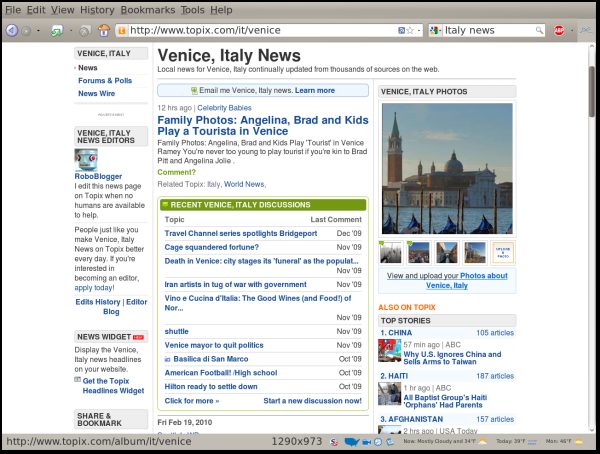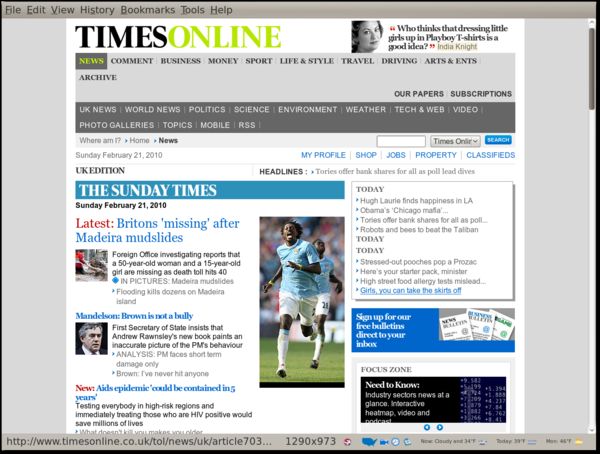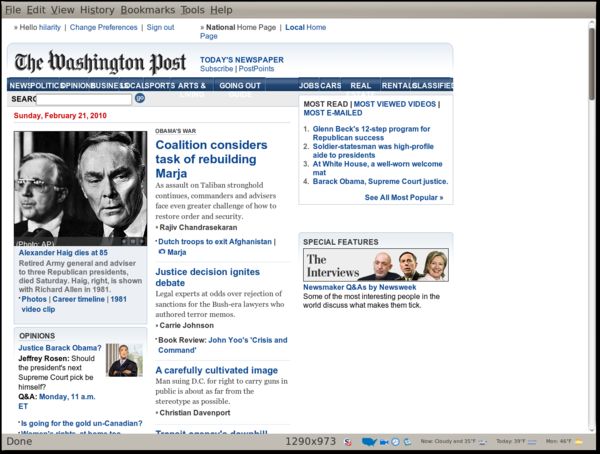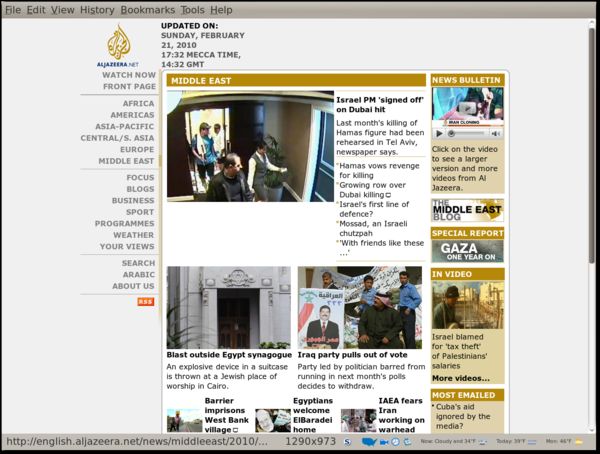 Braciole at 65
Last night, I had the best dish of Braciole I ever had . . . thanks to the culinary skills of Chris (possibly assisted by Mike ? who in any case made the bread). Thank you folks for a wonderful dinner . . . not to mention the birthday cupcakes.
Cugina Lucia (cousin Lucia) sent her e-mail regards with an embarrasing question, as follows . . .
i have a question: do you EVER sit in your basement office in front of your webcam ??? anytime i go there, you are not!!! (i don't go there very often)...but it reminds me of my stuff.......whenever i'm home, no one calls....... but if i go out, even just for a few mins., when i get back, there's usually a message.......hhhhmm! !

So I guess it's time for me to confess to the world . . . there is no webcam . . . it's my little joke . . . it's just a photo with a running Javascript clock on top of it. (sorry Lu)
i finished the porchdesk
. . . got dowels?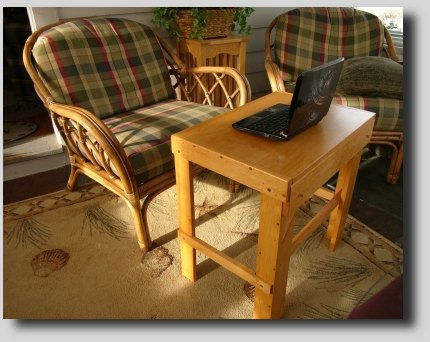 and .. . i also finished (reading) a very good set of short stories . . .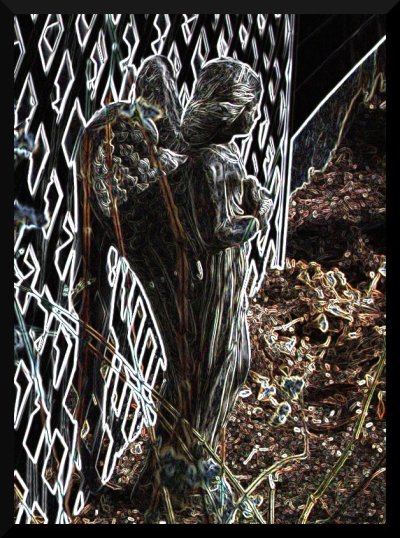 for no good reason, except to spend time during a miserable snow day, i ran a photo of our garden angel into the GIMP and spent a half hour playing with all the "artistic" filters, and settled on this as my favorite weirdest impression . .

i am tempted to name it "Look Homeward, Angel", but i think someone used that title already.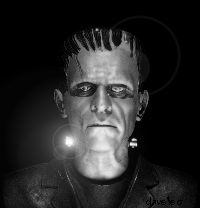 ---
Feb.27.1949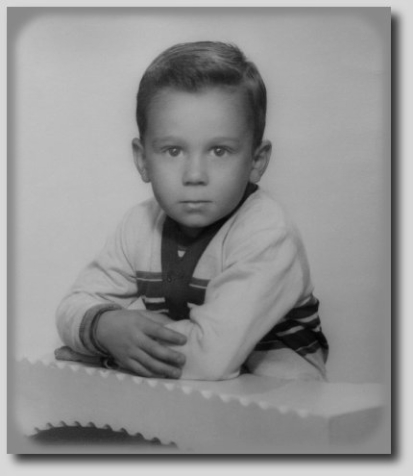 Happy Birthday Baby Brother ! !
---
RC car camera
made a new camera mount (the previous one broke off in a crash) . . .
ready to roll when the snow melts.