Dave's Journal, Feb2013
Erynn and Dave Study Algebra
(who's teaching who?)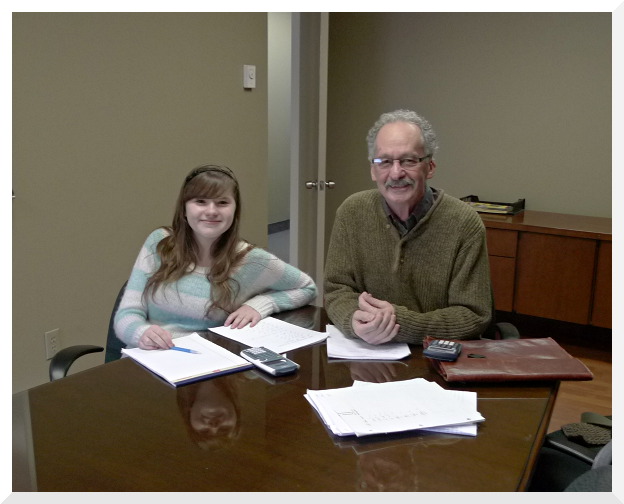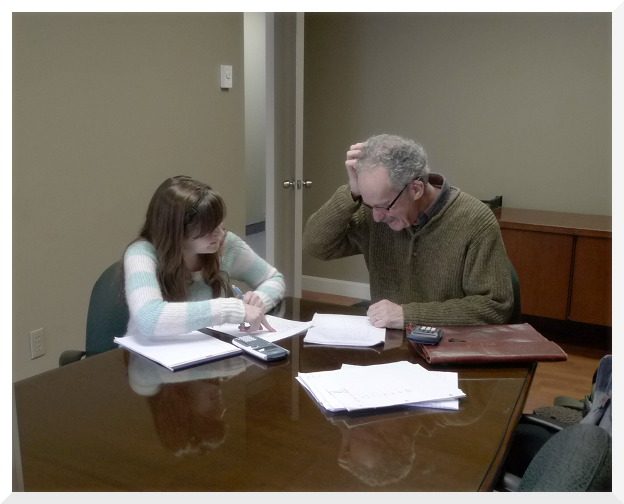 Update on my camera buying . . .

Italian Election
Well it's time, I guess for all us Italian citizens living here in America to vote! I got my ballot and instructions in the mail today, to vote for members of the Italian Parliament (like our Congress). I am kind of flattered, actually.
FIY about Italy's Government
Italy has a bicameral parliament like Australia, Canada, the USA and the UK. There are two houses: the lower house, the Chamber of Deputies, and the upper house, the Senate of the Republic. The two houses of parliament have equal powers.
Members of the Chamber of Deputies are elected by voters, who must be aged 18 or more. The Chamber of Deputies has 630 seats: 618 are elected by Italian constituencies and 12 by Italian citizens living abroad. Chamber of Deputies members must be at least 25 years old.
Members of the Senate are elected by voters, who must be aged 25 or more. The Senate consists of 315 elected members, six of whom are elected by Italian citizens living abroad. Senate members must be at least 40 years old. However, the Senate also includes 'Senators for Life', who are either former Italian presidents or people appointed on merit by a president in office.
Both houses are elected for a five-year term.
Italy has six (6 !) official political parties to choose from:
Partito Democratico (Democratic Party, PD)
Popolo della Liberta (People of Freedom, PdL)
Con Monti per l'Italia (With Monti for Italy)
MoVimento 5 Stelle (5 Star Movement, M5S)
Rivoluzione Civile (Civil Revolution)
Fermare il Declino (Stop the Decline)
So possibly, the winner could receive only 17% of the votes ! !
---
Blizzard's Coming
Forecast is for a major blizzard to hit us tomorow night through Saturday. They are saying 16"-24" of snow plus very high winds. I expect a power outage. Ran the generator and the snowblower today and tanked up on gasoline. I expect it'll take 3 sessions out there with the snowblower through the storm. Biggest problem is the city plow deposits a very thick, dense wall of packed snow at the bottomeof the driveway. Takes me 1 hour just to break that up with an ice chopper and snowblow it to the side, during a normal storm. This one will be lots of fun, I guess. (The idea of a condo in Florida is feeling mighty smart at the moment.)
Coney Island at the Moment
We are housebound listening to the gloom and doom about the imminent storm. We are as ready as can be, so let's get it over with, huh.
The webcam at Coney Island shows a kind of peaceful scene at the moment . . .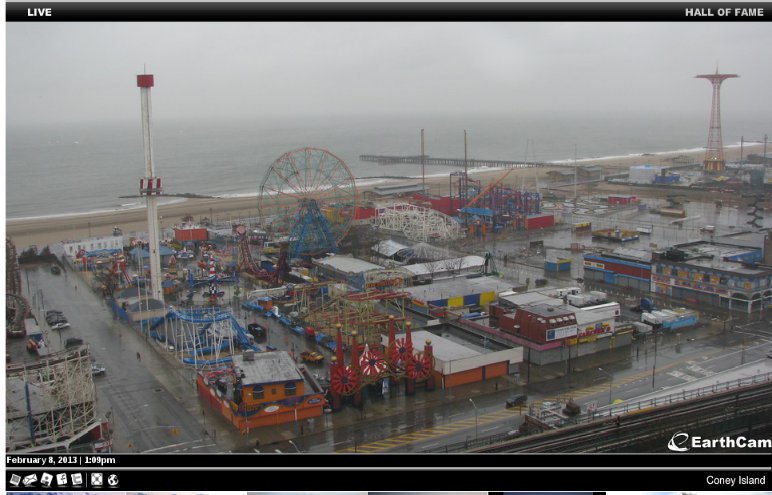 ---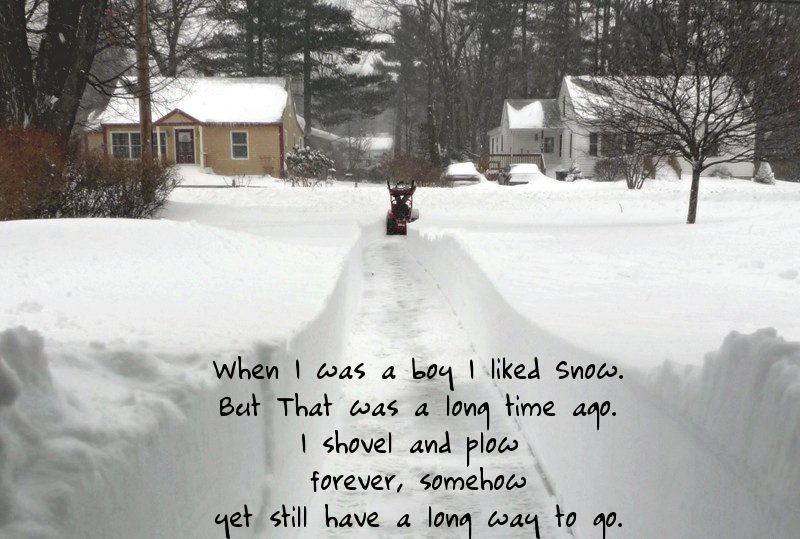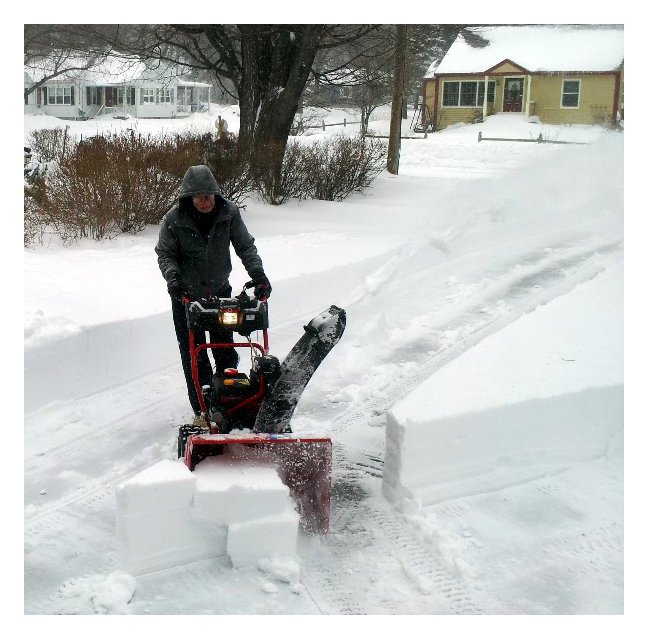 Well, I'm done with snowblowing for the day. Sitting by the fire, half asleep. We got about 20" which was forecast. It was the cold (210F) and wind (constant 30mph) that made it sucky. But it's over. Life's good for tonight.
In the mail today . . .
a flyer for the upcoming elections in Italy!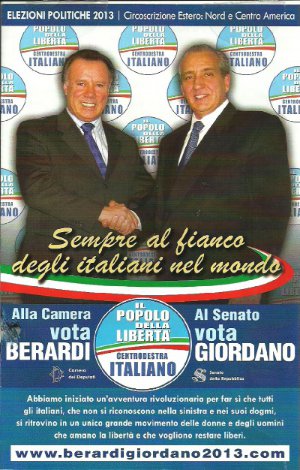 It translates: Always on the side of the Italians around the world
Wednesday
My long dispute with SocSec ended yesterday when, after 5 years of tripping over their own feet, they agreed that I was right all along and that they left a long trail of mistakes and the dispute is now "case closed", and I am ever so happy. (Thank you Chris for everything you did for me.)
Okay, trivial matters aside . . . today I am cleaning bottles and pails and gadgets for making wine. We will actually start the winemaking this weekend! If that's not exciting enough, I also have a loaf of Dave's special recipe bread in the oven that I will probably finish eating before Deb gets home from work at 4:00 .
More Italian Political Flyers !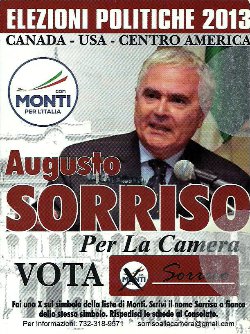 (I'm starting to feel important ! )
---
In the last few months, the Fuji has become my personal camera. Here it is adorned with a thumb grip, mini-shutter button, pentax dome hood, Lance rope strap.
The camera has it's own "character" (aka "kinks"), but you get passed them. It makes extremely nice photos and is very comfortable carried around town and forest. The lens is a 35mm(equiv)/f2.0 (does not zoom, is not interchangeable).
---
Friday is a long day. Deb works 'til 5PM, and I rolled out of bed at 5AM . I have to decide what my plan is for the day. I found an old macro gizmo I had, and after a few cups of coffee, I made a picture of a flower on the window sill.
FYI . . . that Starbucks Verona Dark is really good morning coffee.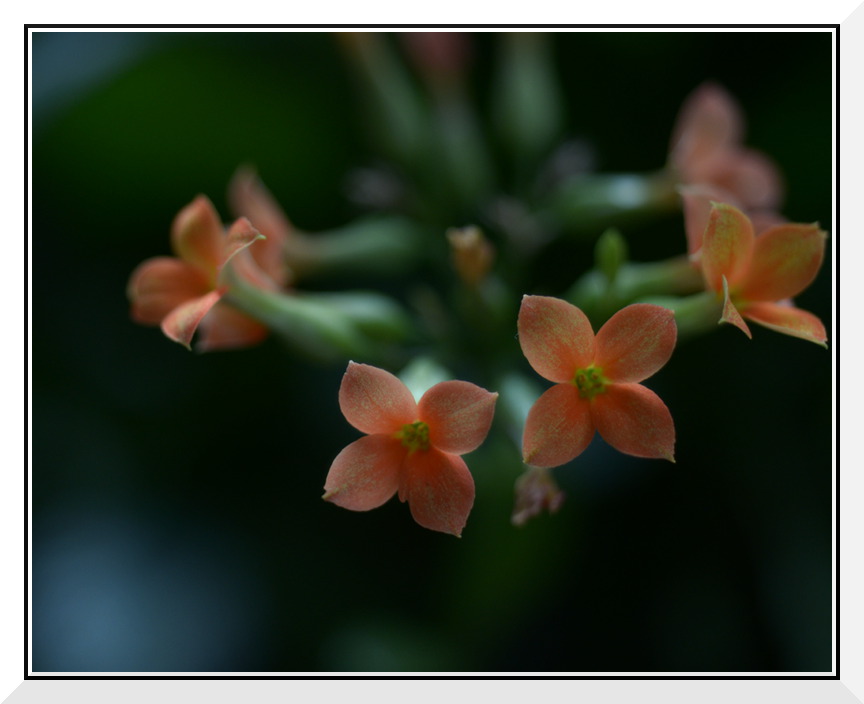 Well, you've stalled long enough, Dave . . . . what's the plan for the day ?
I say we go to the Boston MFA and make a picture of a mummy.
Sounds good. Let's go.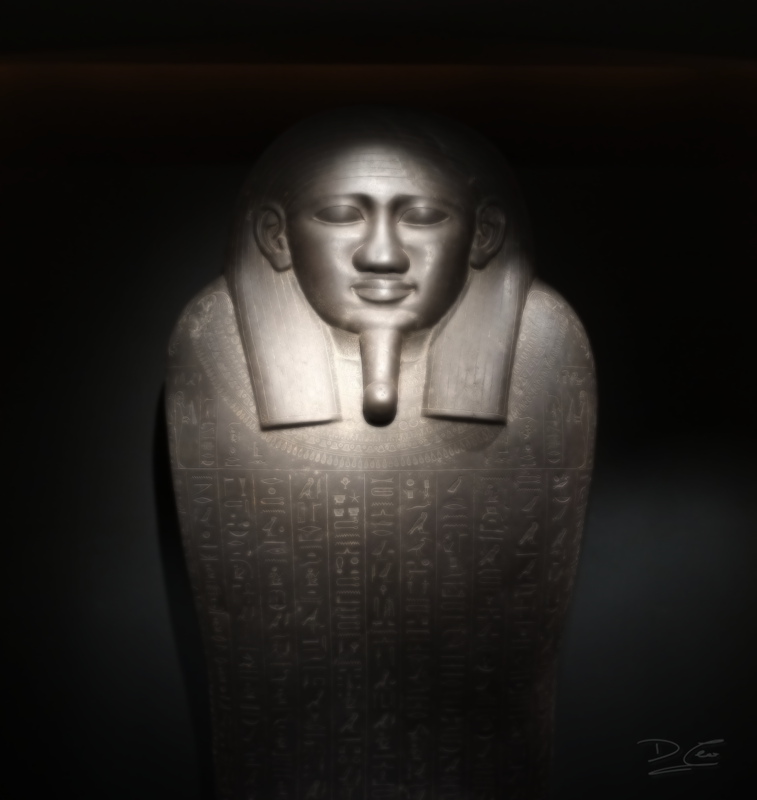 I usually skip the mummies, broken hieroglyphic stones and clay jars, but decided to force myself today through a few rooms of the stuff. It's moderately interesting, i guess. I was thinking that basically all this stuff was grave robbing by British explorers who felt that if they found something (in someone else's country !) and took it home, it became theirs. Great attitude, huh. Maybe that's why I don't like it.
Imagine "explorers" from a foreign country coming here, digging up the bodies of Abe Lincoln, George Washington, etc. putting them on display in a museum in Cairo !
---
A weird Dreamscene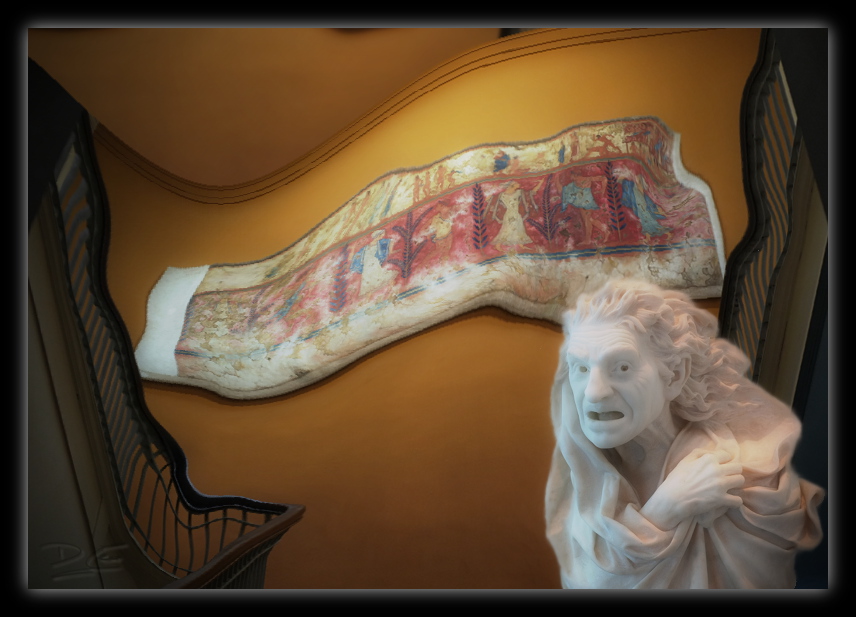 ---
Jazz, again and again
Last night, I enjoyed a TV documentary on Jazz in Paris during the 1920's . . . "Harlem in Montmartre" and just now discovered that's it's also instantly available on the web. If you like Jazz, or history, or Jazz history, get cozy and watch it.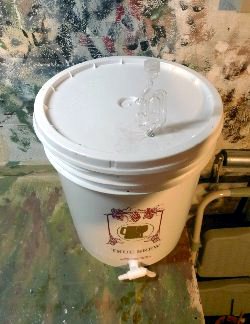 I got so re-ignited on Jazz that I cleaned up the files on my MP3 player (that was fermenting in a drawer somewhere) and listen to a few hours while lying in bed last night.
Today, I also found that Youtube has bunches of Jazz documentaries, like "The Velocity of Pleasure" for our enjoyment ! Truly great stuff.
Wine - (or what I hope will eventually become wine) is in the "primary fermenter" (aka a 6-gal plastic bucket). The process was simple but being the first time and not having a "system", it went slowly. The uncertain item is the temperature in the basement (66F); it should be 72F-75F for the yeast to ferment "properly". I have no idea how important this is. Now we wait about 6 days before the next step.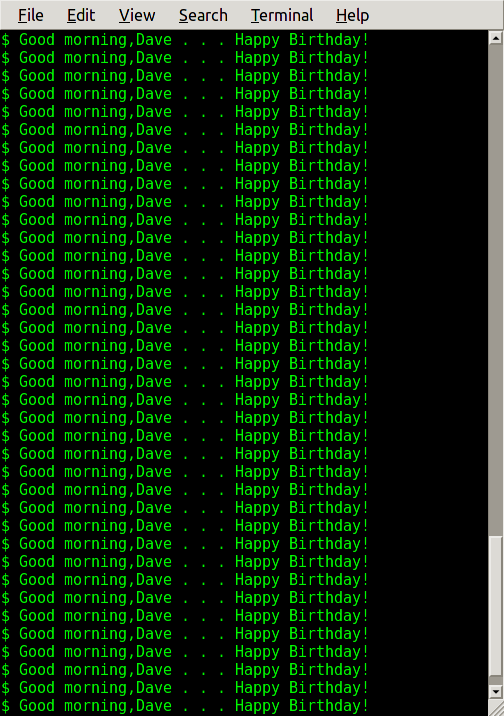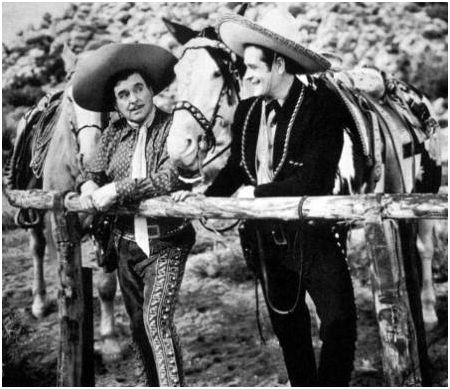 Strange things pop into my head now and then, and this morning that strange thing was the name "Leo Carillo". I have no idea why this happened. After a cup of coffee, still hearing "Leo Carillo" playing over and over again in my head, I Google him. Of course . . . he was Pancho, the Cisco Kid's funny and loveable sidekick. He's on the left in the picture. Then it started coming back to me, that Leo was a very prominent Californian. Here is what Wiki had to say about him . . .
Although he played stereotypical Latinos, Leo Carrillo was part of an old and respected California family. His great-great grandfather, Jose' Raimundo Carrillo was an early Criollo settler of San Diego, California. His great-grandfather Carlos Antonio Carrillowas Governor of Alta California, his great-uncle, Jose' Antonio Carrillo, was a Californio defender and three-time mayor of Los Angeles, and his paternal grandfather, Pedro Carrillo, who was educated in Boston, was a writer.
The family moved from San Diego to Los Angeles then to Santa Monica, where Carrillo's father Juan Jose' Carrillo ,served as the city's police chief and later the first mayor. His cousin was Broadway star William Gaxton (real name Arturo Antonio Gaxiola). Proud of his heritage, Leo Carrillo wrote a book, The California I Love, published shortly before his death in 1961.
A university graduate, Leo Carrillo worked as a newspaper cartoonist for the San Francisco Examiner before turning to acting on Broadway. In Hollywood, he appeared in more than 90 films, including The Gay Desperado (1936), in which he usually played supporting or character roles.
However, he is best remembered from the television series The Cisco Kid, on which, beginning at the age of seventy !, he portrayed the sidekick Pancho, a role that he had previously played in several films. Duncan Renaldo (1904 -1980) starred as The Cisco Kid. The popular syndicated series ran from 1950 until 1956, with most episodes in color
London 3600 (currently, the world's largest panorama photo)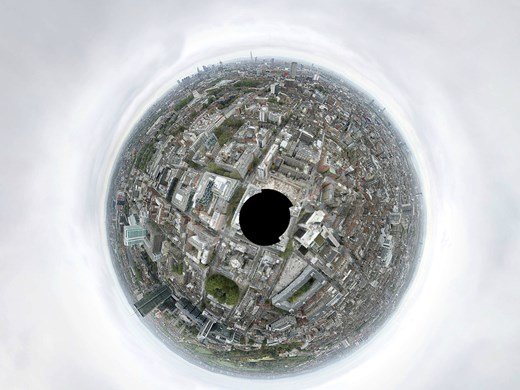 You may have to right click the image and specify "open in new tab". If the new window is black, hit "reload" and you should be good to go. It's acting weird !
Feb.22.2013 (Dave's Age: 68+2/365)
It's still the dead of winter. It's sunny, cold, windy, and snow is still on the ground. Not a nice time to putter outside or hike anywhere.
Someone gave me a book about life in the Italian village of Campodileme . Yet another journal / chronical of a couple from the UK who vacationed and then re-settled in an idyllic Italian Shangri-La. Campodimele has a total population of 647 (in 2009, when the book was written), and the average life span is 90. Lots of folks go over 100 !
These are hardy hillside farm people who don't ever "retire". They grow their own food, raise, slaughter and eat pigs, chicken and sheep. But the big deal is their family olive groves, from which they get EV oilive oil that they say is the worl'd finest. They don't sell any of it, except locally.
The book tells of 90 year old folks up on ladders, harvesting olives from the trees, in January (olives are a winter crop).
The people have all the vices of coffee and wine and pastry, but in moderation.
Anyway, it's interesting to read, the book is not great literature, but its little anecdotes are nice.
The Apparition, by Gustave Moreau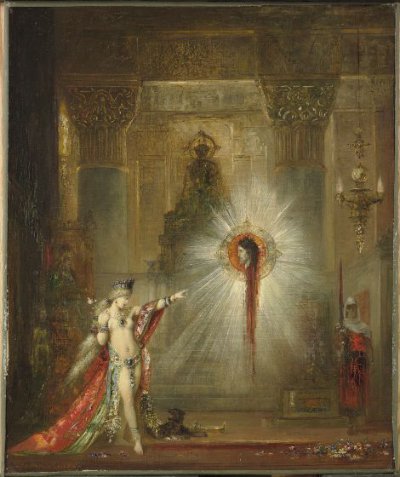 Had to get out of here, so I drove & trained to the Harvard Art Museum in Cambridge. They have some interesting stuff hanging there, and part of the coolness of the trip was I got to walk through Harvard Yard. But let's leave that there and move to what really grabbed me today. . . . the painting shown on the right.
I walked by it then back again. "What is that?" It looks religious, painted in a rich style, but the floating head, gushing blood, the semi-naked chick, the other-worldy light treatment. Well, it's Salome and that's John the Baptist's head there. The executioner and bloody sword are on the right, Salome's stepfather (!) is in the shadows on the left.
This composition is "edgy" for me (the floating, bloody head and that Salome seems to be connecting with it), and it's even more edgy because it's abstract concept is painted in a classical style.
Then I think of a modern abstract painting of smears and blotches, titled "A Bridge" and very few people will like it because it's "abstract". But here's a bloody head floating in a glob of heavenly light and that's just fine . . ? ? ?
I am now thinking of the classical renaissance religious pictures showing angels and spirits as being extremely abstract paintings. I mean . . . angels and spirits (if you could see them) probably look like blobs or strange undulating shapes like in a sci-fi movie. But we paint them to look like people with wings ! . . . that is pretty "abstract" now that I think about it. In that case, we accept that the painting doesn't look anything like the thing itself. But a painting of a bridge must look like a bridge.
It's not one of the major conflicts in my life, but these new ideas were worth the trip down there today.
From the CSM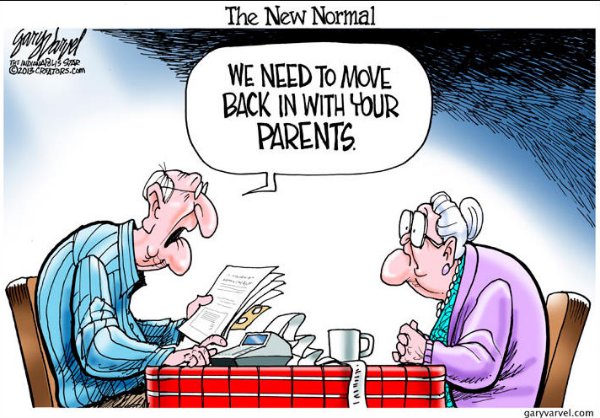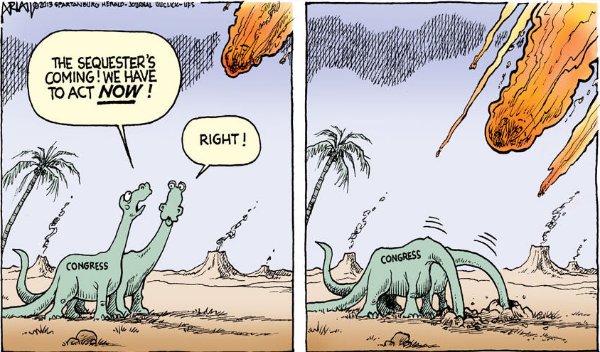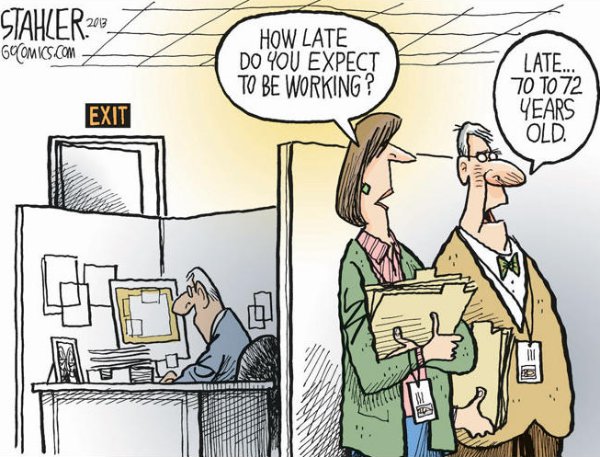 ---
Budha Transformed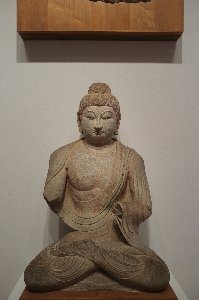 ---
It's Depressing
March (we are almost into March, right?) is the most depressing month. It's been too cold and dark and snowing and windy too long now, and my cabin fever reaches a peak in March, so I am getting depressed about now.
How depressed? So depressed that, with my morning coffee in the cup, I looked up some stuff on the internet about the most depressing places to live in the USA, and found some interesting data. (Ref: The Most Depressing Places to Live in the USA )
I marked the map below (solid black circles) to show the 10 most depressing states to live in (according to Health.com). I am kind of amazed that, except for Nevada, these depressing states border each other. That's kind of amazing, I think. Have no idea what to conclude from this, but it is very peculiar, huh !
Then I got curiouser about "the happiest states in the USA", and I found more good data and marked them with solid red rectangles. I still don't know what this tells me (if anything). I guess maybe that living in Massachusetts isn't the best or the worst choice you could make.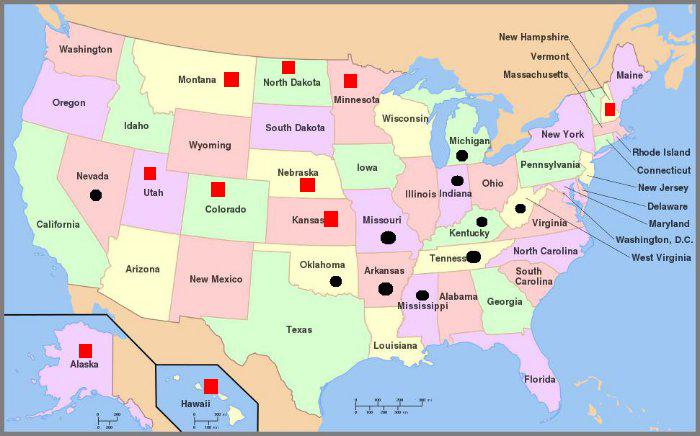 For Sale on Ebay - $980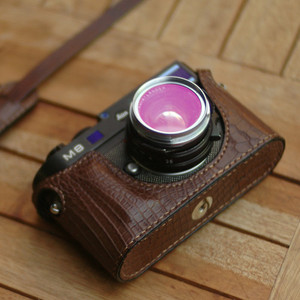 That $980 is not for the camera, it's for the handmade crocodile case !
(If you run the numbers, it makes a dead crocodile worth about $98,000.)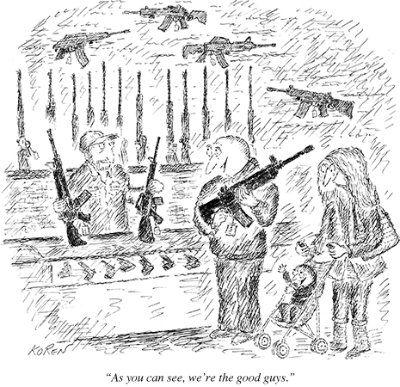 Yikes . . . it's March !
---
Page written by Dave Leo