Dave's Journal, Feb 2015
Life Goes 'Round & 'Round, Doesn't It ??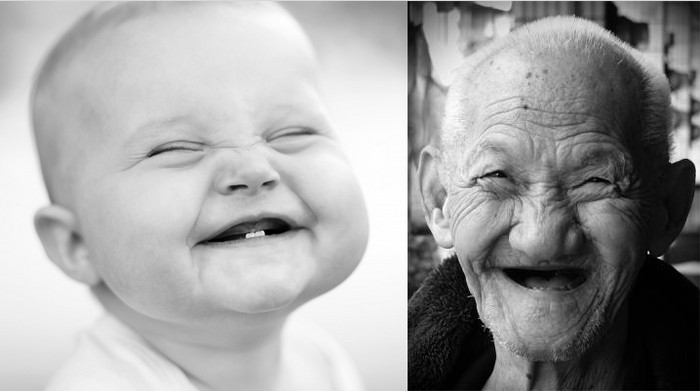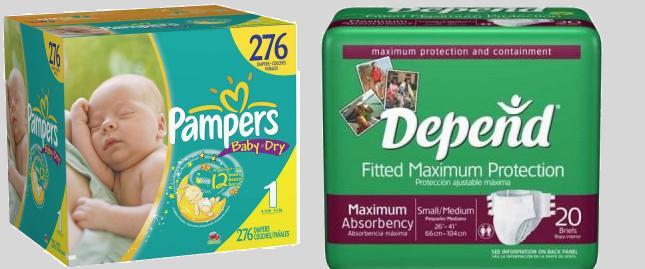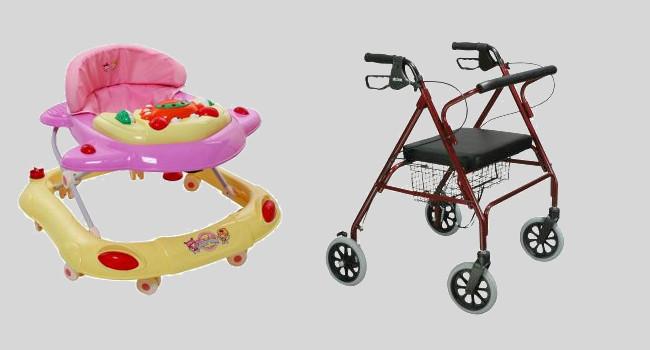 ---
From The New Yorker . . . .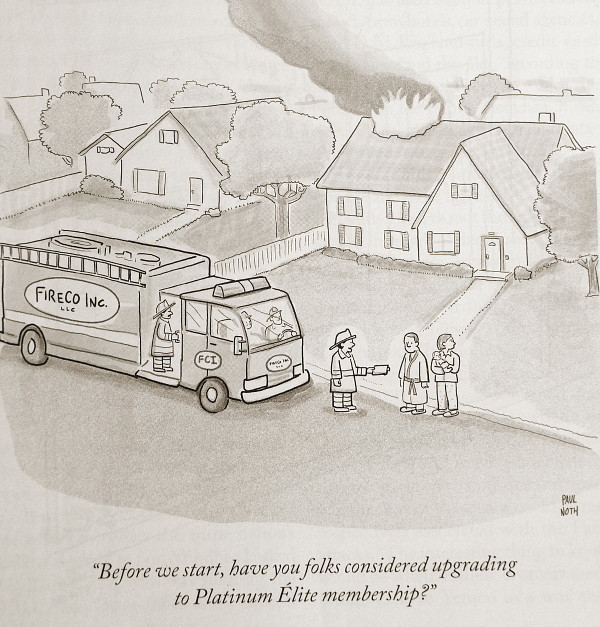 That cartoon does open an interesting topic. What if we "privatized" our firefighters? Fire departments are no longer a public service, paid for by taxes. They are individual companies and home policies with various levels of protection, based on how much you pay for premiums.
"Sorry, your plan has a $15000 deductable, so we may as well sit by the curb until the fire burns up $15000 worth of your house."
"Sorry, you plan only includes rescuing 3 people and one pet, so your other two kids and the dog trapped inside are not covered. Do you care to do a curbside policy upgrade (for a 200% penalty charge), or should we just leave them inside and write them off as uncovered occupants?"
"I see that your policy does not include a water waiver. We need you to initial this paper saying that you will pay 50¢ / gallon for the water we use. Cash, up front."
"To keep our company competitive in the market place, so we can drive our stock prices up and issue higher dividends to stockholders, we currently are limiting our time-on-the-scene to 15 minutes."
Cellphone text message from the dispacher: "Sorry, but all our trucks are busy right now serving other customers. Please stay at the curb for the next available truck. We apologize in advance for any inconvenience this may cause you."
By the way . . . Did you ever wonder "Who is the New Yorker magazine cartoon editor?" Well, wonder no more: ..... Bob Mankoff
---
For all my friends down south . . . it's February !!
Well, I'm on a video editing roll today. Here is a short short clip from dad's 8mm film movies. This was in Grandma Leo's back yard (maybe 1953 ?). Cousins Ronnie, Lucia, Marie, Joanne, Bobby, me, baby Sally, Mom, Dad, Uncle Joe and Aunt Jean, plus of course Grandma.
Okay, here is another video clip from Dad's old movies.
(I won't complain about how long it took me to clean up the look of that clip.)
Because it is still icy cold and miserable outside..... I added a neat video slideshow to my cafephotos front page: Cafe Photos
I was thinking that the weather could not possibly stay so sucky so long, but (yet again) the gods (oooo, sorry, I meant "The Gods") have humbled me and my stupid opinion, so here I am lurking around the house with the cats. Here is how boring the day was: I cleaned the refrigerator !
Then I stuck a Zeiss Softar #2 filter on an ancient Minolta lens, and attached that to a Fuji XE1 and took a picture of one end of the parlor. My heart is still racing from all this excitement. Then I popped a pork roast in the oven and snatched the TV remote from sleeping Debbie's hand, then I went around the channel circuit 6 or 7 or 200 times and then carefully slipped the remote back into her sleeping hand and came down here to correct the stupid opinions that people have about various topics all around the internet.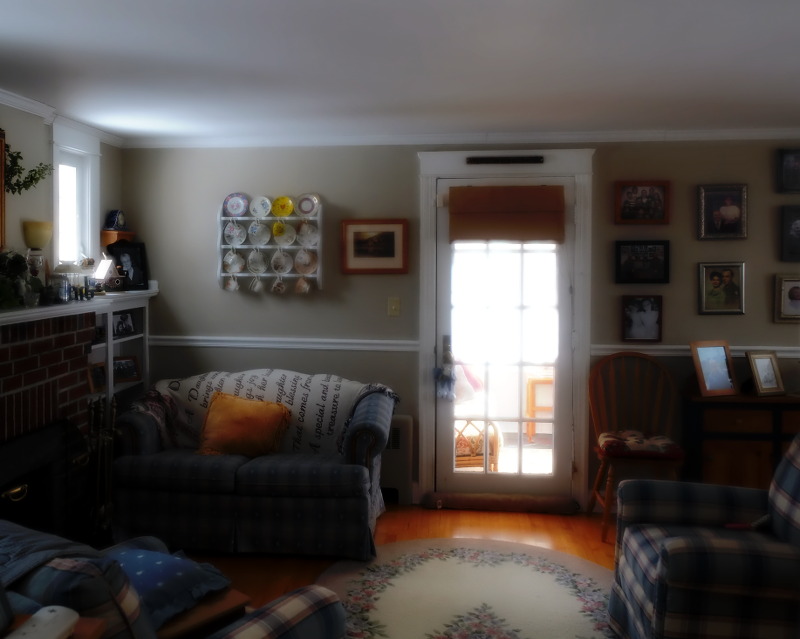 On another topic . . . catch up with my last few movie reviews, before they get so weird that your web browser won't pull up the page: Dave's Offbeat Movies.
---
A new home made, duct tape case for my tablet . . .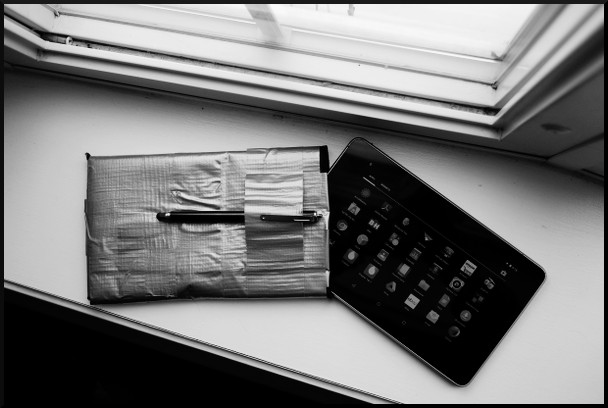 ---
And . . . AND ..... while I am bustin my ass to make duct tape covers and youtube videos, what is Debbie doing? Yep . . . pissing away the day shoveling snow off the porch roof ! (What's the problem with women these days?)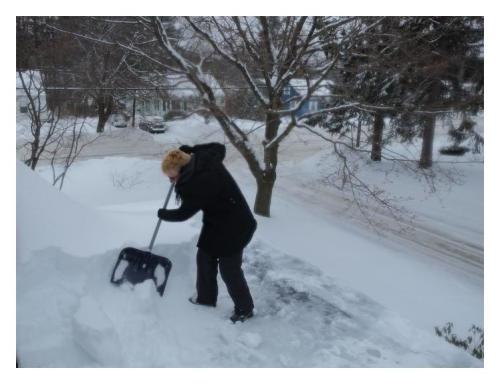 Feb.13.2014
Well, blood test #3 came back and it's the same as the first 2 we did back in November, so we are not worried and chilling out until August when we do blood test #4. I kind of knew I was fine but those little lab numbers had the doctor's twitching ever so slightly and I went along with their recommendations about the tests. Just old man stuff going on inside my body (as you can easily imagine).
Came home and, because I am on a mission to prove something, I made the picture below using the cheapest camera body that I own ($200, used) and a cheap-ish ($100) old Minolta lens from the 1970's. Laid this stuff out on the parlor floor, got down on my knees and shot it, and there you are.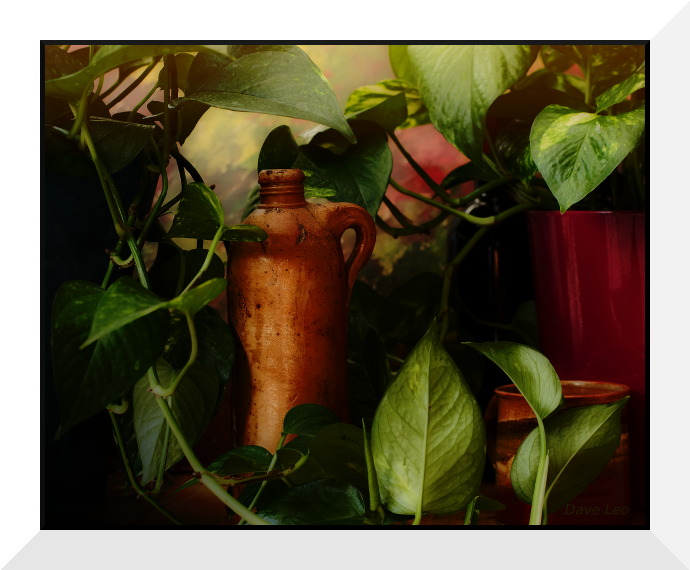 My mission was to demonstrate to the camera snobs around the world that even the cheap gear that is out there is fantastic stuff. Of course, guys who have already invested $$$$$$$ in their gear cannot agree with this thinking (or their wives would kill them!). But I like the ever so snobby, smug-ish feeling I am getting myself out of this little example.
From the New Yorker .... prepping babies for the world that awaits them . . .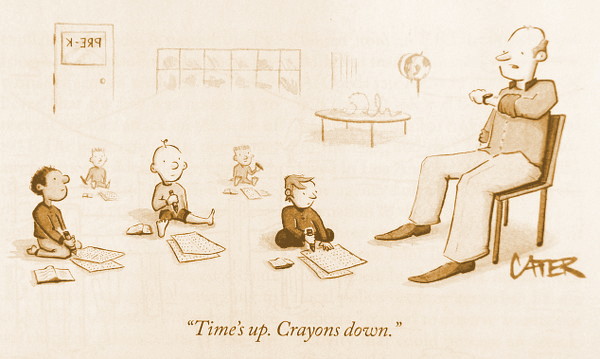 Why lenses cost so much $$$ . . . .
This is a Fuji zoom lens, cut open.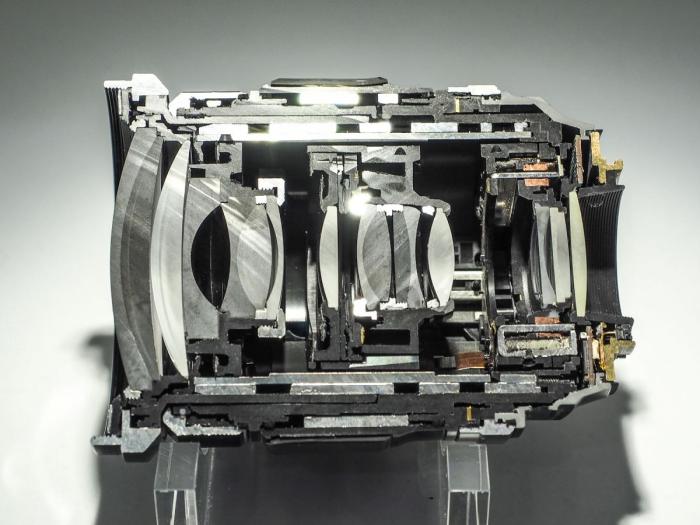 ---
Some of my favorite people are Ferruccio and Joanne (who is my cousin - dad's brother's daughter), and we met them for lunch today. Always good conversation (and grapevine gossip !! ).
The "selfies" were not easy because Joanne kept pinching my ass !!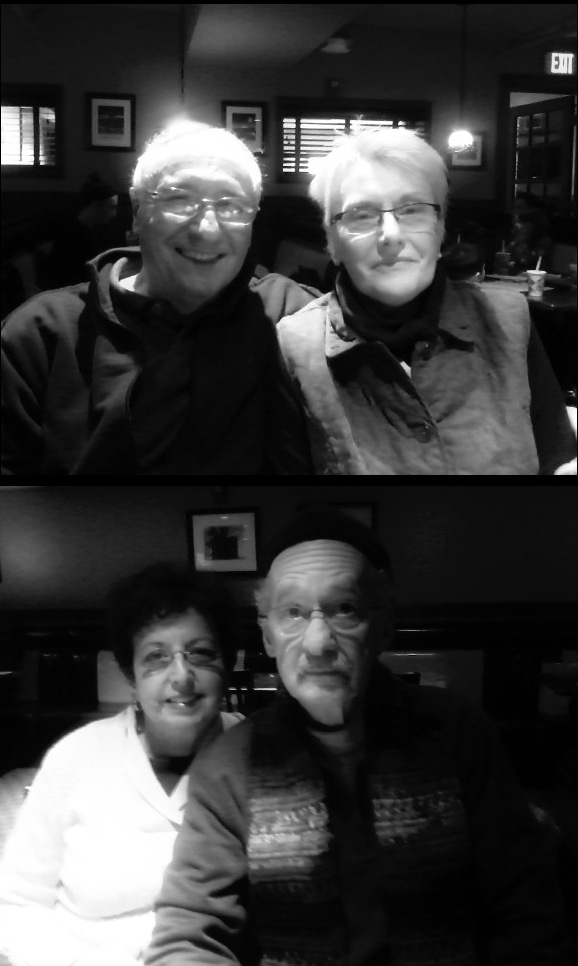 Brother Bob Moves On
Most everyone who reads here has known that my brother Bob was diagnosed with a very agressive and deadly brain tumor in June 2014. This morning, Feb.17.2015, Brother Bob died at home.
A Facebook page has just been established to comment on Bob, his life and his moving on. You don't need a FB account to see the page. The link is: In Memory of Bob Leo, Sr.
Never in my life did I imagine I would be writing this. I still can't come to grips that this has really happened. Catherine used the right word to describe these days .... "surreal".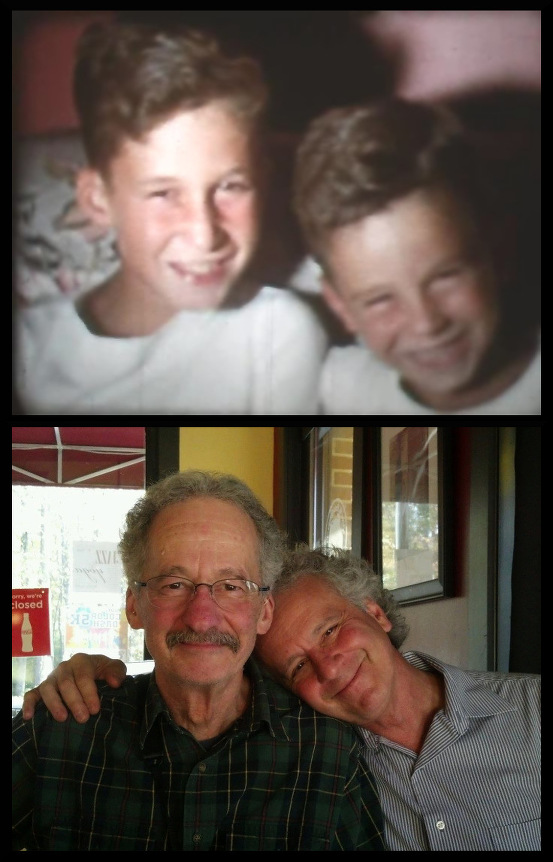 A few frames of the famous Bobby-face from dad's 8mm films (approx 1956 or so) ....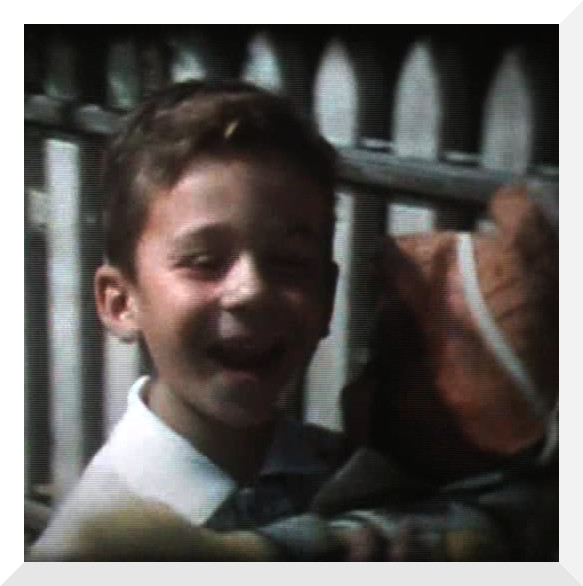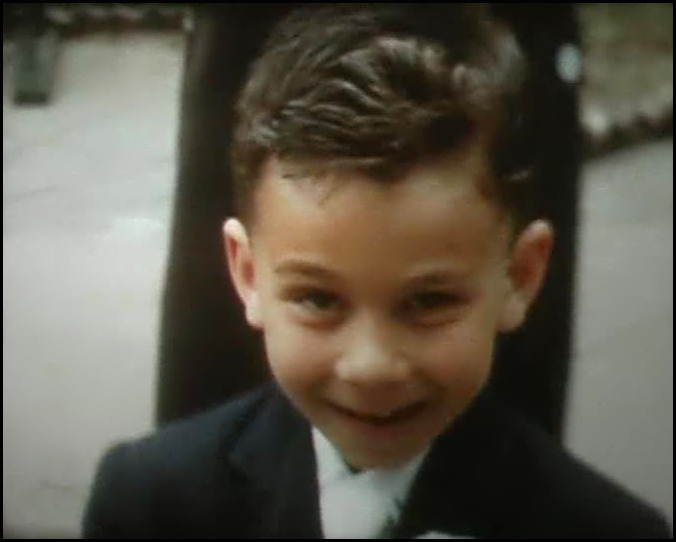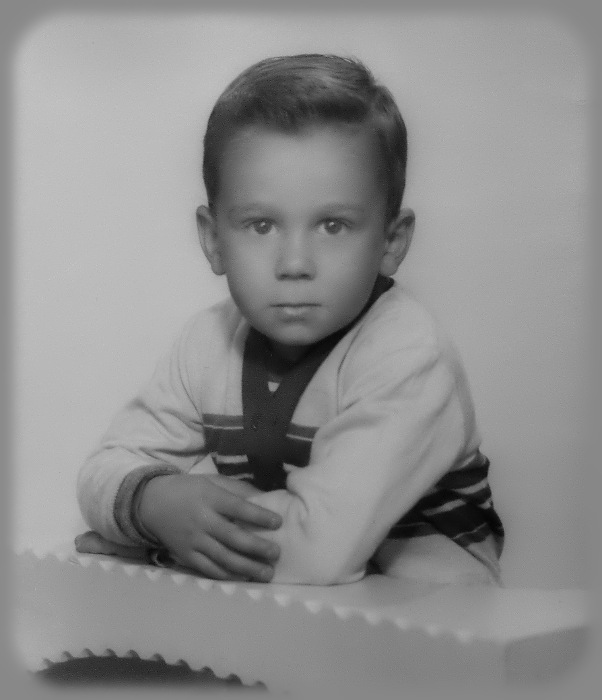 And a few from the 1980's when we were all hot stuff . . .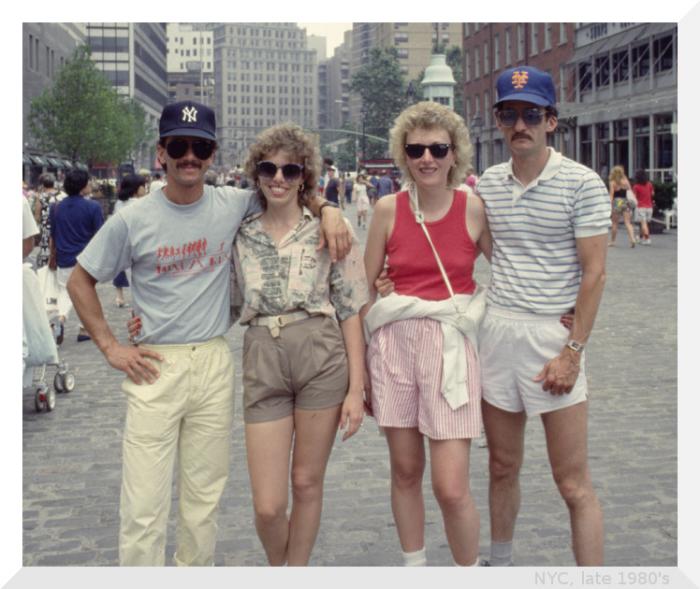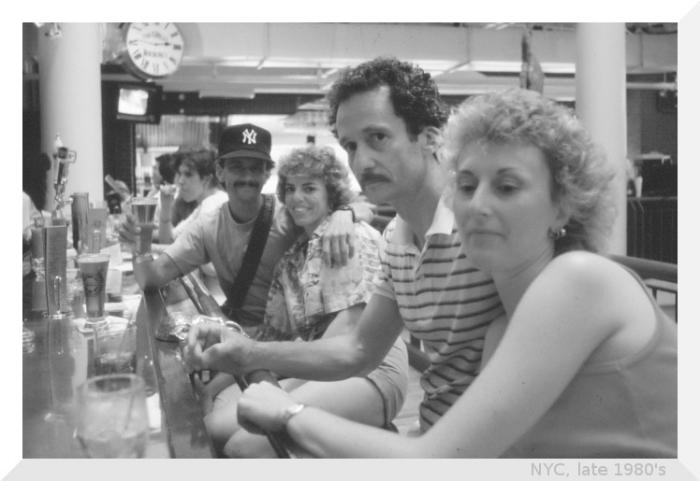 ---
Death is no more than passing from one room into another. But there's a difference for me, you know. Because in that other room I shall be able to see . . . . Helen Keller
---
My all-time favorite Bobby picture (from Disneyworld) . . . .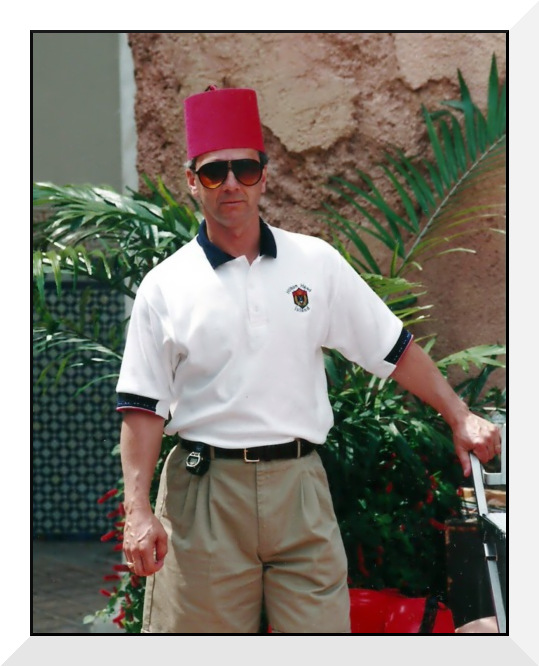 This one is from the early 1990's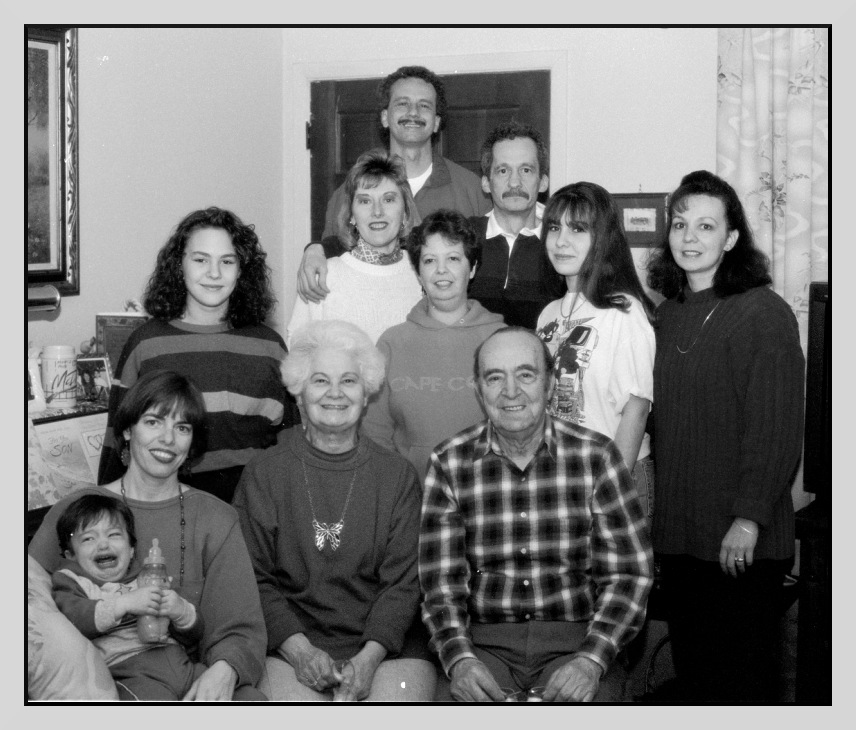 At Disneyworld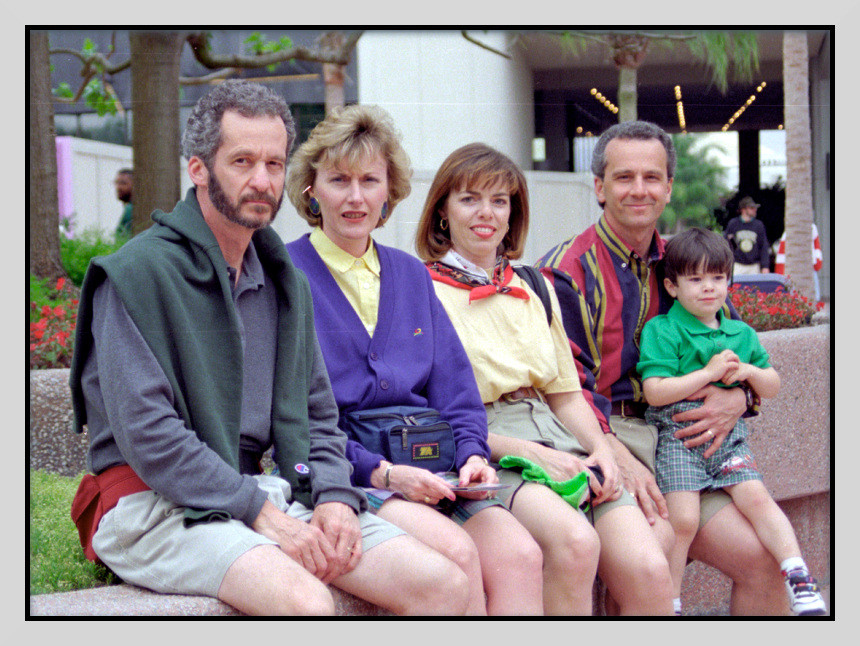 The next picture needs some explaining. It originates at the 2004 Leo Family Gathering.
On the left is a picture that my Aunt Lu brought to the party. It's from early 1950's, on the front steps (the "stoop") of Grandma Leo's house in Brooklyn.
On the right is the picture we took at the 2004 party to simulate the picture on the left. Some people on the right side were not (for one reason or another) in the original 1950's picture. Also, Brother Bob missed the 2004 party, so I had to splice him in later, using a photo editor. If you mouseover, you'll see who's who from one picture to the other.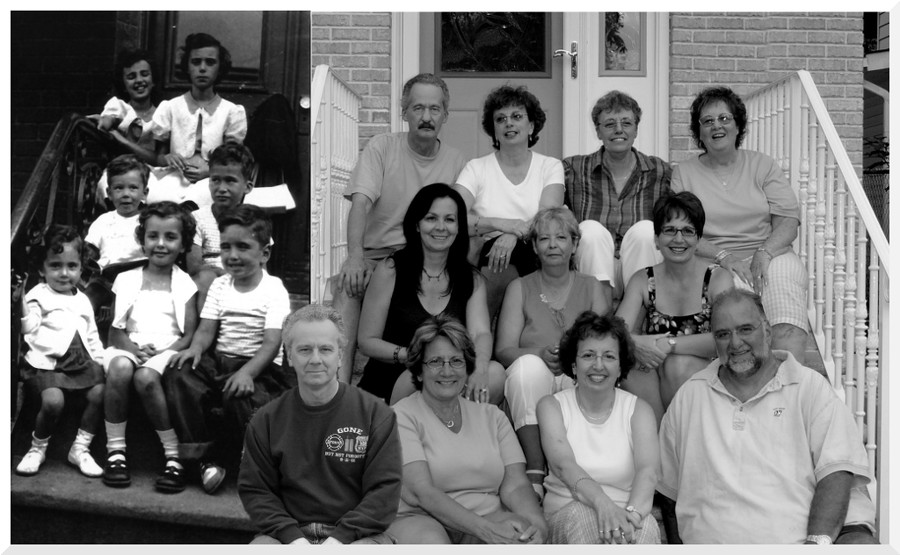 ---
Well, there is painful irony here.
But, what better way to close out my journal for this month, than to say "Happy Birthday" (and "farewell") to Brother Bob.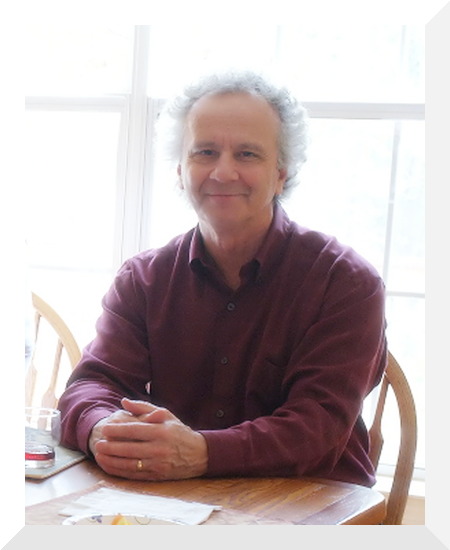 ---