from the New Yorker ....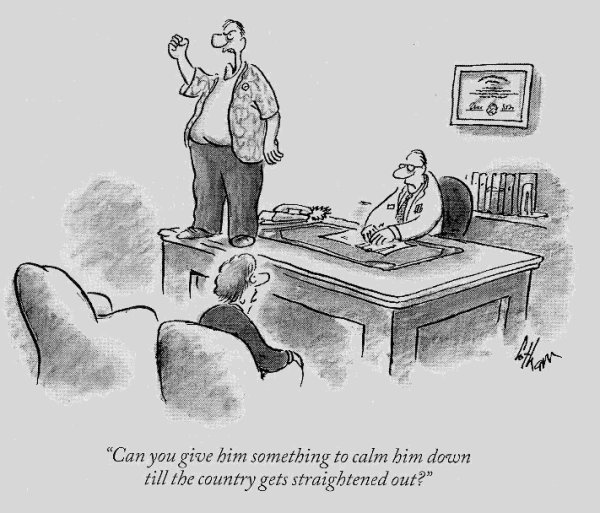 July.07.2008
it's our 18th anniversary today.
i drove deb to work, tried to fix their printer (nope), and replaced some of the ceiling lights in the store.
her biopsy got scheduled for next monday.
i had signed up for dinner tonight with deb's parents at Peppercorn's in Worcester, but (tell me if you heard this more than say 100 times before) this morning, K called and decided (!) she and R and the girls wanted to come along and celebrate, in fact she also invited her folks since their anniversary is next week, and also she didn't like Peppercorn's so she made reservations at some other place for all of us .... and.... would that be okay with everyone.... ?
it was okay with everyone but me .....so.....
WTF .... this isn't my life anyway.
but then .... hey ! ! ..... i felt photographic, suddenly anti-social and extremely kayakish, and so i threw it on the car and paddled around Paradise Pond for a few hours, drank beer and took one good picture (i also took 10 horrible movie clips).... then ran the best image through the GIMP for some.... uh.... effetti artistici...
tonight's a million miles away.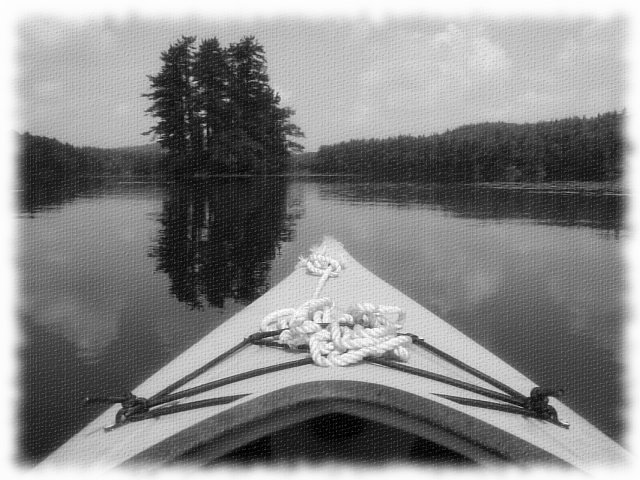 [postmortem]

went to pick up D at work .... UPS delivered a new HP laserjet to them (their printer had died the day before) and she asked me to install the printer on their cash-register-transaction computer.

30 minutes later, the printer was still not installed, but the computer was now cycling thru reboots that never completed (MSwinXP)and one reboot showed the blue screen of death with a horrid message regarding a faulty disk.

the help desk was some lady in ohio who didn't help.... turned out that the new printer was a coincidence / upgrade (not a replacement for the broken one) and the company was going to send someone to install it, but they didn't tell anyone and the employees thought it was a replacement that they had to install themselves since no messages came with it.

we left for dinner..... food was excellent, but as usual we sat at a long table so i heard absolutely nothing for 2 hours except what D leaned over and repeated to me.

R paid for the whole thing, so that improved my outlook about the evening.