June.18.2011
Yesterday was mom's birthday, and it rained all day (no connection there). This morning was nice, so I dropped into the Tower Hill Botanic Garden (mom would have loved this place) to see how the pro's do gardening, and get myself some inspiration. Here are some happy-snaps!.
San Fransisco, Oct.2011
D's dream, a visit to San Fransisco, will come about in October, as we booked the flights and hotel the other day. She is getting in shape to hike the hills. I am saving my dimes to take the cable cars up the hills.
Hexar in Green Leather
I re-covered my much-loved Konica Hexar in green leather, and it is gorgeous: Picture
Ogunquit, Maine
Did a day trip to York and Ogunquit, before the heavy tourist season kicks in. Very nice place to visit off season. Peter and Judy went with us. Though the drive home pretty much burned me out, the day was nice. Photo #1 Photo #2
---
June 22 : Happy Birthday Chris ! !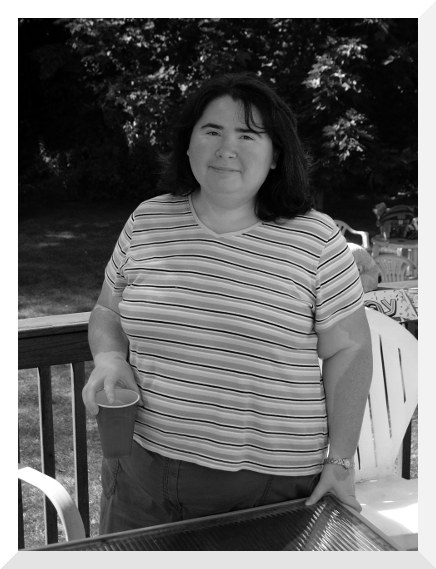 ---
Now in Print
I took a chance and had 20 of my cafe photos printed into a leather-bound book. Got it in the mail today . . . looks neat . . . these are all pretty close to the original 8"X10" sizes . . the book pages are 12"X12".
June.25.2011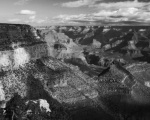 raining again and again. puttered about cleaning the basement. then revisited a photo i took in 2006 at the grand canyon and grayscaled it and did other exotic things . . .
doing more things for the big party which is now two weeks away . . . bug candles, propane, umbrellas, etc etc etc.
"For parts only"
Leica fans (as you might expect) love their Leicas insanely. How insanely? Here is a 35mm film camera, fixed lens, point and shoot and it is broken . . . being sold for parts only !.. If it were a Nikon or Canon or Minolta, you would toss it in the trash, as you couldn't get enough for it to cover the Ebay fee of selling it.
Well . . there have been 20 bids on this and they are up to $759 for a broken, point and shoot film camera. (I bid $5 but was quickly lossed in the scuffle.)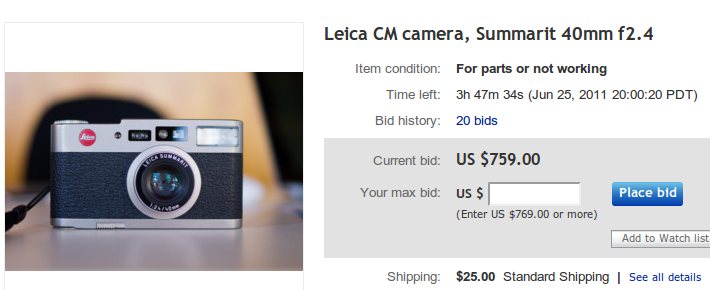 Audubon Bog Photo (Reworked in B&W)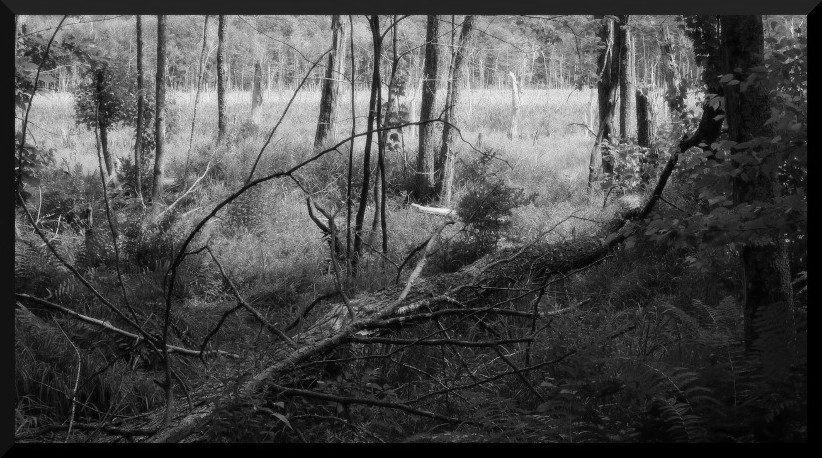 Bugs
D is off to Pat's today, and I went to the Audubon sanctuary to feed the mosquitos. Must have been kids day or something, as there were lots of mom's and kids . . . I mean really a lot of them and nature tour guides talking about stuff. They all turned left at the fork in the trail, so I turned right (we artists hate crowds). Had the tele-zoom mounted on the Nikon (I don't do that often), hoping for that Peruvian Condor fly-over. That never happened , but I caught a nice little dragonly.
Not crazy about the dragonfly, I stuck the simple 50mm + an extension tube on the Nikon, grabbed a beer and stalked around the back yard, and found this little beauty (Unknown Bug) that I was very happy to snap.
Have been playing with close-up pictures all day (since I am waiting for the verizon geek to set up the TV), a made a pretty picture of a house plant:
Pretty Flower Picture.
June.30.2011
Today was filled with all the excitment that house cleaning brings with it. Mulching the flower beds (using that compost pile from last year's leaves), washing windows (Dave's hose, bucket and spongemop method) and hosing down screens, cleaning and hosing the inside of the garage (which is the emergency party area in case it rains July 9th). At the moment, I am washing down the memories with Boston Red Ale.
---
* * Moving to a New Server * *
Dave's Journal pages are soon going to switch to a new internet server. This (theoretically) will be invisible to readers. Theoretically. Should happen any minute now. Expect a few days of "page not found" until the bugs get exterminated.