The Chicks Just Won't Leave Me Alone
D and i went grocery shopping today (miserable weather .... set the computer on autopilot and left).
we're in the vegy section and i bump the cart into D's back and she yells and me apologizes.
next to us is a woman about my age with her mother ..... her mother says "you can bump into me any day, sonny" .
there's no denying it .... i'm hot and it's hard to hide.
Sonia Sotomayor
I think her personal story is pretty impressive.....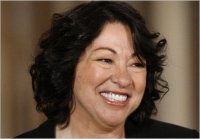 President Obama has decided to nominate the federal appeals judge Sonia Sotomayor to the Supreme Court, choosing a daughter of Puerto Rican parents raised in Bronx public housing projects to become the nation's first Hispanic justice.
Born in the Bronx on June 23, 1954, Judge Sotomayor was diagnosed with diabetes at the age of 8. Her father, a factory worker, died a year later. Her mother, a nurse at a methadone clinic, raised her daughter and a younger son on a modest salary.
Judge Sotomayor graduated from Princeton University summa cum laude in 1976 and became an editor of the Yale Law Journal. She spent five years as a prosecutor with the Manhattan District Attorney's office before entering private practice.
Sucked Down The Wormhole of Technology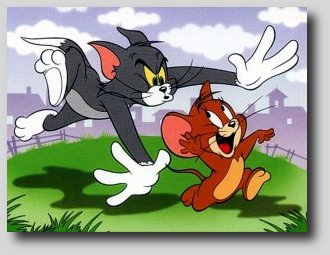 i spent today (all day!) trying to complete a "15 minute" task (simply move my tikmark domain name to point at mike's server), and i still can't get it working. my brain is now little toast crumblings like you find on your kitchen counter ..... little burned out specs of carbon with no life left in them ..... you sweep them callously into the sink...... this is the sad state of my brain at the moment.
as a last ditch effort, i even took out a new domain name (davesjournal.us) ..... did it work ? .... HHHAAAA! .... would i be bleeding all over you now if it worked ??
nights like this are why God, in Her great wisdom, inspired man to create Tom and Jerry.
AWK Lives!
checking google-analytics data on my awk-engineering page, it is averaging 4 hits per day and average time on the page is 8+ minutes!
also, people are downloading Mohave and it's tilesets, and Mohave has been packaged (by someone?) for debian (don't ask me to explain how that happens ??).
so, i guess i will NOT shut down the tikmark awk-Tcl-mohave pages.
though my plans are now to relocate these journal pages to [davesjournal.us] (since i bought the domain yesterday) when we solve the server problem.
My Journal Pages (you are reading them now) Are Moving
i am moving all my webnotes (that's what you are reading here) to Mike's server. this will happen in the next few days..... i hope June.01 is the transfer date ...... i will post the web address here as soon as the file transfers are completed.
same old journal pages, just a new address for your web browser (to be announced soon).