Nov.11.2008
i now have a page on facebook, and i don't get it.... it acts like a clumsy, overcomplicated way for people to communicate.... instead of one page for every group of "friends" it's set up so that each person in the group has a page that all the various friends write and read ..... and people write on each others "walls" so the thread of comments gets scattered over a number of walls on other people's web pages ! ? ! ? .... way too complicated .... if you want to stay up with a particular group you have to visit each of their pages and read the various comments other people have left .... all designed to get you to wander around the internet and spend time visiting pages with more reader comments (like "wow that's cool") than original content.
i'm happy to be plainly anti-social ... keeps my life simple.
♦ ♦ ♦ ♦ ♦ ♦ ♦ ♦ ♦ ♦ ♦ ♦ ♦ ♦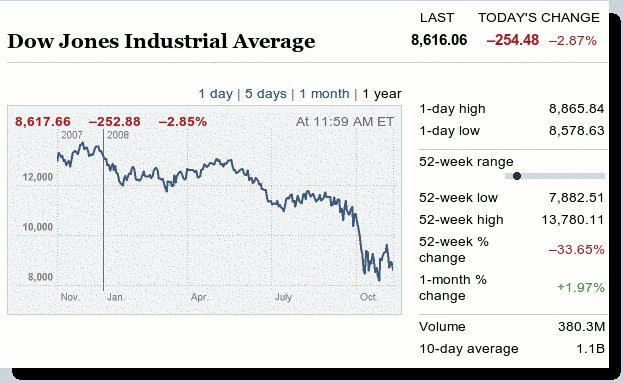 ♦ ♦ ♦ ♦ ♦ ♦ ♦ ♦ ♦ ♦ ♦ ♦ ♦ ♦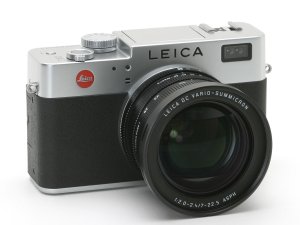 The Leica Digilux-2 was in production from 2004 through 2006. It was the first and last of its kind .. a digital camera that handles and operates like a classic film camera ( zoom, aperture, f-stop, and focus rings on the lens barrel and a top knob for shutter speed).
The body is boxy (which us old guys love.... you can hold boxy cameras any way you desire) and the design is simplistic.
The lens is a supreme Leica 28-90mm / f2.0 jewel.
It has "only" a 5Mp sensor but the pixel size is large and the images are outrageously great. It sold for $1800 ($400 of that paid for the Leica red dot on the front), and now sells for $700 (a huge drop because it is way out-spec'd in today's megapixel-crazy market place).
It has become a cult classic, and has a worldwide religious following. Having a love-hate relationship with mine, I am one of the fervent D2 religious nuts.
I was set (money in hand) to "upgrade" in September when the Photokina rumor mill was promising a great new announcement from Leica (as far as I am concerned, Leica put the ball down and walked off the field !!). I kept my money and my D2 ... what is out there today just doesn't work.
Leica has apparently decided to let the D2 remain one of a kind, and is not "upgrading" it .... which of course adds to cult frenzy around the camera.
Enter Leica forum member Thorsten Overgaard (Denmark) who has risen now to exalted grandmaster of the D2 cult by creating this fabulous dedicated website.
Thorsten Rocks !!
♦ ♦ ♦ ♦ ♦ ♦ ♦ ♦ ♦ ♦ ♦ ♦ ♦ ♦
1968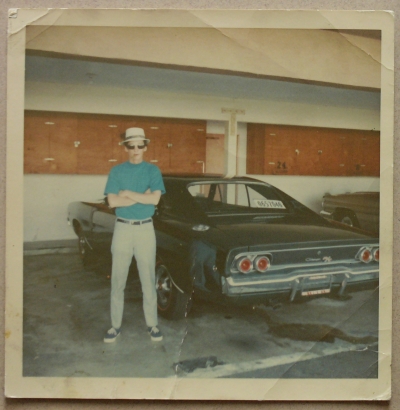 back in 1968, i was a seriously hot shytt, which explains why the chicks followed me everywhere.
here i am with my 1968 charger 440cu-in (7 mpg at best) beast with a carburetor as big as some engines are today.
this picture was taken after i lost the lead role in Bullett to steve mcqueen, so i am kind of pissed off.
i am chompimg on a short cigar (an affectation that clint eastwood stole from me for his "fistful of dollars" movies).
some people have critized my use of whimpy blue sneakers in this shot, but i say ... when you're me, everything works.