Oct.07.2008
JA class went well and i ran into an old teacher buddy who works there now as some kind of advanced placement math teacher.... wants me to help out (he even mentioned getting paid $$ !!) so we are meeting tomorrow. he's thinking maybe dredge up the old Engineers Club stuff i wrote 15 years ago.
and when the after-hours supervisor heard about me being able to come in during normal school hours he cornered me and said "hey so now you can teach a few classes during the day? " .... i laughed.... he looked serious, i said we'll see how it goes, he said, "i'll see you tomorrow."
grandpa dave, P.E.(Mass), BS Aerospace, MS Aerospace, MS Mechanical, Adjunct Professor, middle school junior assistant temporary backup instructor.
must i suffer the slings and arrows of this outrageous fortune?
---
my cold is dragging me down .... must take robitussin on schedule...... drowning my sorrows by web surfing where tonight i discovered the command [gnome-power-statistics], and now i can see how little power my eeepc is drawing from the battery throughout my current login session.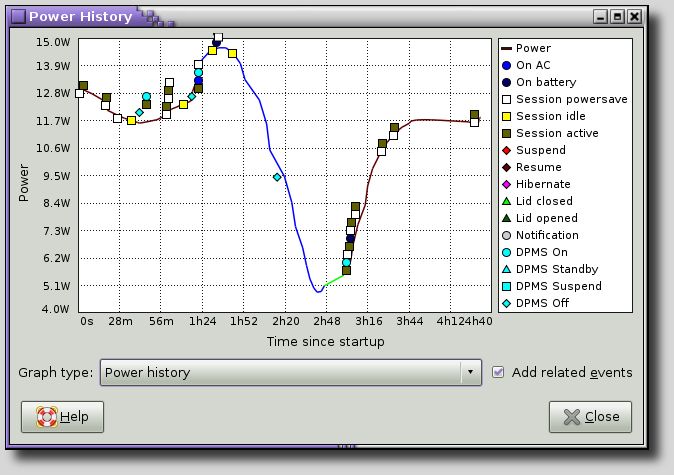 happy be me
because my crusade against wasting electricity (Kw-Hrs) looks like it's working. June = $190 (it was air conditioner month) , Sept = $121.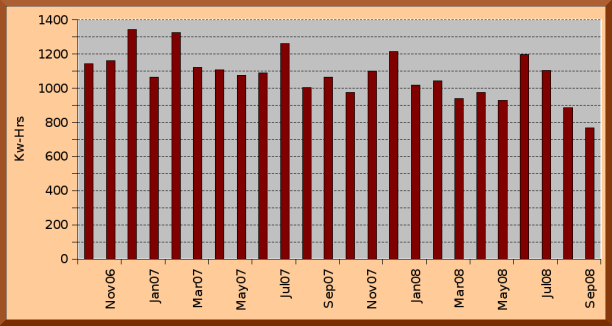 from a NYTimes article on the origins of the term "Maverick"
In the 1800s, Samuel Augustus Maverick went to Texas and became known for not branding his cattle. He was more interested in keeping track of the land he owned than the livestock on it; unbranded cattle, then, were called "Maverick's" The name came to mean anyone who didn't bear another's brand.
---
everyday math
as the whirlpool (of middle school science and math) swirls me into a hapless doom, much like a black hole, i am forced to consider the term "everyday math" and its impact on ..... i guess.... math education at the middle school level.
the package of stuff dumped on me .... sorry, i mean the course agenda.... calls for examples of the everyday use of fibanacci sequences, exponential curves, logarythms, roots of equations....on and on....
if you are reading this you know i love math, science, technology and engineering and most of all i love numbers and equations and graphs of numerical stuff ..... what i am stumbling over is a concept i don't quite get yet.
the concept i struggle with is to make math relevant to students by highlighting its "everyday uses" ..... this idea is a two-edged sword, and i speak out of both sides of my mouth on the topic and i am trying to come to grips with it here.
math has a few extremely important applications in everyday life (mortgage / loan calculations, budgeting and budget tables, cash flow plots and breakeven points, understanding the numerics of bills, income, taxes, etc etc). if a person has a reasonable grasp of numbers and the simple use of equations and data tables, i can teach these fundamental applications in probably 8 hours.
is that it? is that all i should teach students..... everyday math?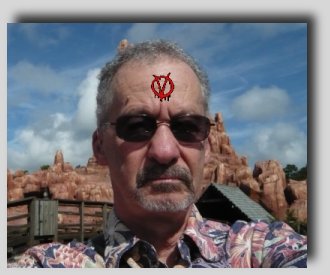 i think not. i want to say to the students "if you desire to understand everyday math, i need 8 hours of your time. but if you desire to invent a laser to guide brain surgery, or a more efficient light bulb or mouse trap, or to generate more food in arid lands, or more perfect economic models of world economy, or more humane political or accurate weather computer models, disaster simulation models or Disney rides or better airplanes or video games or hair driers or whatever else a better world needs from you .... i need more than 8 hours and you have to learn more than everyday math and science."
i was hoping to teach them to make the world better than it is today. instead i am teaching them how to deal with an everyday life in a tired worn out world.
my personal aspirations are higher than the demands people are making of me..... i must and i will revolt.
Oct.11.2008
made a small, microscopic even, night table for D .... perfect right up until i stained it..... now its all blotchy, and it hurts because the design and construction is glorious..... shoot me now.
here is what's wrong with flatbed scanners (epson, HP, etc etc) .... they do not have the following simplistic capability: they should be able to scan an 8X10 page directly to a *.jpg image without an attached computer ..... the technology is already there (your digital camera does it). thus, the scanner would hold simple *.jpg's in storage which can be off-loaded as desired to any computer with any OS. (don't i think i'm so smart, huh?)
D's working, i had school this morning .... both students thought i was brilliant until i gave them the take-home exam.
the SS people are re-confirming my well-established belief that everybody i don't like is an imbecile.
speaking of imbeciles, i met 3 today on the way to school ..... (1) bike rider in narrow car lane causing swirves and screeches despite the 2-lane bicycle path that is 15 feet to the side of the road !!!.... (2) another bicycle guy in the middle of the oncoming lane causing a car to cross the line and nearly making Deb a widow and me a dead person and (3) a pedestrian walking across huntington avenue against the light like he has all day to cross the street holding me on the railroad tracks with a train coming..... these 3 events happened within 15 minutes of me getting to class, causing me to remark that "there are way too many stupid people in this world".
M dropped of his tripod so i can practice taking real pictures again ... G & K want a family portrait.
M also gave me a DVD of a movie he thinks i should watch ..... (this is not a joke) ..... Son of Rambo ..... "Son of Rambo? Son of Rambo?" i asked (with a sardonic smirk on my lips and skeptical glint in my eye), he said "don't laugh .... watch it" .... well it's saturday night, D's working, my girlfriend flew home to sweden for the weekend, soup's ready and i think i'm about to watch Son of Rambo.
teacher got back to me on my MCAS rantings: "Don't let MCAS get in the way. Those are a minimum standard and we would like to take the kids much further. Those were only a guide for you. Anything with graphing or problem solving would be great."..... so i can rock and roll.... but you should record in your notebook that MCAS truly sucks from an professional (though retired) engineer's point of view.
finally, for the day ..... the unraveling of the world's financial system is way overdue, as it has been based on credit and smoke and mirrors and imaginary values of stocks and bonds ..... time for all of that to get down to earth. i would like to imagine that We, the People will get smarter and stronger and wiser and responsible but i think that will take 10 years of financial depression to come about, because, honestly, there are way too many stupid people in this world.
Oct.14.2008
kids are extremely nicer to be with than grownups are, and my JA kids are actually not just nicer to be with than people but very nice to be with period. they are funny and they care about the world they live in and care about each other.

today i met with rebecca, jasmine, kyle, orlando, zaviar, justin, katie, stefan, alex and olympia, and Mrs. Hill (my clasrrom advisor). and we had a ball, because we connected on the topics of (1) first impressions and (2) how to treat handicapped people (like deaf people like me).

rebecca is going to open a drumming (musical) instruction school, katie will be a lawyer, kyle will install swimming pools with his dad and grandpa, jasmin will open a day care center, justin kept himself a secret (he looks like radar o'reilly), orlando and alex are going partnership in a (gulp) white castle burger joint in new jersey (where do they get these ideas?), olympia and stefan were also secretive about their future.

i had them play roles when they meet new people (shy, agressive, sneaky, arrogant, assertive) and they had a good time and so did i.

i hope they break the chain of innevitability and remain nice to be with all their adult lives.
---
deb worked 9AM-10PM yesterday, which is 13 hours of smiling and being personable and vivacious to customers (that's close to 3 years worth of personableness for me and i am never vivacious).
she broke the news to her dad that she is leaving evil and darkness behind in this national election, and casting her vote (as i am) for a new and better America for everyone.
---
Vivacious
the word reminds me of an episode from my youth...
my 8th grade english teacher was mrs. kegel (sp?) ... a sour witch who wore sponge-bottom shoes decades before it was cool to do so.
we had to write a book report and coincidentally, i happened onto Gone With the Wind over an easter vacation and i devoured (all 1200 pages of) the book twice that week (I started it again immediately after finishing it.... i loved it!)
i wrote a supreme report.
she torched it and claimed (with the backing of the head of some department) that a "13 year old could never write such a report or use the word vivacious". so the worthless excuse for a teacher made me write another report in-class during her 55 minute class ! (everyone else had a week at home to do it).
i wrote a completely different review and of course i nailed it to the wall and i finally got the A that i deserved.
i am certain that mrs. kegel died a lonely old screeching witch with the ghosts of mistreated students dancing happily around her grave (in sponge-bottom shoes).
Son of Rambo (the movie)
this is the kind of movie that people who love movies love, and a movie that i wish i had made.
looks like it was filmed with a home camera and feels like it was written by a nice kid. and if you don't get choked up at the end.... see your doctor for a much-needed heart transplant.
---
Oct.15.2008
from the NYTimes (people have gotten sick of the negative campaigning and it's showing up in the polls):
Over all, the poll found that if the election were held today, 53 percent of those determined to be probable voters said they would vote for Mr. Obama and 39 percent said they would vote for Mr. McCain.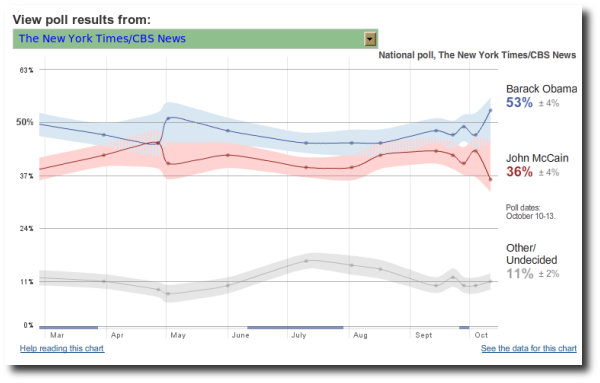 Yikes.... Chris Buckley endorses Obama!
you know things are changing .... the National Review is an ultra conservative news agent founded by the famously right wing W.F Buckley. His son, Chris owns a chunk of it and has been writing a very Republican conservative column there for years. Last week, he did the unthinkable ... he endorsed Obama for president !! Then of course he had to resign because their readers can't deal with independent thinking and sent masses of email cancelling their subscription.
But he stuck to his convictions and resigned his column.
Oct.16.2008
went to comcast and got a digital video recording (DVR) box for the bedroom TV. when she gave me the installation instructions the nice lady reminded me that if i threw the box out a window or smashed it against the wall, i would have to pay for it.
i am putting that off til tomorrow. today i spent making a shelf / stand to hold the TV up above this gizmo which must be a major heat generator as it has holes aplenty and the instruction rave on about enclosures.
went to Lowe's twice today .... got myself a new buddy who is way too helpful, but he does really know his shytt, so i listen.
School, students and Social Security
my pay for this course jumped from $1000 for the semester to $5280 because one extra student enrolled in the course.
this fact has generated much anxiety regarding my SS payments and we have gone round and round and the SS people are at this very moment deciding how much federal prison time they will recommend at my trial.
but wait ...
i have never actually seen this mysterious extra student (we are at midterm), and last week i sent the department a note to that effect, even though i suspect yet another anxiety twist in the pay-SS-prison plot looming on the horizon.
yep.... got an email today from the school ...
someone accidentally registered the student in the wrong course (she has been attending her actual class, never knowing of this turmoil), so she really never signed up for my heat transfer course.
i am but a cork on the turbulent sea of life ..... bobbing with the waves and flowing with the wind......"wither thou takest me oh mighty wind .... wherever ..... shall I go".
Swing low, sweet chariot
Coming for to carry me home
Swing low, sweet chariot
Coming for to carry me home
I looked over Jordan and what did I see
Coming for to carry me home
A band of angels coming after me
Coming for to carry me home

shytt